THUNDER ISLAND
(director/writer: Jack Leewood; screenwriters: Jack Nicholson/Don Devlin; cinematographer: John Nickolaus Jr.; editor: Jody Copelan; music: Paul Sawtell/Bert Shefter; cast:  Brian Kelly (Vincent Dodge), Gene Nelson (Billy Poole), Fay Spain (Helen Dodge), Miriam Colon (Anita Chavez), Art Bedard (Ramon Alou), Esther Sandoval (Rena), Antonio Torres Martino (Col. Cepeda), José de San Antón (Antonio Perez), Evelyn Kaufman (Jo Dodge), Stephanie Rifkinson (Linda Perez); Runtime:  65; MPAA Rating: NR; producer: Jack Leewood; API/Cooperative of the Artes/20th Century Fox; 1963-B/W)
"Gene Nelson makes for a credible hitman, while Nicholson is a much better actor than writer."
Reviewed by Dennis Schwartz

The routine B-film political thriller was filmed in Puerto Rico. The 26-year-old Jack Nicholson co-wrote the serviceable story with Don Devlin. Jack Leewood ("20,000 Eyes") does an adequate directing and writing job, keeping it exciting.

The American hitman Billy Poole (Gene Nelson) is hired by a nationalist group to assassinate the exiled South American dictator Antonio Perez (José de San Antón), who lives in luxury on a heavily guarded island in the Caribbean. Billy's contact is the rigid idealist Anita Chavez (Miriam Colon). The former NYC advertising man Vincent Dodge (Brian Kelly), who left the rat race about a tear ago to become an independent charter boat captain on San Miguel, Puerto Rico, regularly sails supplies to Perez. To force him to transport Billy to the island, Vincent's wife, Helen (Fay Spain) is held as hostage by Anita's group.

Billy hires Vincent's boat. He then forces Vincent to get him near the island, and then swims on the dictator's island. He wounds Perez before escaping, with both the dictator's guards and Vincent in pursuit. Vincent's daughter Jo ( Evelyn Kaufman ) was there visiting the dictator's daughter to see her father's zoo. She escapes unhurt from the assassination attempt.

Billy later returns to the mainland after stealing Vincent's boat and murders Anita in the belief that she has betrayed him but is killed by Vincent. Helen, free from her captors, rejoins her husband.

Gene Nelson makes for a credible hitman, while Nicholson is a much better actor than writer.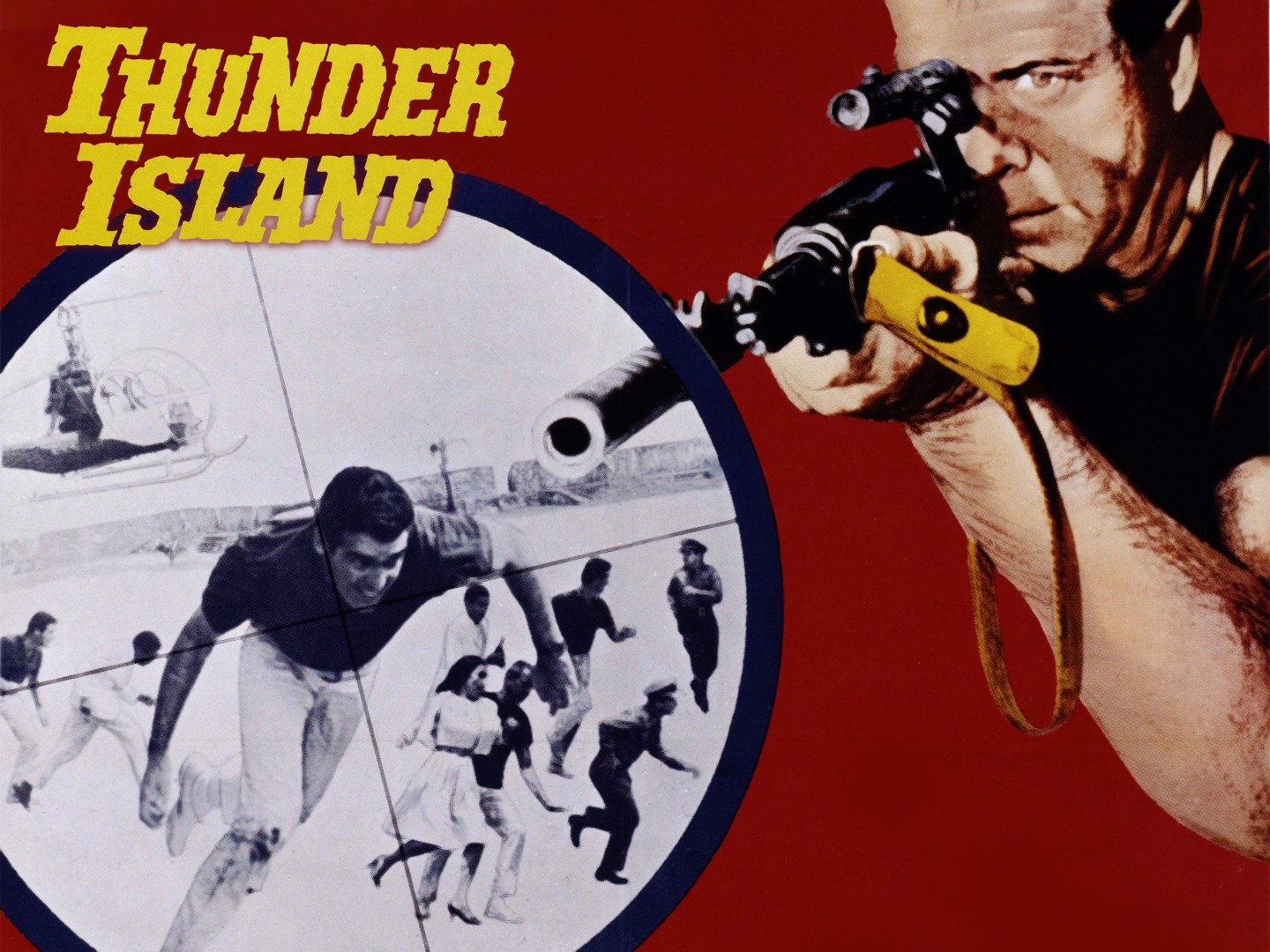 REVIEWED ON 6/24/2022 GRADE: B