KLONDIKE
(director/writer:Maryna Er Gorbach; cinematographer: Svyatoslav Bulakovskiy; editor: Maryna Er Gorbach; music: Zviad Mgebry; cast: Oksana Cherkashnya (Irka),Sergey Shadrin (Tolik), Oleh Shcherbyna (Yaryk), Artur Aramyam (Mercenary Commander), Oleh Shevchuk (Sanya), Evgenij Efremov (Chief); Runtime: 100; MPAA Rating: NR; producers; Maryna Er Gorbach, Mehmet Bahadir Er, Sviatoslav Bulakovskyi:  Kedr Film; 2022-Ukraine-in Ukrainian,  Russian, Chechen, Dutch with English subtitles)
"This war drama couldn't be more timely."
Reviewed by Dennis Schwartz

Ukrainian film director Maryna Er Gorbach ("Omar and Us"/"Love Me") bases her film on real events and real emotions.

It's set in eastern Ukraine's Donbas region.

Russia and the Ukraine have been at war for the last 8 years. Recently Russia has brought in 100,000 troops on Ukraine's eastern borders for military games. Thereby tensions remain high. This war drama couldn't be more timely.

Irka (Oksana Cherkashyna) and Tolik (Sergey Shadrin) live in a modest house in the Ukraine border town of the Donetsk. The territory is a disputed one between Russia and the Ukraine. Many have moved away because of the threats of war.

The couple expects a child soon. As they make plans for their child's birth an explosion occurs that knocks out a house wall. We learn that's the result of the commercial airline MH17 being shot down in their front yard. That real incident involving the Malaysia Airlines Flight 17 took place on 17 July 2014.

What follows is a nasty skirmish on the border, as Tolik's tiny village is seized and no one can leave. Their only cow is slaughtered and the meat is given to the occupying soldiers. The attack leaves Irka in a state of shock. Though Tolik is a Separatist sympathizer, he wants no part of this bloody conflict. With the help of her loyalist younger brother Yaryk (Oleh Shcherbyna), the three of them try to put the wall back together (a symbolic message of Yaryk accusing Tolik of being a traitor, which leaves everybody angry and with little hope of ever resolving things but only to try and survive this mess).


The sparse war drama rails against the brutality and futility of this war, as it points out the harsh reality of the lives of those who live in the war zone and how hopeless it all seems, especially as even family members must choose a side that might be opposite of another family member.

What the film does well, is force us to see the action as it looks on the ground. We can see that it's not a pretty sight, and that an obsessed autocrat like the Russian President Putin can't let go of his dream to bring Ukraine back to Russia.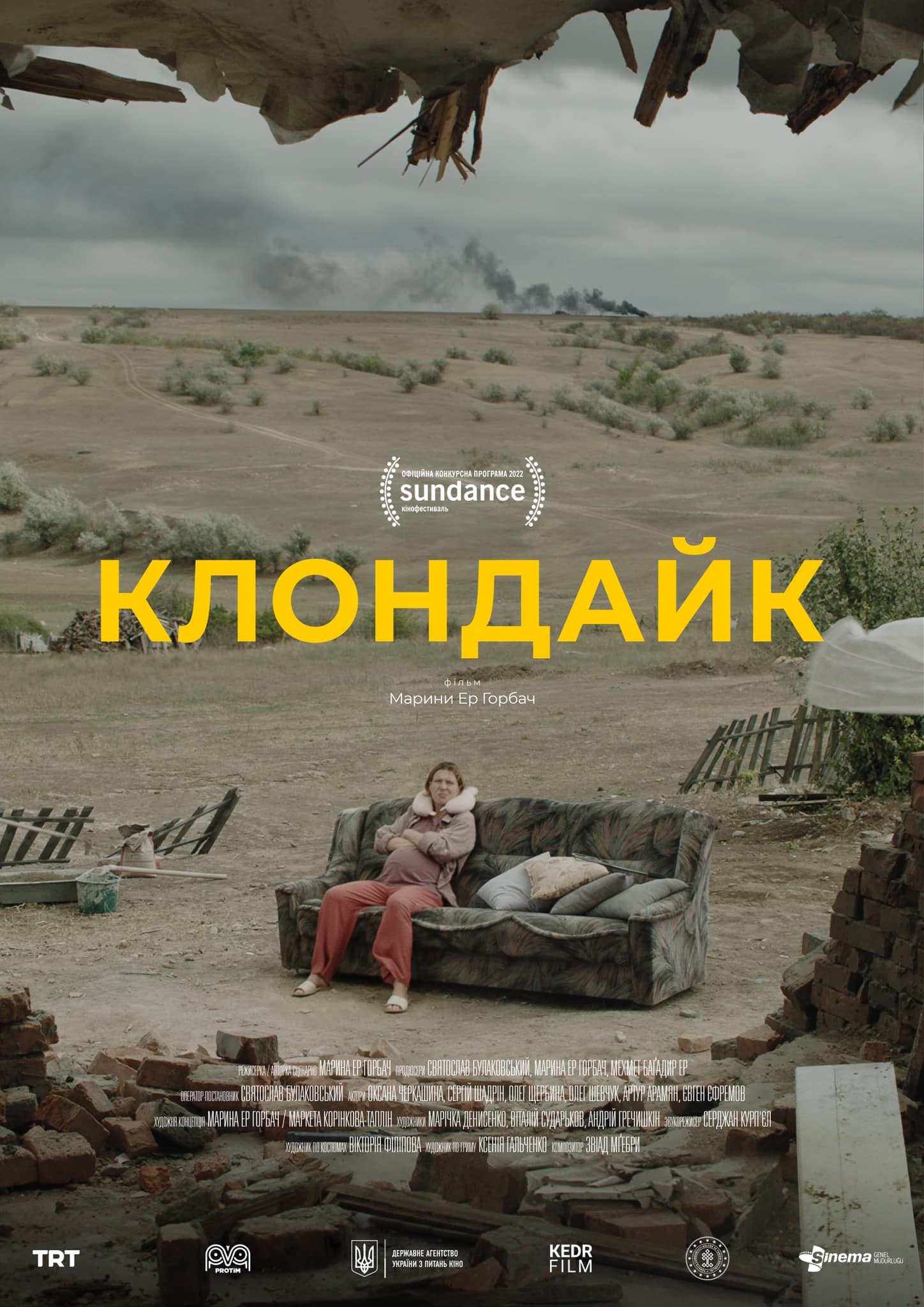 REVIEWED ON 2/6/2022 GRADE: B