SWAP ME, BABY
(director/writer: Caden Butera; screenwriters: Jesse Lumen/story by Luman, Hentschel, and Taylor Morden; cinematographer: Bret Kalmbach; editor: Taylor Morden; cast:  Ava Bogle (Juniper), Kimberly Lemans (Lily),Falk Hentschel (Philippe), Charlie Thiel (Milo); Runtime:  82; MPAA Rating: NR; producer: Maria Hunt; A Scatena and Rosner; 2022)
"So-so lighthearted goofy farce about a mismatched couple in therapy."
Reviewed by Dennis Schwartz

Caden Butera is a director of shorts who is making his feature film directing debut in this low-budget indie comedy. The German director along with the American co-writer Jesse Lumen present this so-so lighthearted goofy farce about a mismatched couple in therapy. If you dig body-swap comedies you might have to get high to like this one.


The 30 something Lily (Kimberly Leemans) is a successful but repressed American businesswoman who is well into her pregnancy (like 8 months). Philippe (Falk Hentschel), the baby's father, is a mushroom tripping French male escort Lily hired for a one night fling, and the condom broke. They are meeting together with the counseling therapist Juniper (Ava Bogle) to find a way to work things out for them when the baby is delivered.


Lily has researched the best way of parenting, while Philippe banks on his own child-hood experience of having grown-up on a goat farm.


The therapist suggests they go on a holiday together to a nature forest retreat. Lily hates nature, while Philippe loves it. On the drive up Lily listens to parenting podcasts. Philippe meanwhile trips on psychedelic mushrooms. She thinks he's irresponsible, while he thinks she's no-fun.


This turns out to be one of those body swap films (maybe like"Big") that I usually hate. In this one the leads recover a treasure box in the water which I think is the same one in their therapist's office, and magically "When they wake up Lily is in Philippe's body, and Philippe is in Lily's body." After this hokum plot is enacted, the film lost me as more dumb surprises follow. Also farting jokes and drug jokes take over. I didn't find this stuff funny. Maybe it's because my experience with psychedelic mushrooms is more serious.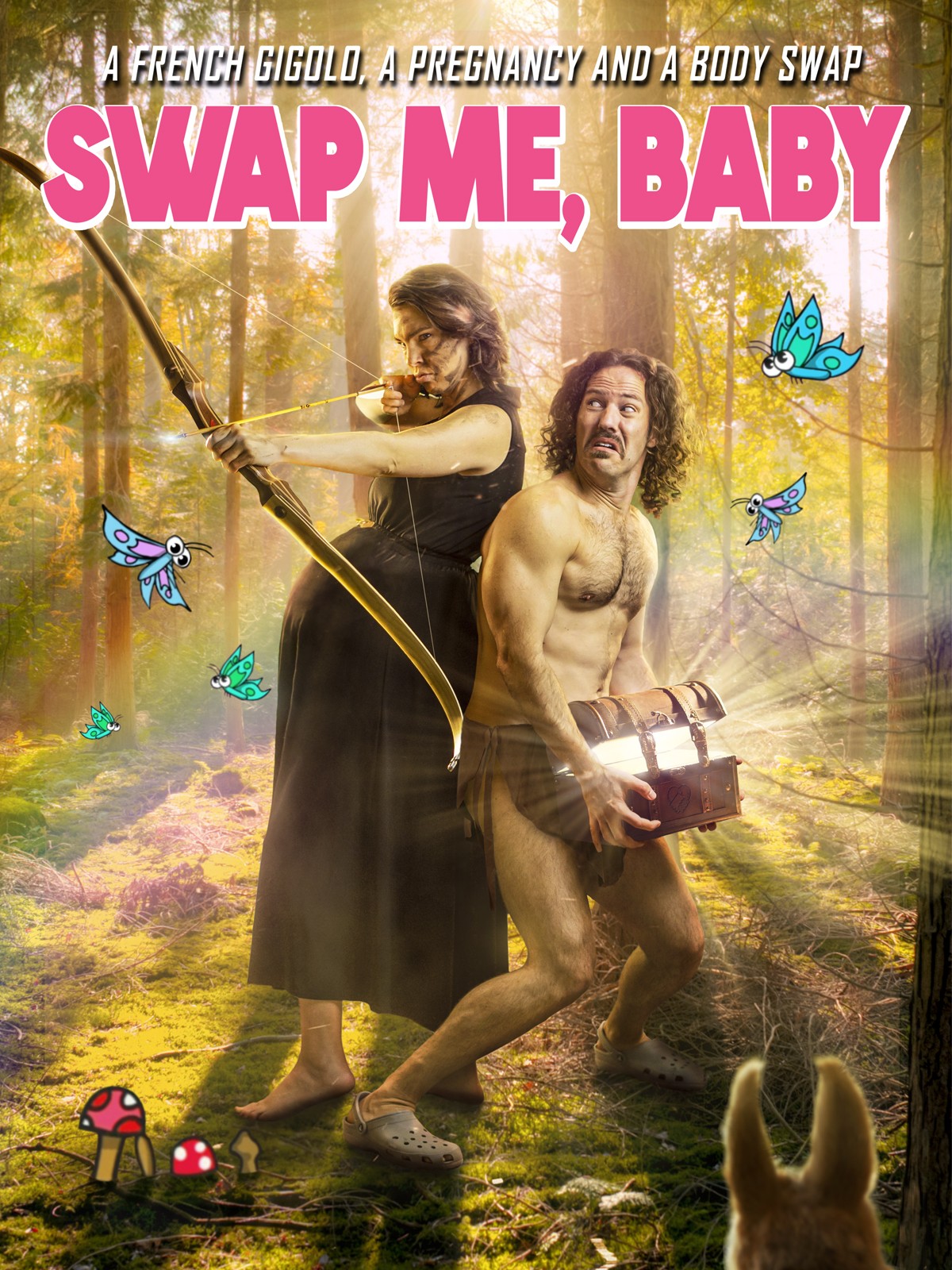 REVIEWED ON 6/27/2022 GRADE: C+