SOUTH OF HEAVEN
(director/writer: Aharon Keshales  screenwriters: Navot Papushado, Kai Mark; cinematographer: Matt Mitchell; editor: Bryan Gaynor; music: Dave Fleming; cast: Jason Sudeikis (Jimmy Ray), Mike Colter (Price), Shea  Whigham (Schmidt),  Evangeline Lilly  (Annie), Michael Paré (Joey), Tina Parker (Alice), Amaury Nolasco (Manny), Greg Hill (Sam), Thaddeus Mixon (Tommy), Ben Hicks (Prison Guard), Jeremy Bobb (Frank); Runtime: 120; MPAA Rating: NR; producers; Navot Papushado, Roger Birnbaum, Dallas Sonnier, Amanda Presmyk, Chadd Harbold, Aharon Keshales: RLJE Films; 2021)
"With every plot twist, the less credible the film becomes."
Reviewed by Dennis Schwartz

An unconvincing but nonetheless potent crime thriller directed by the Israeli filmmaker Aharon Keshales ("Big, Bad Wolves"/"Rabies"), the former film critic, who credits Don Siegel's crime drama Charley Varrick as an inspiration for this endeavor. Keshales pens it with Navot Papushado and Kai Mark.

Its star, Jason Sudeikis, moves away from his usual comedy roles to play a heavy dramatic one as the hard-assed ex-con with a heart-of-gold, Jimmy Ray, just paroled with an early pardon from prison after serving a 12-year sentence in a Texas prison for armed bank robbery.

On his release the ex-con vows to give all his love to his saintly childhood sweetie, Annie (Evangeline Lilly), who waited patiently for him all those years and is now dying of cancer with less than a year to live.

But a corrupt parole officer named Schmidt (Shea Whigham) blackmails Jimmy into committing a crime for him, which gets his civilian days off to a bad start.

The other bad turn for the unlucky Jimmy Ray is that he accidentally kills a motorcyclist while on the road one night. Instead of reporting it, convinces his reformed criminal pal, Frank (Jeremy Bobb), to help him clean up the mess and destroy the evidence. Unfortunately the vic worked as a courier for the local gang leader, the ruthless but soft-spoken Whit Price (Mike Colter), and had on him $500,000. It leads to a violent and wacky set of events (featuring such things as torture, murder and 2 kidnappings) as Price finds out whose responsible for his courier's death and goes after them and his money.

Too bad the screenplay is over-plotted and goes off in too many loopy directions to make sense. In one scene Jimmy and Annie show us how much they care about each other, in another scene, with an entirely different tone, there's Jimmy's cartoonish kidnapping of the crime boss's spoiled teenage son Tommy (Thaddeus Mixon). And, in the climactic scene, there's an impressive shootout shot in a single-shot that compares well with a John Wick film.

With every plot twist, the less credible the film becomes. But there was enough here for me to think it was a good film that would have been much better if pruned.

Kudos for Sudeikis, whose more than adequate performance was in the true style of a neo-noir film.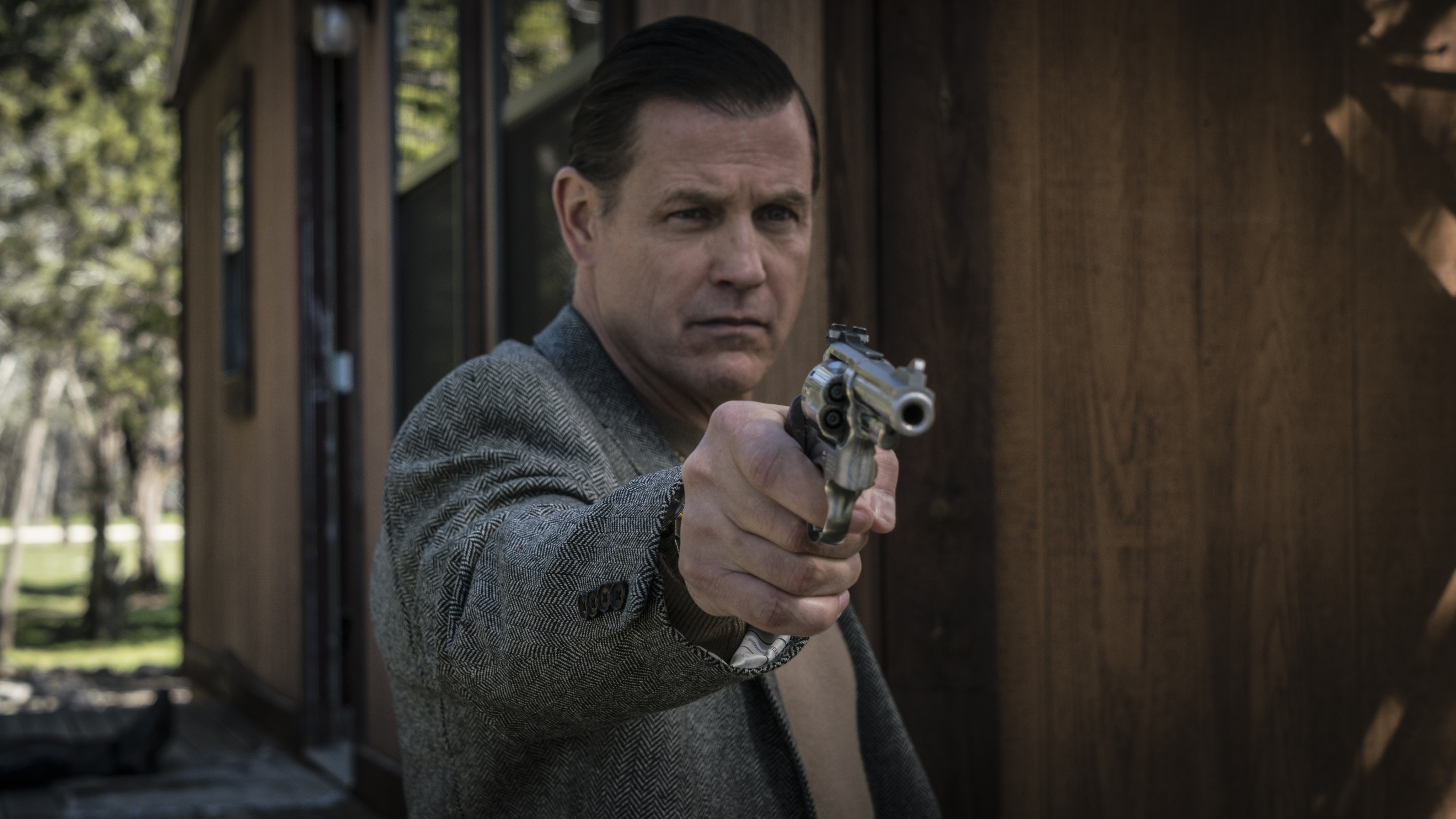 REVIEWED ON 10/10/2021 GRADE: B