RIGHTEOUS, THE
(director/writer: Mark O'Brien; cinematographer: Scott McClellan; editor: K. Spencer Jones; music: Andrew Staniland; cast: Henry Czerny (Frederic Mason), Mimi Kuzyk (Ethel Mason), Mark O'Brien (Aaron Smith), Kate Corbett (Doris), Nigel Bennett (Graham); Runtime: 97; MPAA Rating: R; producers; Mark O'Neill, Allison White: Panaramic Films; 2021-Canada-B/W)
"An intriguing psychological thriller."
Reviewed by Dennis Schwartz

Canadian filmmaker Mark O'Brien in his debut feature film, directs and writes this uneasy mystery story about the fear of God, that takes form as an intriguing psychological thriller even as it goes awry in the supernatural as it delves into religious issues. It's shot in a luminous Black and White, giving it breath. The filmmaker creates a great moody atmosphere and gives it a sense of isolation by using his homeland of Newfoundland as the setting.

At the poorly attended funeral of the adopted daughter of Ethel Mason (Mimi Kuzyk) and Frederic (Henry Czerny), Frederic is a conflicted man who years ago left the priesthood to marry and who now feels guilty his daughter's death was caused by God's disapproval of him.

Back home, the couple try to regain their composure but are upset at midnight by the arrival of the mysterious young stranger Aaron Smith (Mark O'Brien), who asks for their help as he's lying on their backyard in pain. After a long conversation, whereby the stranger asks too many questions about Frederic's life, the irritated ex-priest returns to the house to go back to sleep. In the morning he finds that his wife has changed her mind about not allowing the stranger in the house, and is making pancakes and singing with him in the kitchen.

At this time the men bond. We discover Aaron knows things about Frederic's past twenty years, as things about the righteous ex-priest's difficult past are revealed in their talk. The story not only darkens but becomes even more confusing, as we learn the priest was a sinner but what he did wrong is not revealed. We only know the troubled man wants to straighten out things with God before he dies.

This is a performance-driven arthouse film with solid dialogue and strong acting by the three main characters. What's lacking is a clarity to the story and too much confusion over its supernatural flourishes. The slow burn build-up in suspense and in characters is off-putting and leads to an underwhelming conclusion, one that embraces that those who have shaky backgrounds can still be sympathetic figures if they are sincere in changing. For me, the film never seemed complete even if it raised interesting points about faith that made common sense.

The Righteous was screened at this year's Fantasia Film Festival.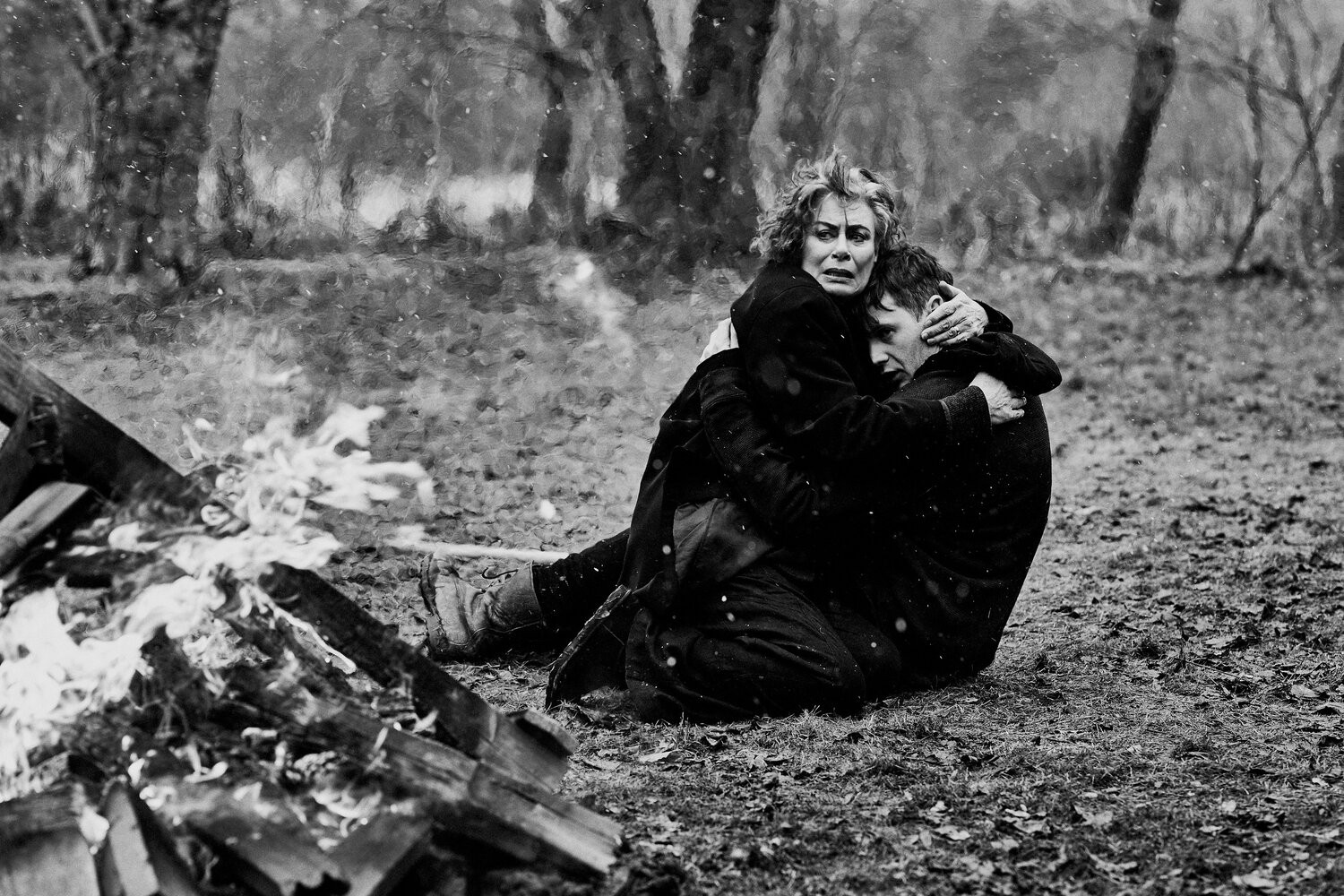 REVIEWED ON 8/23/2021 GRADE: B-