OF HUMAN BONDAGE
(director/writer:  John Cromwell; screenwriters: Lester Cohen/based on the novel by W. Somerset Maugham; cinematographer: Henry W. Gerrard; editor: William Morgan; music: Max Steiner; cast: Leslie Howard(Philip Carey), Bette Davis (Mildred Rogers), Frances Dee (Sally Athelny), Reginald Owen (Thorpe Athelny), Kay Johnson (Norah), Alan Hale (Emile Miller), Reginald Denny (Griffiths), Reginald Sheffield (Dunsford), Adrian Rosley (Flourney); Runtime: 82; MPAA Rating: NR; producer; Pandro S. Berman: RKO; 1934-B/W)
"The film bombed at the box-office."
Reviewed by Dennis Schwartz

The tragic love story is based on the 1915 novel of the same name as the film, that's written by W. Somerset Maugham and scripted by Lester Cohen. It's efficiently directed as a soap opera by John Cromwell ("The Texan"/"Spitfire"), as this first version filmed of the novel is better than either the 1946 or 1964 remakes. Its tagline was: "The Love That Lifted a Man to Paradise…and Hurled Him Back to Earth Again."

This was the film where the unknown American actress Bette Davis got her recognition in an over-the-top performance as a Cockney-speaking baddie in a drama centered around her wicked ways of taunting a nice but vulnerable man fatally attracted to her. Bette's performance was not pleasing to as many as it was pleasing to. Which was a reason she got passed over during Oscar time.

The club-footed Englishman Philip Carey (Leslie Howard) fails as an artist in Paris because he lacks talent, as his French art teacher (Adrian Rosley) gives it to him straight. Thereby the classy and sensitive Philip returns to London and follows in his father's footsteps by studying to be a doctor. At a teahouse, he falls for the vulgar and manipulative 24-year-old waitress, Mildred Rogers (Bette Davis), and becomes obsessed with her despite all the warning signs that she's not the one for him.

After Mildred rejects the forlorn Philip, she lives with the married womanizing traveling salesman Emile Miller (Alan Hale). When pregnant, he abandons her and she comes running to Philip for support. After giving birth, Philip still loves her. Meanwhile Philip rejects the nice girl who loves him, a romance-story tabloid writer, Norah (Kay Johnson). He instead invites Mildred, who just gave away her child to a nurse, to  live and be supported by him. The weak-willed Philip also invites into his home her friend, his medical student pal Griffiths (Reginald Denny), someone who makes her happy. In fact he makes her so happy the two go away together to Paris, to the chagrin of Philip. But when they return, Griffiths tells Philip the romance is over.

In the film's most noted scene Mildred attempts to lure him with a low-cut negligee, but he pushes her away and tells her: "Please get up. You're making a fool of yourself and a fool of me…You disgust me." She viciously fires back and calls him a cripple and goes into a rage where she wrecks his apartment and burns the securities his uncle gave him to pay his way through medical school.

Now destitute and without an apartment and no longer attending medical school, someone generously offers him a chance of getting rid of his deformity by paying for his foot operation.

Sally (Frances Dee), the nice daughter of a hospital patient (Reginald Owen) he treated well, returns his kindness by getting him a job in his department store as a window designer. Now that Philip no longer limps and through an unexpected inheritance goes back to graduate from medical school, he's no longer possessed by Mildred, whose baby has died and has become a penniless TB victim in the film version (but in the book is a streetwalker down with syphilis), and in a healthy way, the now assertive Philip asks Sally to marry him.

The film bombed at the box-office.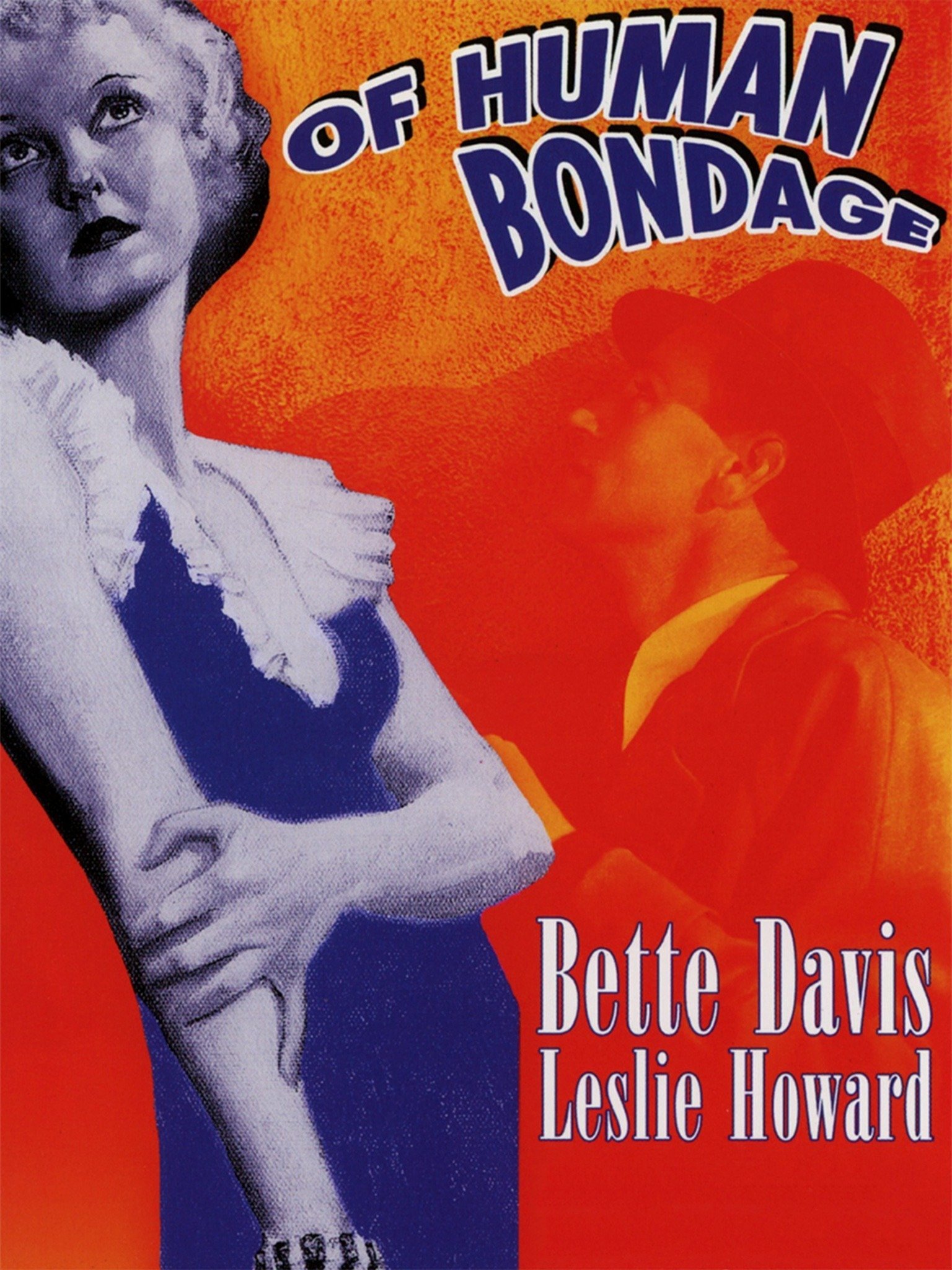 REVIEWED ON 7/19/2021 GRADE: B-