NIGHTCLUBBING: THE BIRTH OF PUNK ROCK IN NYC
(director/writer: Danny Garcia; editor: Chip Baker; music: The New York Dolls, Sid Vicious, Iggy Pop, the Dead Boys, Jayne County; cast: Alice Cooper, Jayne Cooper, Peter Crowley, Bob Gruen, Leee Black Childers, Sylvain Sylvain, Billy Idol, Elliott Murphy, Frank Infante, Lenny Kaye, Louise X Erlanger, Jesse Malin, Ruby Lynn Reyner, Cynthia Ross, Neon Leon, Alan Vega; Runtime: 80; MPAA Rating: NR; producers: Danny Garcia/Michael Kniseley/Cesar Mendez/Nick Reynolds/Mike Schnapp; Chip Baker Production; 2022-Spain-in English)
"The first documentary about Max's Kansas City."
Reviewed by Dennis Schwartz

Danny Garcia's ("Stiv"/"Sad Vacation") nostalgia music doc, the first documentary about Max's Kansas City, brings back trippy memories of the punk rock scene that infested the hipster scene of that iconic nightclub for the arty crowd. It was located in downtown Manhattan (by Park Avenue and nearby Union Square), that was opened in 1965 by Mickey Ruskin and named by him for the poet named Max and because he believed the best steaks came from Kansas City.

In the late 1960s, while a young rebel, I went there to soak in the atmosphere that drew such characters to its VIP backroom of the downstairs restaurant as Warhol's Factory crowd, the artist and celebrity crowd, drag queens, drug hustlers, stoners, punk rockers and various underground types. The place was a trip, and a welcoming place for the acid-heads and Quaalude crowd to find their oasis in the city.

When in the 1970s music played upstairs, among the bands I recall with a certain fondness were such influential but not necessarily popular at the time groups as the Velvet Underground, the New York Dolls, the Heartbreakers, the Stooges, and the Ramones. The avant-garde scene was filled with weirdness and often there was sex in the bathroom. The counter-culture scene was perhaps a fun place to chill when not protesting the Vietnam War.

But Max's place today is as gone as the hippie revolution and in its place is now situated a deli, while its rival fancier club CBGB folded a decade or so after Max's folded in 1981. Both hipster scenes left a void.

What Garcia's film does well is bring back memories for those who connected with those zany times, giving the now oldsters a chance to think about that scene again and lets an audience who never caught it or maybe never even knew about it, get a look at how it went down.

There's entertaining footage of performances from Sid Vicious to Iggy Pop to keep you 'rocking.' Billy Idol performed "Dancing With Myself" among other songs at the closing night.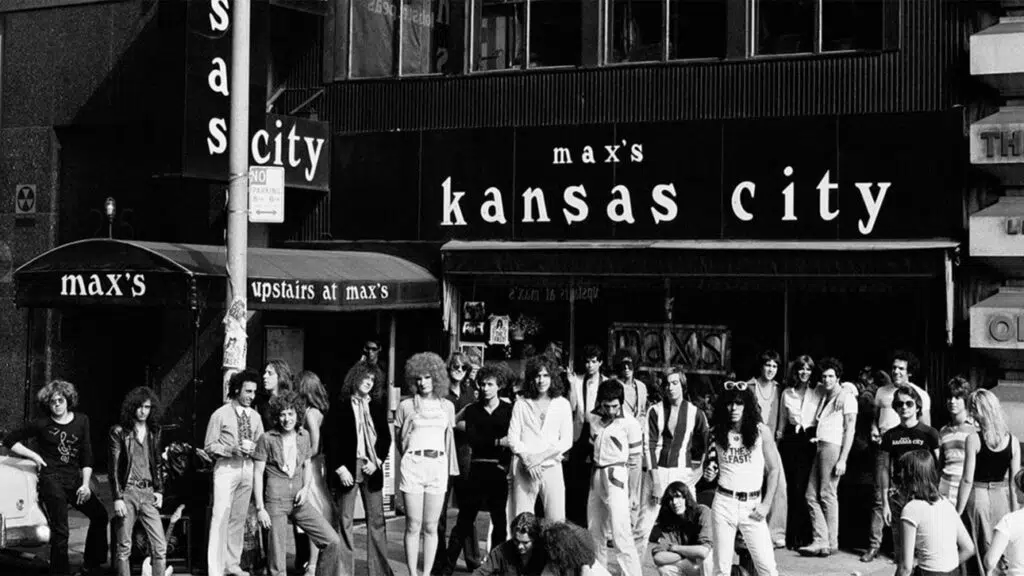 REVIEWED ON 8/20/2022 GRADE: B+