LOU
(director: Anna Foerster; screenwriters: Maggie Cohn/Jack Stanley; cinematographer: Michael McDonough; editor: Paul Tothill/Matt Evans; music: Nima Fakhrara; cast: Allison Janney (Lou), Jurnee Smollett (Hannah), Logan Marshall-Green (Philip), Greystone Holt (Chris), Ridley Asha Bateman (Vee), Marci T. House (Agent Lee), Jaycie Dotin (Bank Teller), Tobin Levins (Agent Hampton), Matt Craven (Sheriff Rankin); Runtime: 107; MPAA Rating: R; producers: J.J. Abrams/Jon Cohen/Hannah Minghella; Netflix; 2022)
 "Predictable, absurd and, in the end, disappointing survivalist 80s action pic."
Reviewed by Dennis Schwartz

An entertaining in the Taken plotline mode, but predictable, absurd and, in the end, disappointing survivalist 80s action pic (set in the 1980s). It's fiercely directed by Anna Foerster ("Underworld: Blood Wars") and written with over-the-top violence by Maggie Cohn and Jack Stanley as an unapologetic kick-ass film about a senior citizen female.

 It has the talented actress Allison Janney in a role Liam Neeson can do in his sleep, but even if she does a great job (which she does), the film fails to test her acting chops further with a meatier role. But it's fun to watch her take down the sadistic guys and handle a bad script (one without emotional depth) with such ease.

Trying to escape from her mistake ridden violent past as a CIA agent for some 26 years and keep everything secret, the grouchy 62-year-old bad-ass toughie Lou (Allison Janney) moves to the quiet Orcas Island in Washington state seeking solitude. But when Hannah (Jurnee Smollett), a troubled neighbor who rents a house from her but doesn't know she's ex-CIA, tells Lou that her menacing former Green Beret ex hubby, has kidnapped her preteen daughter, Lou feels obliged to help her track him down.

One problem is that a major storm means no one is getting on or off the island while the storm rages, which gets them off to a slow start in their pursuit.

When things clear, along with her dog Jax and needed weapons, Lou sets off on the trail of Philip (Logan Marshall-Green), tracking him like she tracked other scum during her long career.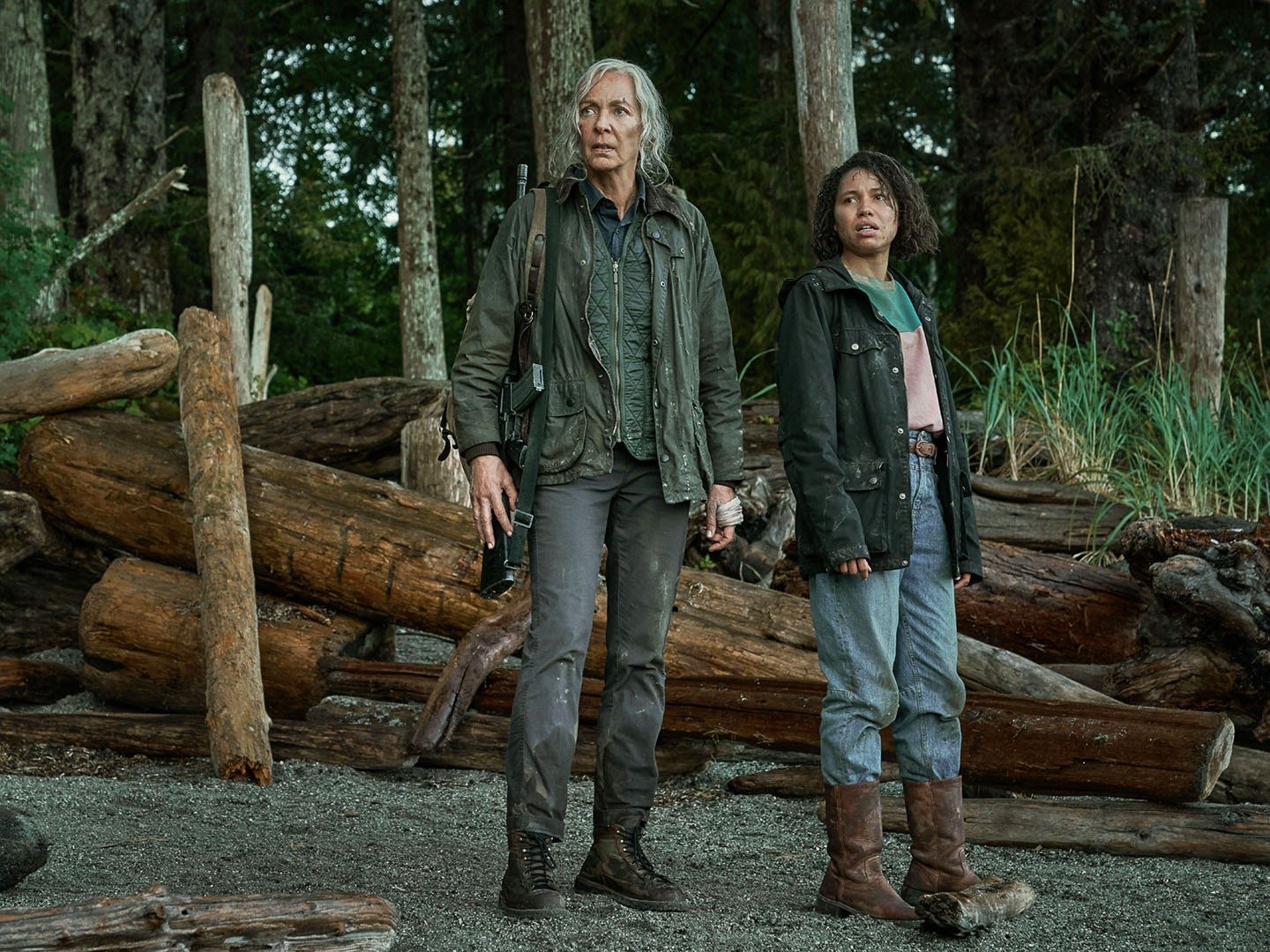 REVIEWED ON 10/10/2022 GRADE: B-