BILLY BUDD
(director/writer: Peter Ustinov; screenwriters: based on the play Billy Budd by Louis O. Coxe and Robert H. Chapman/from the Herman Melville novel "Billy Budd Foretopman"/DeWitt Bodeen; cinematographer: Robert Krasker; editor: Jack Harris; music: Anthony Hopkins; cast: Robert Ryan (John Claggart, master of arms),Peter Ustinov (Edwin Fairfax, Captain Vere – Post Captain Royal Navy), Melvyn Douglas (The Dansker – Sailmaker), Terence Stamp (Billy Budd), Paul Rogers (Philip Seymour – First Lieutenant), John Neville (Julian Radcliffe – Second Lieutenant), John Meillon (Neil Kincaid – Maintopman), David McCallum (Steven Wyatt – Gunnery Officer), Ronald Lewis (Enoch Jenkins), Niall MacGinnis (Nathaniel Graveling – Ship's Master, Rights of Man); Runtime: 123; MPAA Rating: NR; producer; Peter Ustinov/A. Ronald Lubin: Warner DVD; 1962-B/W)
"It's a story better suited for the book than the screen."
Reviewed by Dennis Schwartz
 
The Good vs Evil 18th century allegory of a damning sea voyage aboard a British warship is ably but obtusely directed by the Brit actor turned director Peter Ustinov ("Lady L"/"Romanoff and Juliet"), who also is superb  playing a leading part as the indecisive Brit Captain Vere of the warship the H.M.S. Avenger, who must hang Billy Budd even if doesn't want to. Writer DeWitt Bodeen helps Ustinov keep the story sea worthy.

Though far from the power of Herman Melville's masterful symbolic novel, this version still makes the story robust of the young, naive, trusting and likable seaman, on his maiden voyage,  Billy Budd (Terence Stamp, in his debut film at the age of 23), ordered to hang for accidentally murdering the rotten, sadistic master of arms, John Claggart (Robert Ryan), when constantly goaded by him.

In 1797, the Avenger was in the Napoleonic Wars challenging the French Navy.

It's a story better suited for the book than the screen.  Stamp won an Oscar for Supporting Actor.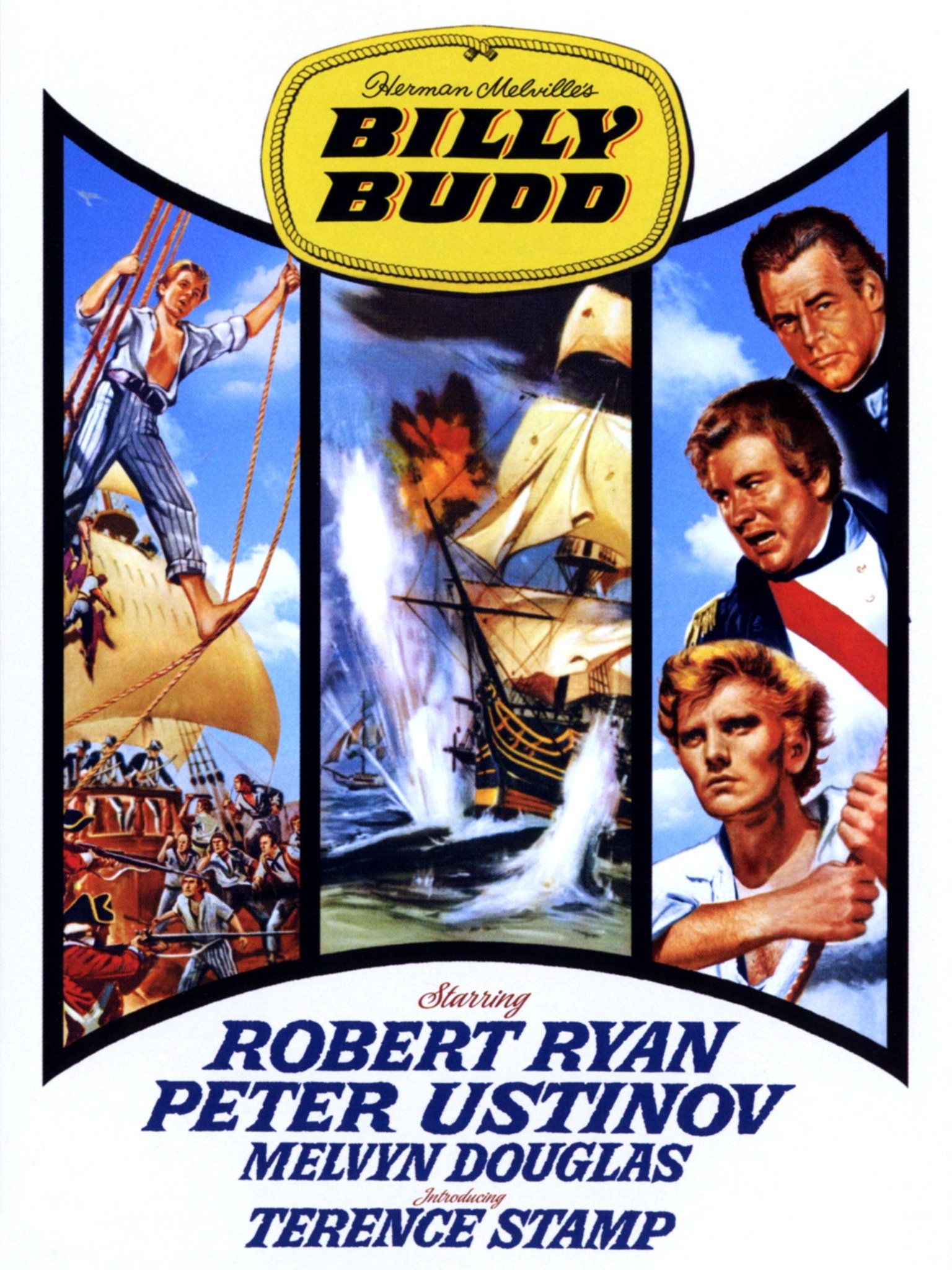 REVIEWED ON 7/3/2021 GRADE: B+