I BLAME SOCIETY
(director/writer:Gillian Wallace Horvat; screenwriters: Chase Williamson; cinematographer: Olivia Kuan; editor: Sara Beth Shapiro; music: Phil Beaudreau; cast: Gillian Wallace Horvat (Gillian), Keith Poulson (Keith), Chase Williamson (Chase), Lucas Kavner (Producer #1), Morgan Krantz (Producer #2), Alexia Rasmussen (Stalin), Jennifer Kim (Teresa Nam); Runtime: 84; MPAA Rating: NR; producers; Michelle Craig/Monte Zajicek/ Mette-Marie Kongsved/Laura Tunstall: Cranked Up/VOD/CinemaSF; 2020)
"It's a goofy comedy."
Reviewed by Dennis Schwartz

This black comedy is executed in a faux-found-footage guise. It's the first feature for Gillian Wallace Horvat, who is known for her video shorts, especially Kiss Kiss Fingerbang (2015). Gillian Horvat stars in I Blame Society as documentary filmmaker Gillian Horvat.

The film idea came to Gillian when a friend said she would make a great murderer and that became the movie's concept. She's also the director and co-writer along with Chase Williamson–who also co-stars playing himself. In this subversive horror-comedy,
Gillian takes flight with perhaps her real ambitions and insecurities revealed, as she goes to violent extremes to alter her character.
Set in Los Angeles,  the unassuming wannabe documentary filmmaker Gillian can't get anyone to produce her scripts and is going nuts over that. Basically playing herself but performing with a script, she in one remarkable scene eavesdrops on a first date conversation to only tell the camera "he has to die." Her threat sounds real but has been scripted.

Gillian's real live-in boyfriend (Keith Poulson) is confused and frightened by her change of character. While her friend Chase Williamson is scared she crossed the line of no return and doesn't quite know what to make of it.

The arc of her character swings from a sweet girl insulted at getting nowhere with her career to contemplating murdering someone to see how uplifting it would be for her ego to know she had such power. Gillian takes to being a murderer more seriously than she should have.

It's a goofy comedy, sporting a deadpan humor and a way of showing how lethal self-absorption is for its unsympathetic protagonist. How much you like it will depend on what you think of its guerrilla style of filmmaking effort as a way of entertainment and if you can accept it as perhaps a new type of a feminist film.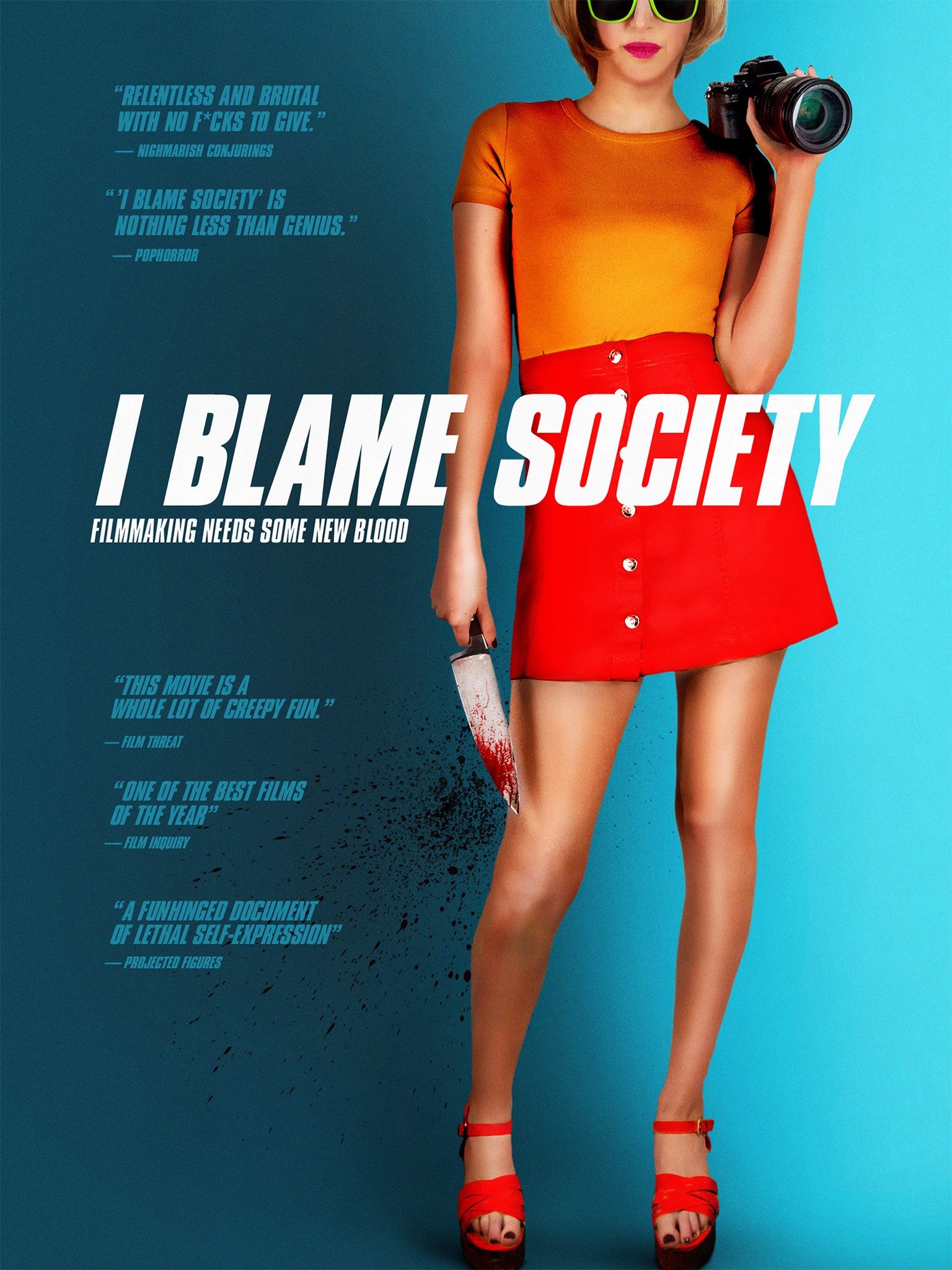 REVIEWED ON 6/2/2021 GRADE: B