GRAVEDIGGER'S WIFE, THE
(director/writer: Khadar Ahmed; cinematographer: Arttu Peltomaa; editor: Sebastian Thümler; music: Andre Matthias; cast: Omar Abdi (Guled), Yasmin Warsame (Nasra), Kadar Abdoul-Aziz Ibrahim (Mahad); Runtime: 83; MPAA Rating: NR; producers; Misha Jaari, Mark Lwoff, Risto Nikkilä, Thanassis Karathanos, Martin Hampel, Stéphane Parthenay, Robin Boespflug-Vonier: Oy Bufo Ab; 2021-Somalia/France/Finland/Germany/Qatar-in Somali with English subtitles)
"You would think the film would be bleak, but it wasn't."
Reviewed by Dennis Schwartz

The debut feature of the Somali born writer and director Khadar Ahmed played at the Toronto Film Festival to overwhelming crowd approval. It's set in Africa's smallest nation–Djibouti. Extreme poverty is the rule there, as half the country falls in that category. An estimated 600,000 people reside in Djibouti City, the capital, where unemployment and illiteracy are common.

Guled (Omar Abdi, Finnish Somalian actor), the gravedigger, lives in Djibouti City, in a home made of wood and corrugated metal, and lit with kerosene lamps. He lives there with his attractive wife Nasra (Yasmin Warsame, Canadian-Somali model) and their teenage son Mahad (Kadar Abdoul-Aziz Ibrahim). To get business, Guled waits every day outside the local hospital. According to country tradition, the dead must be buried as soon as possible.

When Guled's wife becomes seriously ill with a kidney infection, the loving husband can only save her by raising $5,000 for an operation. It seems the only thing he can do to raise the money is return to his rural home village and claim from his in-laws what should rightfully be his.

In the third act, Guled travels alone on foot to his hometown, even when only with one shoe, as he crosses the desert.

We witness how a backward country with a poor educational system, no healthcare system and poor employment opportunities might have a beautiful landscape to live in but its government fails to give the people the materialistic support they need.

You would think the film would be bleak, but it wasn't. The loving couple is so likeable, gentle and easy to root for, that they bring a joy to their life that cuts through their misery and makes this an uplifting family drama.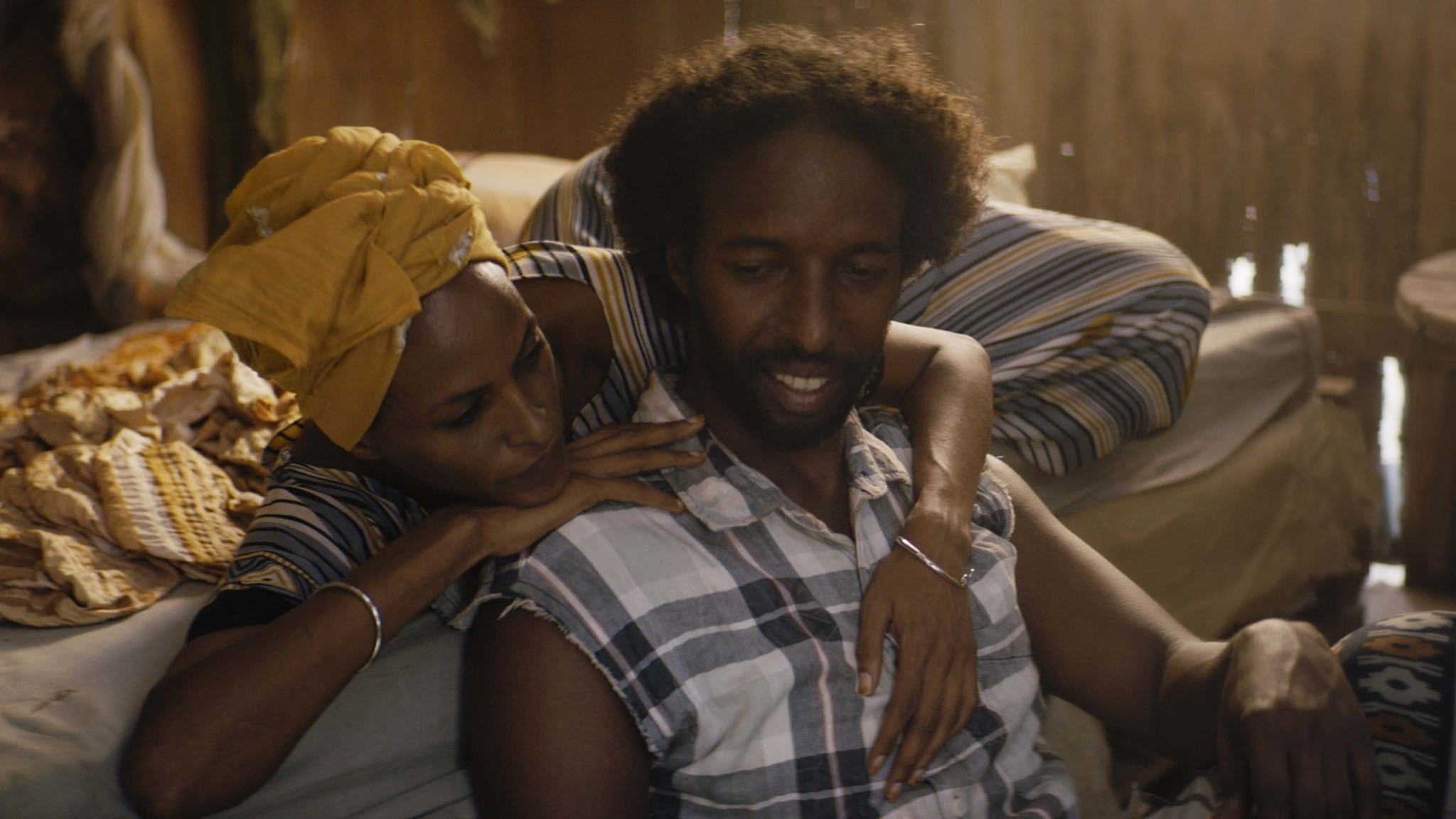 REVIEWED ON 10/18/2021 GRADE: B