BLUE JEAN
(director/writer: Georgia Oakley; cinematographer: Victor Seguin; editor: Izabella Curry; music: Chris Roe; cast: Rosy McEwen (Jean), Kerrie Hayes (Viv), Lydia Page (Siobhan), Stacy Abalogun (Ace), Lucy Halliday (Lois), Farrah Cave (Michelle); Runtime: 97; MPAA Rating: NR; producer: Helene Sifre; Magnolia Pictures; 2022-UK)
"Emotionally powerful."
Reviewed by Dennis Schwartz

The cleverly directed homophobic film about a closeted lesbian high school gym teacher, Jean (Rosy McEwen), in North East England, in 1988, is beautifully directed and written by Brit filmmaker Georgia Oakley ("We Did Not Fall From The Sky"/"Little Bird"). It's an accomplished Lgbtq+ drama and period piece that lets us see a time when English law was repressive.

Margaret Thatcher's Conservative government passes a law (Section 28) that outlaws the promotion of gays and lesbians in schools. This forces lesbian teachers like the divorced Jean to a live a secret life, as she partners with her out lesbian punk-dressing motorbike companion Viv (Kerrie Hayes).

In the classroom, Jean is fine as a teacher, doing her job without causing any suspicions.

Things change when a new student, Lois (Lucy Halliday), is placed in her class. Lois is accused by a bullying student of being a lesbian. After several denials, Lois punches out her nemesis.

How Jean reacts to this testy situation comes a big part of the story, as she must carry out her teacher duties to ensure school safety but also has to defend her personal beliefs of protecting any lesbian under attack. Because of the oppressive political system, Jean is caught in a risky situation, whereby she acts in a nuanced way to not show her true convictions and risk losing her job.

It's an emotionally powerful film, well-acted and necessary to be seen in today's divisive and hateful climate (as hatred is encouraged in America by right-wing Republicans trying to pass repressive anti-gay laws). The film tells it as it was 35 years, and we can safely say things have surely improved today in England even if stigmatizing the queer community is far from over. And though Jean is a cautious person and wary of the enemy out there, and even if some might think she should be braver and fight more for her rights, she has learned how to survive by acting within her own self.

 
It played at the Venice Film Festival.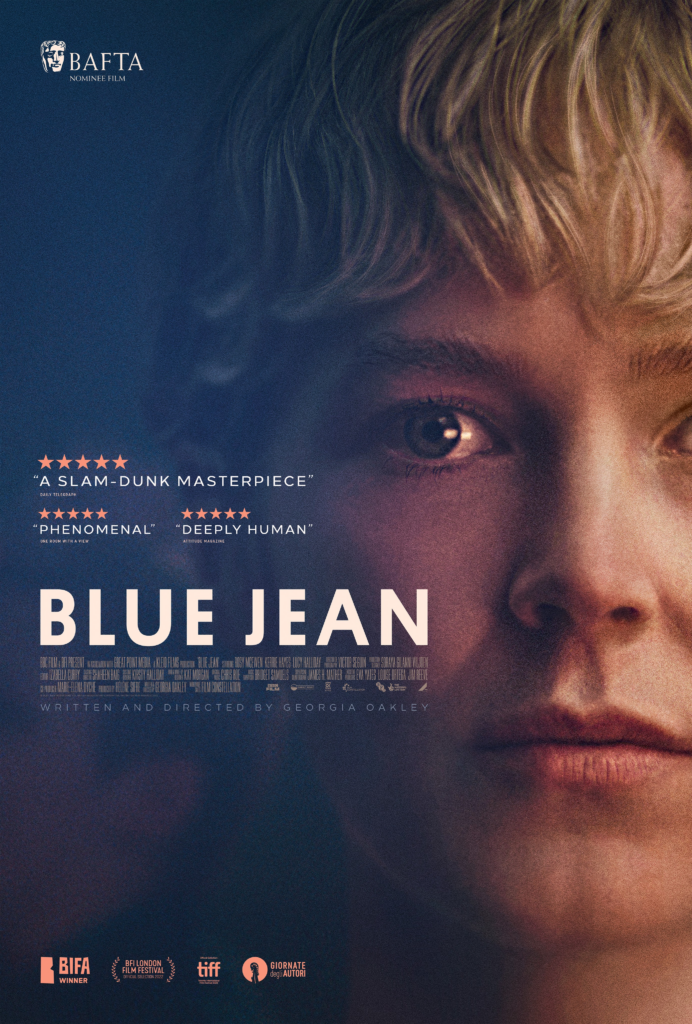 REVIEWED ON 6/13/2023  GRADE: B+