ARMY OF THIEVES
(director/writer: Matthias Schweighöfer; screenwriter: characters & story by Zack Snyder/Shay Hatten; cinematographer: Bernhard Jasper; editor: Alexander Berner; music: Steve Mazzaro/Hans Zimmer; cast: Matthias Schweighöfer(Ludwig Dieter), Ruby O Fee (Korina Dominguez), Nathalie Emmanuel (Gwendoline Starr), Stuart Martin (Brad Cage), Guz Khan (Rolph), Jonathan Cohen (Delacroix), Noémie Nakai (Beatrix); Runtime: 127; MPAA Rating: NR; producers; Misha Bukowski, Wesley Coller, Dan Maag, Matthias Schweighöfer, Deborah Snyder, Zack Snyder: Netflix; 2021-Germany/USA)
"A Misfire."
Reviewed by Dennis Schwartz

This prequel to Zack Snyder's Army of the Dead zombie film is helmed by the prolific German actor Matthias Schweighöfer ("The Break Up Man"/"The Manny"), who co-writes it with Shay Hatten as a heist film (with no zombies).

Ludwig Dieter (Matthias Schweighöfer), later to be called Sebastian,  is an innocent Berlin office teller, who is depicted early on in the film as an inexperienced but seemingly talented safe-cracker. He catches the attention of the pickpocket Gwendoline (Nathalie Emmanuel) over a vlog entry about four safes he obsesses over and she contacts him anonymously about trying out for her gang.

When he passes the gang test, he joins the crew–strong man Brad (Stuart Martin), hacker Korinna (Ruby O. Fee), and the driver, Rolph (Guz Khan)–and goes from being a good citizen to a professional thief.

What follows are three heists, each more difficult than the other. But the uninteresting stock characters and its too many heist-movie clichés overwhelm it. Also there's only the slightest connection to Snyder's film, and the boring repetitive action sequences make this a misfire, especially when compared to Zack Snyder's successful Army of the Dead.

Though it gives a shout out to heist films like "Point Break" and "Heat," this heist film isn't in their class.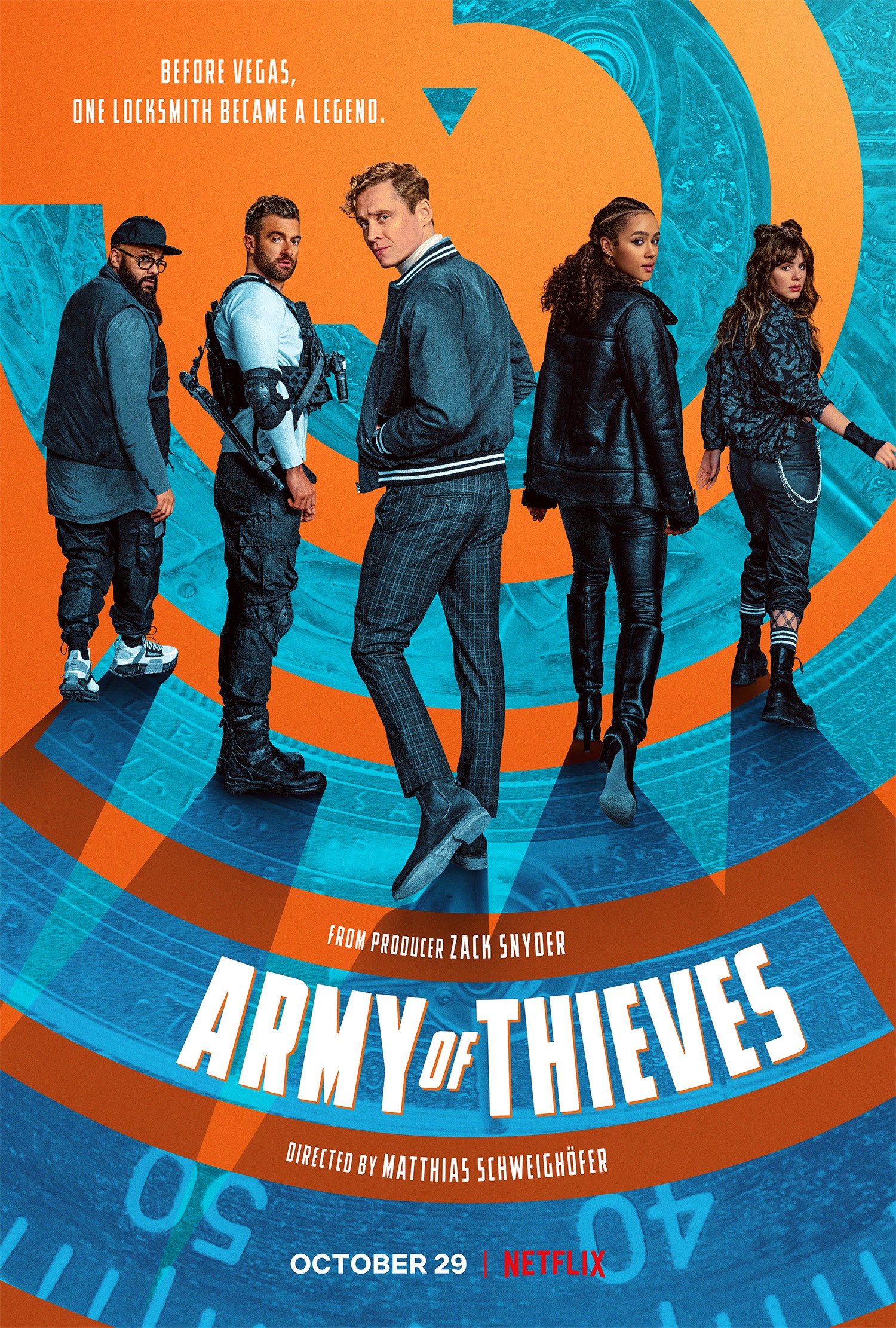 REVIEWED ON 12/14/2021 GRADE: C