YOUNG MAN WITH IDEAS
(director: Mitchell Leisen; screenwriters: Arthur Sheekman/Ben Barzman; cinematographer: Joseph Ruttenberg; editor: Fredrick Y. Smith; music: David Rose; cast:  Glenn Ford (Max Webster), Ruth Roman (Julie Webster), Nina Foch (Joyce Laramie), Denise Darcel (Dorianne Gray), Sheldon Leonard (Brick Davis), Donna Corcoran (Caroline Webster), Ray Collins (Edmund Jethrow), Dick Wessel (Eddie Tasling), Nella Walker (Mrs. Jethrow), Karl Davis (Punchy), Curtis Cooksey (Judge Jennings), Mary Wickes (Mrs. Jarvis Gilpin), Bobby Diamond (Willis Gilpin), Carl Milletaire (Tux Cullery), Susan Webster (Nadine Ashdown), Barry & Norman Rado (Max Webster, Jr., a baby boy), Frank Sully (Salesman); Runtime:  84; MPAA Rating: NR; producers:  Gottfried Reinhardt/William H. Wright; Warner Archive; 1952-B/W)
"Reminds me of a television sitcom."
Reviewed by Dennis Schwartz

A genial dramedy in black and white directed by the respected filmmaker Mitchell Leisen ("Easy Living"/"Midnight") in a lighthearted manner. Known for his screwball comedies, Leisen fell out of favor in Hollywood after this film and after 1967 worked only in TV. "YMWI reminds me of a television sitcom of that era in the 1950s. It's co-written by Arthur Sheekman and Ben Barzman. A great comical performance by Glenn Ford keeps it likeable and watchable.

The shy, nice guy, Max Webster (Glenn Ford) lives in the small Montana town of Rock City, where he's happily married for the last ten years to the loyal housewife Julie (Ruth Roman), has three adorable children-the oldest is the adolescent Caroline (Donna Corcoran), next in line is her sister Susan (Nadine Ashdown) and she's followed by a baby boy (Barry & Norman Rado) still in a crib.

When his law firm wins a big settlement the competent lawyer Max receives no credit even though he did all the work. His ambitious wife urges him to ask the snobby boss, Mr. Jethrow (Ray Collins), for a partnership. When turned down, he leaves the firm and relocates with his family to Los Angeles.

Max's forced to rent a seedy bungalow whose previous tenant was a bookie, must take a refresher course to pass the California Bar, fight off the advances of an attractive wealthy woman (Nina Foch) also taking the Bar exam and work as a bill collector, a job he's unsuited for. In the course of that job, he visits late at night his sultry singer friend (Denise Darcel) at her club and while there he gets into a fistfight with the intimidating bookie Brick Davis (Sheldon Leonard), who wants money from some misplaced bets mistakenly taken on his house phone. Max must shed his shyness and fight him in court to avoid a criminal conviction for a disorderly charge (which would prevent him from practicing law).

The modest comedy comes with a happy ending, that is acceptable even if contrived.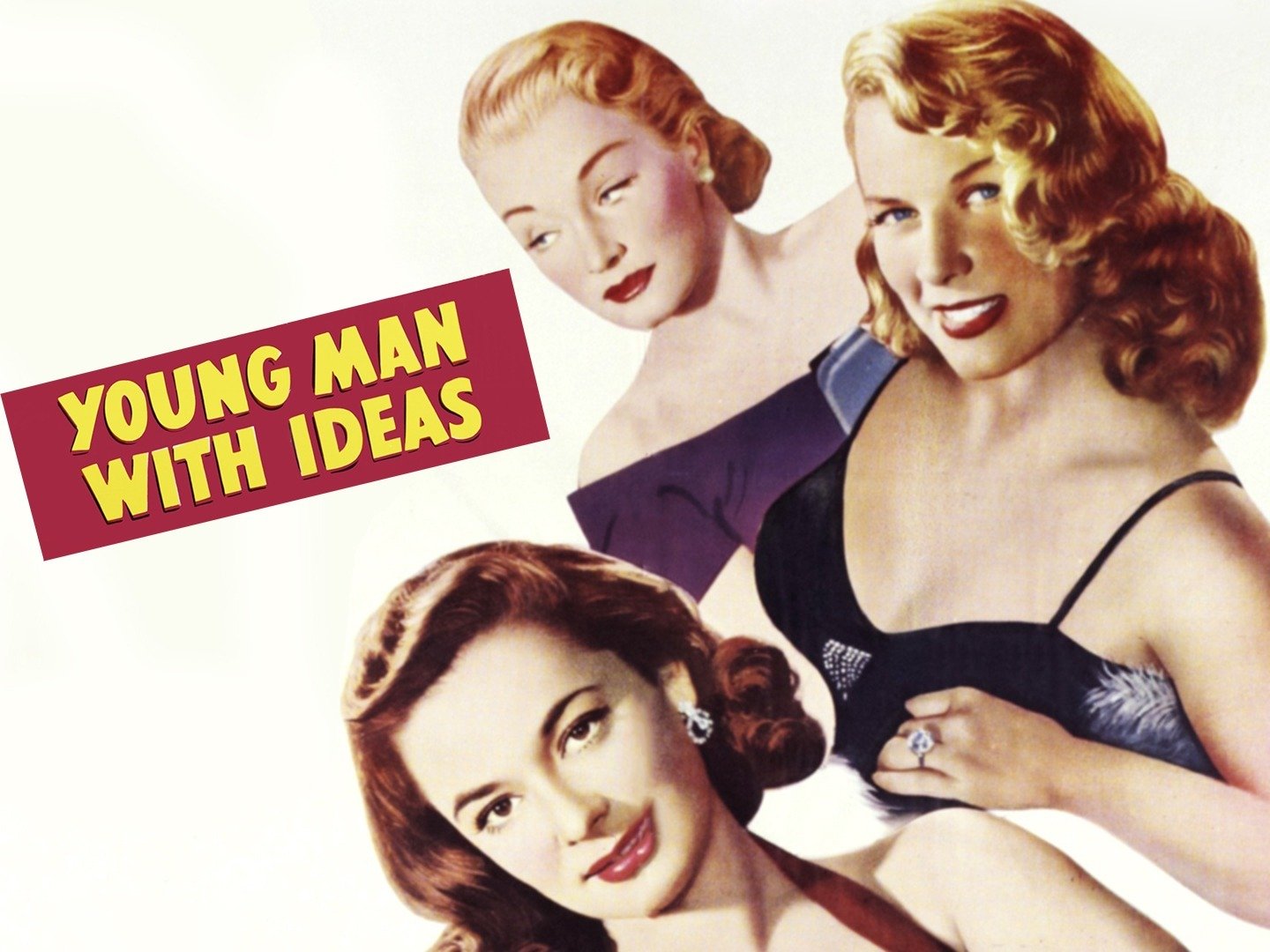 REVIEWED ON 8/6/2022  GRADE: B-