WRATH OF BECKY, THE
(directors: Matt Angel/Suzanne Coote; screenwriter: Matt Angel; cinematographer: Julia Swain; editor: Stephen Boyer; music: Nima Fakhrara; cast: Lulu Wilson (Becky), Seann William Scott (Darryl), Alison Cimmet (Alice Gibbs), Aaron Dalla Villa (D.J.), Courtney Gains (Twig), Denise Burse (Elena), Matt Angel (Sean), Michael Sirow (Anthony); Runtime: 84; MPAA Rating: NR; producers: Russ Posternak/Raphael Margules/J.D. Lifshitz/Chad Harbold/Jordan Yale Levine/Jordan Beckerman; Quiver Distribution; 2023)
"The cheeky film has the same fiery revenge tone as the original even with new directors and writers."
Reviewed by Dennis Schwartz

Matt Angel & Suzanne Coote were also co-directors of "Open House" and "Hypnotic." This is a Becky sequel, where in 2020 Lulu Wilson also played Becky, as a 13-year-old she took out four home-invading Neo-Nazis after her family was murdered.


The orphaned teen escapes her foster home guardians to live in the woods and train in martial arts. The angry Becky fantasizes about murdering anyone who bothers her. She especially hates right-wing extremists.

The white supremacist leader, calling for an insurrection, is the ex-military man, the leader of a fascist gang called the Noble Men, is Darryl (Seann William Scott). Meanwhile three new fascist members (Matt Angel, Michael Sirow, Aaron Dalla Villa), patrons of a diner where Becky's a server, follow her home and pull a home-invasion and kill Becky's only friend, the elderly African-American Elena (Denise Burse), who gave her home, and also steal Becky's pet dog Diego. Becky reacts by violently going vigilante on the boys who are new recruits of the Noble Men.

What's there to say bad about a teen who not only doesn't like Nazis but kicks their asses.

The cheeky film has the same fiery revenge tone as the original, even with new directors and writers. Violence is made into fun, and is playfully glorified. It can be enjoyed by those who don't take it seriously, and it would probably play well as a Midnight film.
 
It played at the SXSW Film Festival.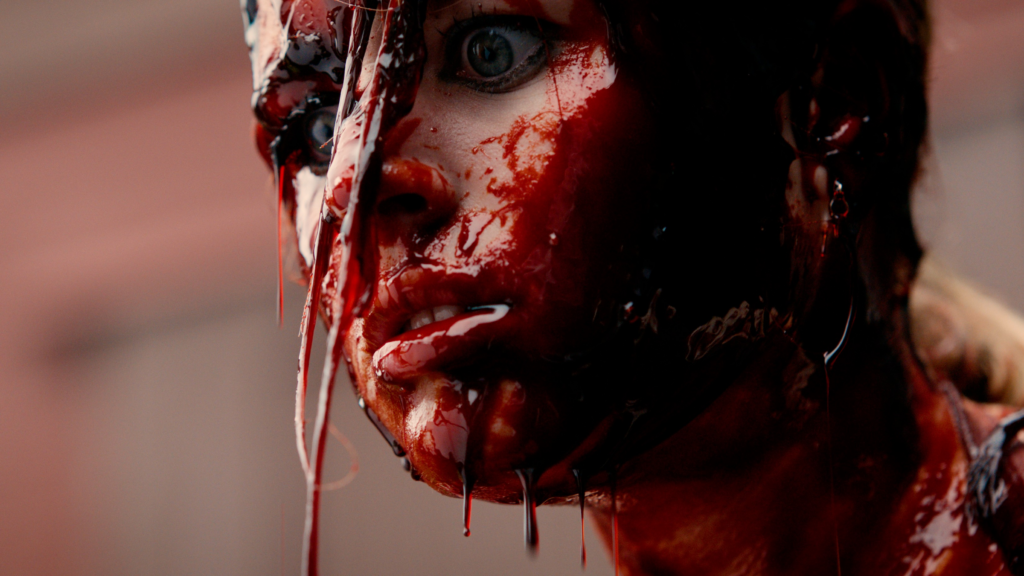 REVIEWED ON 3/15/2023  GRADE: B-