WORST PERSON IN THE WORLD, THE
(director/writer:Joachim Trier; screenwriter: Eskil Vogt; cinematographer: Kasper Tuxen; editor: Olivier Bugge Coutté; music:Ola Fløttum; cast: Renate Reinsve(Julie), Anders Danielsen Lie (Aksel), Herbert Nordrum (Eivind), Hans Olav Brenner (Ole Magnus),Mia McGovern Zaini (Eva voice); Runtime: 121; MPAA Rating: NR; producers; Thomas Robsahm, Andrea Berentsen Ottmar: Neon; 2021-Norway-in Norwegian with English subtitles)
"The  coming-of-age film offers a dazzling performance by its star."
Reviewed by Dennis Schwartz

The Norwegian writer-director Joachim Trier ("Back Home"/"Thelma") and co-writer Eskil Vogt give us a lively portrait of a woman searching for romantic and creative meaning in her life. The story unfolds over four-years in Oslo.

Julie (Renate Reinsve) is the so called 'worst person,' a tag she hangs on herself when in a self-loathing mood.

Her life is messy and active. The young woman goes from wanting to be a doctor to wanting to be a photographer. She falls in love with the much older Aksel (Herbert Nordrum) but then becomes more attracted to someone closer to her age, only 15 years her senior, Eivind (Herbert Nordrum), a comic book writer.

The film in a comical way questions morality, maturity, social awkwardness, being a screw-up and the need for good sex.

The coming-of-age film offers a dazzling performance by its star.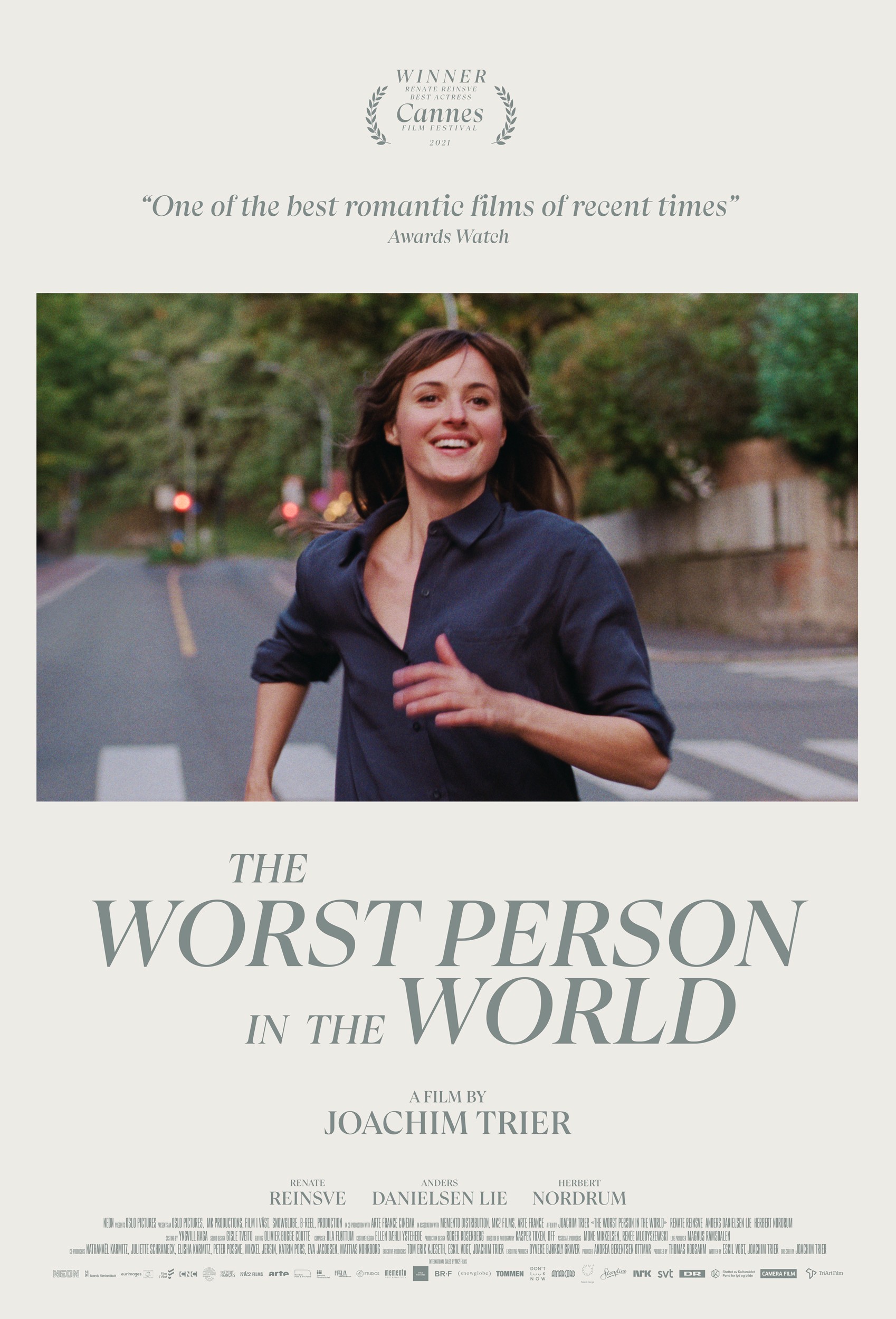 REVIEWED ON 11/22/2021 GRADE: B-