VENGEANCE IS MINE
(director/writer: Hadi Hajaig; cinematographer: Rami Bartholdy; editor: Hadi Hajaig; music: Sarah Caitriona Lynch; cast: Con O'Neill(Harry), Sarah Jane Potts (Emma), Anton Valensi (Emile), Robin Hellier (Paul), Ricky Grover (Henderson), Philip Bulcock (Mark), Perry Jacques (Karl); Runtime: 79; MPAA Rating: NR; producers; Hadi Hajaig, Nasser Hajaig, Frank Adekunle Macaulay, Ben O'Farrell: Vertical Entertainment; 2021-UK)
"Cheesy and ultra- violent revenge thriller."
Reviewed by Dennis Schwartz

Brit filmmaker Hadi Hajaig  ("Cleanskin"/"Blue Iguana") is the auteur of this cheesy and ultra- violent revenge thriller. The slight story is a simple one, and the dialogue is sparse.  Though set in a London church, its protagonist seeks only vengeance and not redemption for the killers

Five years ago the wife and daughter of Harry (Con O'Neill) were killed, which leaves him crushed. After getting an anonymous tip about the location of the killers, Harry vows to kill them for destroying his life.

He lives in the church where he works as a janitor, and has no killing skills but his pent-up fury from having lost everything when his family was murdered, keeps him in a killing mood, as he keeps saying: "They were my life."

The killers are all scumbags, with Emile (Anton Valensi) being the most psychotic. Watching them get blown away with a shotgun should make many of the viewers happy, even if such vigilante justice is illegal.

Whatever…it was entertaining, well-acted and beautifully executed. Perhaps a shameful treat for those not satisfied with the failings of judicial system and not too concerned that the OT credo of "An eye for an eye" is an insane way to live in a civilized society.

In early October the film will go VOD.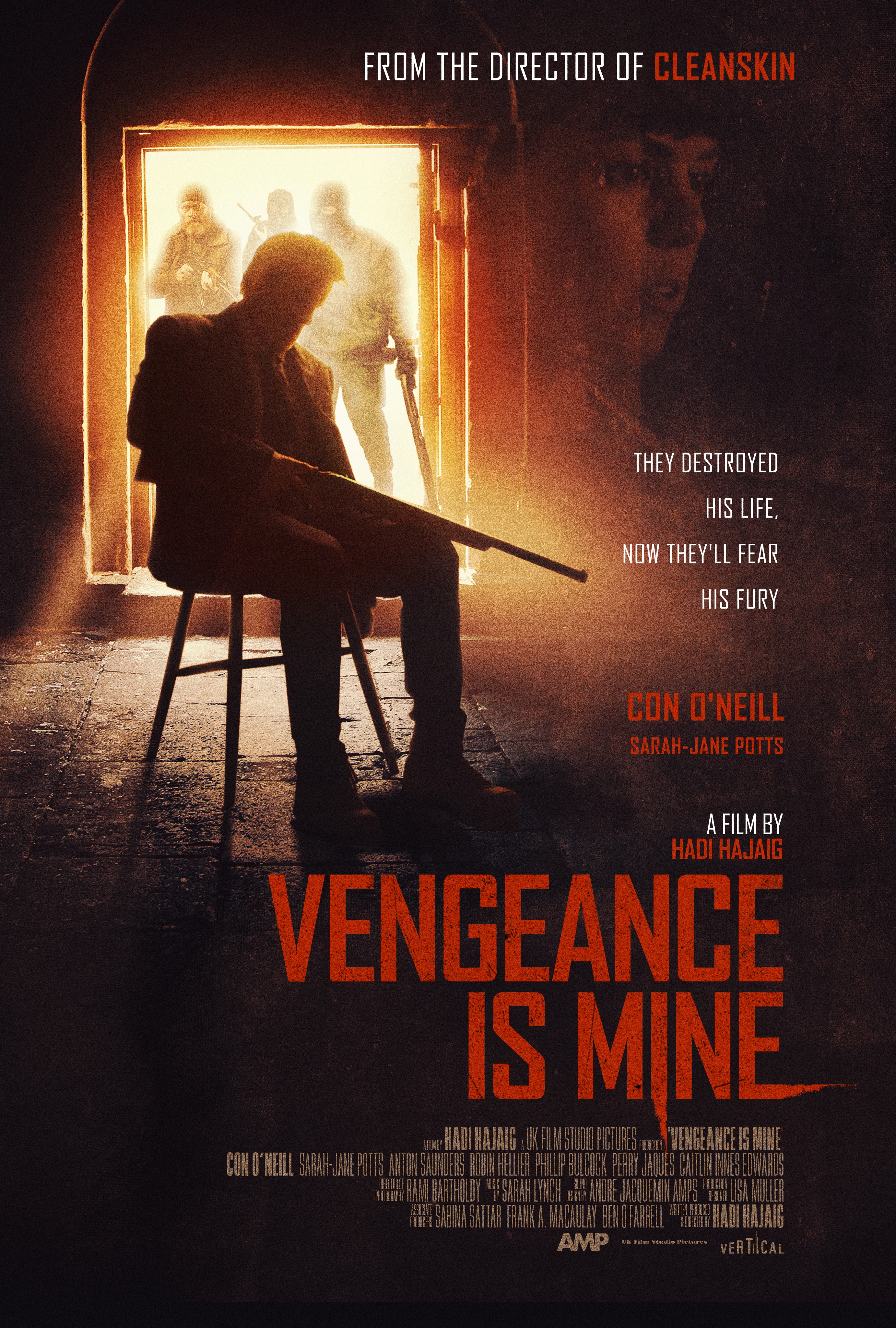 REVIEWED ON 10/8/2021 GRADE: B-