AHED'S KNEE
(director/writer: Nadav Lapid; cinematographer: Shai Goldman; editor: Nili Feller; cast: Avshalom Pollak (Y), Oded Azulay (Soldier), Nir Fibak (Yahalom david), Mili Eshet (Ahed 2), Michal Benkovitz Sasu (Yahalom's aunt), Roni Boksbaum (Yahalom's father); Runtime: 109; MPAA Rating: NR; producers; Osnat Handelsman-Keren, Talia Kleinhendler, Judith Lou Lévy, Eve Robin: Kino Lorber; 2021-Israel/France/Germany-in Hebrew with English subtitles)
"A disappointing film (of a potentially great one) that lost its way in the desert."
Reviewed by Dennis Schwartz

A provocative personal political film directed and written by Israeli filmmaker Nadav Lapid ("Synonyms"/"Policeman") with some screenplay consultant help from his son Haim. It was written in 15 days and shot in 18, and won a jury prize at Cannes in 2020. Ahed's Knee gets its title from a controversial real-life incident with a female teenager Palestinian protestor that was reported on the TV news.

A harried successful middle-aged film director called Y (Avshalom Pollak), a sub for the real director, who just won a major prize at the Berlin Film Festival, is in the pre-production process for his next film about the 16-year-old Palestinian activist Ahed Tamimi, who got attention in Israel when a news video of her slapping an Israeli soldier went viral and she was arrested. Deputy Speaker of the Knesset Bezalel Smotrich tweeted an urge to shoot her in the knee. This comment gave Y the idea of using this as motif for his new film, on how Israel has trouble handling simple every day problems with the Arab population (causing an inability to promote a goodness between both sides).

At a library in the desert region of Arava, near the Jordan border, Y takes a break from filming to be showing there one of his films with a Q & A. At the library he meets the much younger fan of his, Yahalom (Nur Fibak, first starring role), the cheery young flirty librarian (a bureaucrat, whose title is Deputy Director of the Ministry of Culture's Libraries Division). The librarian informs Y for the film to be screened and him paid he will have to get it approved by government officials. Y feels insulted and bitterly objects, crying out against government censorship (viewing her as a proxy for the state).

The film starts off being critical of the conflict between the Palestinians and Israelis, but by the second half it shifts to being about honoring the director's mother, his artistic mentor, as he takes photographs of the desert to bring home to her as she's dying in Tel Aviv. This is similar to how Lapid felt about his real late mother, who died in 2018.

I found it a difficult film to feel comfortable with, and was annoyed that it was so unfocused.

Pollak plays the eccentric Y, a character filled with anger over his disappointment he couldn't make the world a better place. He has oodles of charisma, but is someone not easy to put up with; while Yahalom always radiates charm even if she is only a government flunky with limited power. In their discourse, which gets heated, they mention we live in a world where it seems that every week there is a new emergency and both seem taken aback they can't make a difference so those emergencies can vanish.

It's a well-photographed art film (with great musical pieces and intense close-ups) as it reflects about the troubled state of the nation. But it had too many confusing and disturbing moments, and a spurious long monologue that has the director filled with so much pain as he cries out for understanding when saying he will "Puke Israel out of me with a scream." It leaves us with a disappointing film (of a potentially great one) that lost its way in the desert.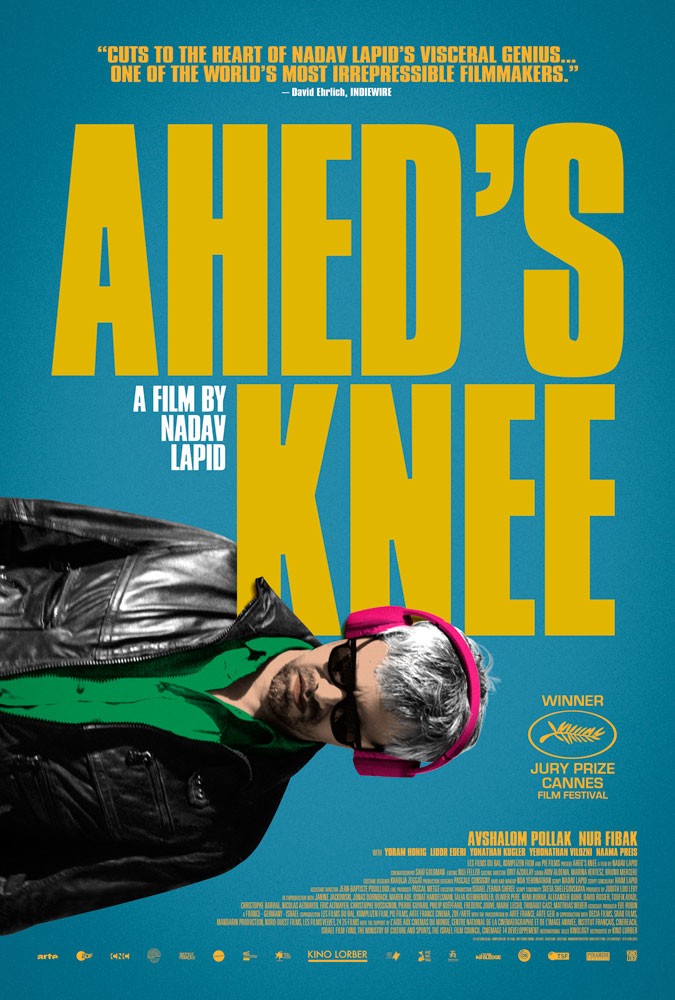 REVIEWED ON 4/29/2022 GRADE: C+