VENGEANCE
(director/writer: B.J. Novak; cinematographer: Lyn Moncrief; editors: Andy Canny, Hilda Rasula, Plummy Tucker; music: Finneas O'Connell; cast: B.J. Novak (Ben Manalowitz), Boyd Holbrook (Ty Shaw), Issa Rae (Eloise), Ashton Kutcher (Quentin Sellers), J. Smith-Cameron (Abby's intolerant mom), Eli Abrams Bickel (El Stupido), Clint Obenchain (Crawl), Lio Tipton (Abilene Shaw), Dove Cameron (Jasmine), Louanne Stephens (Granny Carole), Zach Vila (Sancholo), Isabella Amara (Paris); Runtime:  107; MPAA Rating: NR; producers: Jason Blum, Adam Hendricks, Greg Gilreath; Focus Features; 2022)
"A unique and stinging black comedy thriller."
Reviewed by Dennis Schwartz

The feature directorial debut by B.J. Novak gives us a unique and stinging black comedy thriller. It tells of a self-centered brainy writer for the New Yorker, a podcaster and radio host from Brooklyn, played by the director as Ben Manalowitz. He travels to rural West Texas to investigate the murder of a girl he hardly knows who he hooked up with a few times in the city, Abilene Shaw (Lio Tipton). He learns through her older redneck brother Ty Shaw (Boyd Holbrook), who calls him one night that Abby was found with a fatal drug overdose in a Texas oil field. The brother convinces Ben it's a possible murder and to come down for the funeral and investigate sis' suspicious death. Big brother wants vengeance for sis' murder.

The ensemble cast provide lively performances, while the script is clever and engaging. There are twists that keep you tuned into the goofy situation, guessing to the end as to what happened to the vic.

Abby's gun-loving large family believes the girl was his steady, and rely on him to get to the bottom of things. Mom is a beaut (J. Smith-Cameron), granny (Louanne Stephens) is a piece of work, while the siblings–Paris (Isabella Amara), the deranged younger brother El Stupido/Mason (Eli Bickel) and Jasmine (Dove Cameron)– are a trip.

Ensconced with the red-state MAGA family, the blue-state liberal Jew believes this is sound material he can use for his podcast he calls "The Dead White Girl." He's advised for his podcast by his boss Eliose (Issa Rae), who is back in New York putting it together.

As Ben investigates he meets her friends, an assortment of locals and her small-time philosophical music producer, Quentin (Ashton Kutcher).

It's a weird character study film that's as funny as hell and subversive in a sneaky way. When Ben interviews the law (local cops, border cops and highway cops) about what they think of the suspicious death, the red-state cops from Texas in their work attitude remind us of the blue-state cops from New York, as they pass the buck on investigating Abby's death, claiming that the corpse wasn't found in their jurisdiction.

Played at the Tribeca Film Festival.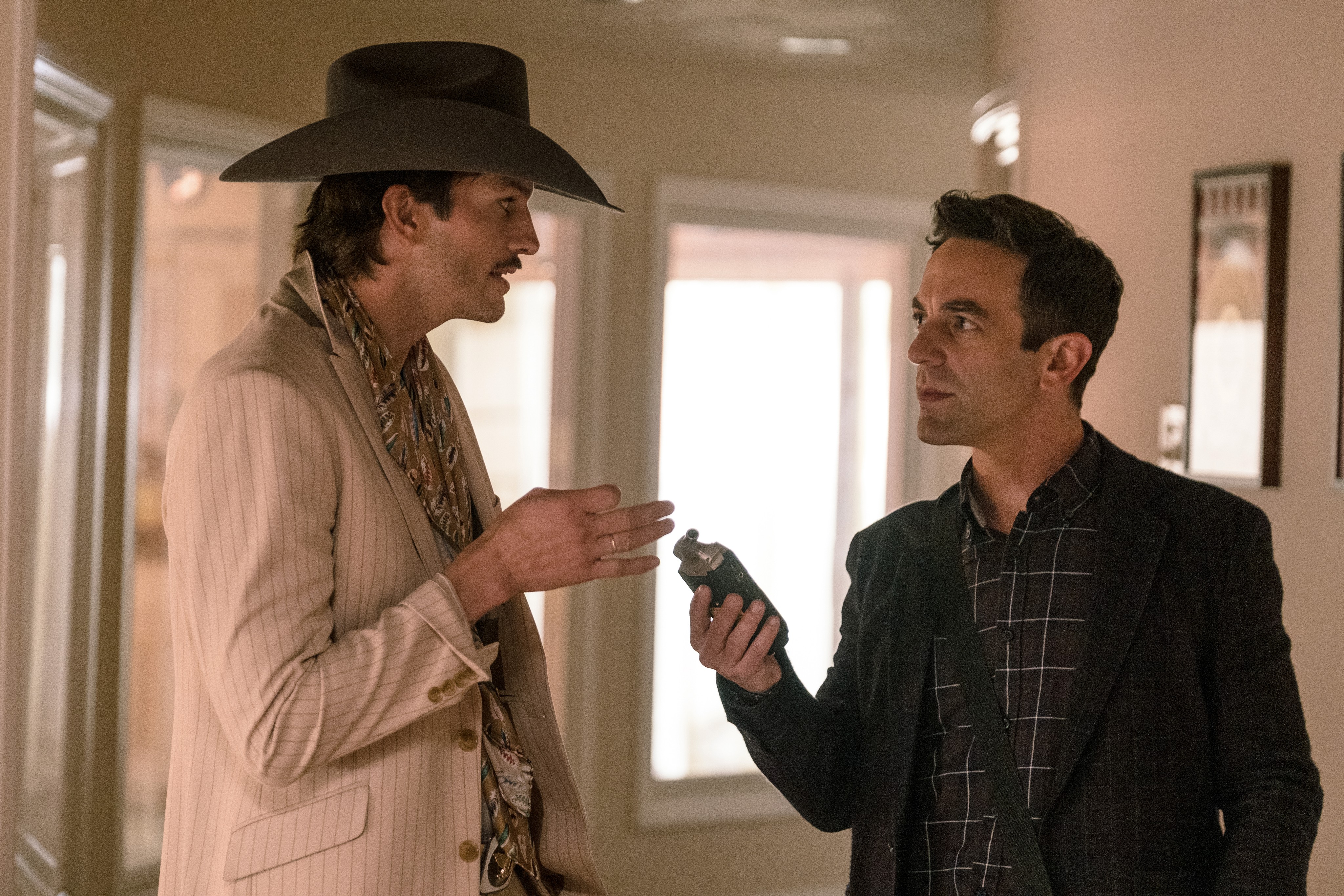 REVIEWED ON 6/26/2022 GRADE: B+