ULTIMATE PLAYLIST OF NOISE, THE
(director/writer:Bennett Lasseter; screenwriter: Mitchell Winkie; cinematographer: Vincent Patin; editor: Robin Gonsalves; music: Erick Shroder; cast: Keean Johnson (Marcus Lund), Madeline Brewer (Wendy), Rya Kihlstedt (Alyssa), Ian Gomez (Dominic),  Emily Skeggs (Laura), Jake Weary (Benjie), Oliver Cooper (Dennis), Bonnie Hunt (Dr. Lubinsky), Carol Mansell (Aunt Delilah), Ariela Barer (Sarah); Runtime: 99; MPAA Rating: PG; producers;Ryan Bennett, Jeremy Garelick, Mickey Liddell, Will Phelps, Michael Schade, Pete Shilaimon, Nicole Stojkovich: Hulu; 2021)
"Only so much noise."
Reviewed by Dennis Schwartz

First time feature film director Bennett Lasseter, son of Pixar founder John, directs this by-the-numbers and predictable tearjerker YA road film about an audio-obsessed suburban teen, Marcus Lund (Keean Johnson), who is losing his hearing. Marcus's thing is making for himself and for his friends custom playlists for every occasion.

The defiant Marcus goes against his overprotective mother's wishes and attends a rock concert in which she wants him home by 10 pm. There he meets the aspiring 27-year-old singer, Wendy (Madeline Brewer), waiting for her big break in NYC. She does the opening act at a rock concert in his unnamed safe suburban town. When she's singing onstage, he has a seizure. His doctor (Bonnie Hunt) diagnoses that he has a brain-tumor that's not terminal, but he needs surgery to save his life, which will cause deafness.

Thereby Marcus, with a bucket list of things to do before his operation in a month, gives the hitch-hiking Wendy a ride (she's running away away from her violent ex). He's going to NYC, in mom's minivan, where she supposedly has an important audition with one his singing idols, the punk rocker Sylvie Scar. The kid has gotten hold of his dead brother's tape-recorder in the hopes of hearing his favorite noises (like sounds from a bowling ally and musical sounds–like those oldies from the group Pavement, for one more time) as he hopes to compile one last playlist of fifty songs.

I found its melodramatics overwrought, its story soppy and filled with too many cliches, and it's written in such a juvenile way that makes it unappealing to those not juveniles. Its story was much too contrived to be believable. I never heard what it was trying to say, as its story and music was only so much noise.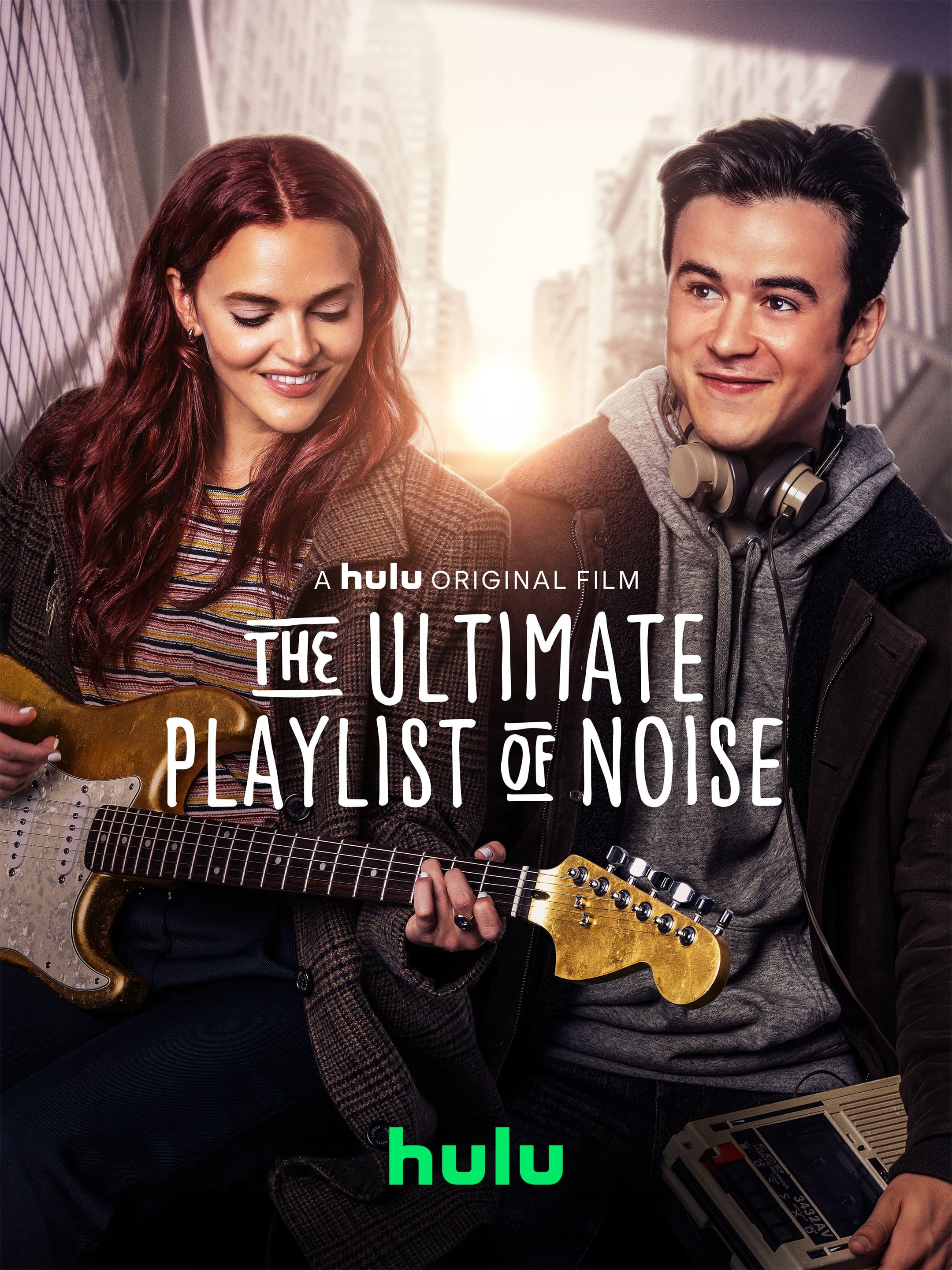 REVIEWED ON 1/13/2022 GRADE: C-