TRAGEDY OF MACBETH, THE
(director/writer:Joel Coen; screenwriter: from the play by William Shakespeare; cinematographer: Bruno Delbonnel; editors: Lucien Johnston; music: Carter Burwell; cast: Denzel Washington (Lord Macbeth), Frances McDormand (Lady Macbeth), Brendan Gleeson (King Duncan), Harry Melling (Malcolm), Corey Hawkins (Macduff), Stephen Root (Porter), Sean Patrick Thomas (Monthieth), Kathryn Hunter (Witches, Old Man), Lucas Barker (Fleance, Banquo's 10-year-old son), Alex Hassel (Ross), Bertie Carvel (Banquo), Miles Anderson (Lennox), Matt Helm (Donalbain), Moses Ingram (Lady MacDuff), Ralph Ineson (The Captain); Runtime: 105; MPAA Rating: NR; producers; Robert Graf/Joel Coan/Frances McDormand: A24; 2021-B/W)
"It is one of many Macbeth revivals shot since the first one in 1908, and is one of the really good ones."
Reviewed by Dennis Schwartz

This is the first solo directing effort by Joel Coen ("True Grit"/"The Ballad of Buster Scruggs") without his brother Ethan, and it's outstanding as a stylish theatrical production, with fantastic visuals that resemble the remarkable B/W shot German Expressionism from the 1930s. It was inventively shot on a sound-stage, reminding us of a period film noir. It is one of many Macbeth revivals shot since the first one in 1908, and is one of the really good ones. This one opens in a startling manner when the characters come out of a nighttime mist to tell us they're not ghosts. It also delights in keeping the Shakespeare language alive with its iambic pentameter, while keeping the story efficient but minimalist.

The film is based on Shakespeare's tragic political play that was first performed in 1606 and first published in 1623. Its timeless themes of how a corrupt pursuit of power can destroy lives, makes it relevant for modern times.

The well-known literary story tells of a corrupt married couple, the scheming and ambitious Lady Macbeth (Frances McDormand, who could play this part in her sleep) and the power-hungry Lord Macbeth (Denzel Washington), a brave general who wants to rule over Scotland as king even if not being a blood relative of royalty. The Thane will do anything to get there after receiving a prophecy from three identical witches after returning from a winning battle and told that he's destined to be the next Scottish king.

Washington portrays the title character in a level-headed manner until the need for him to kick up a furious fuss. His Macbeth is a man motivated to get what he feels is owed to him after years of feeling unappreciated as a loyal lord to Scotland's King Duncan (Brendan Gleeson, in a cameo). Duncan and his two adult sons, the elder son Malcolm (Harry Melling) and younger one Donalbain (Matt Helm), are to be brutally murdered by the scheming ruthless couple, as the brainy Lady Macbeth plans the assassination and the coup is carried out by her crazed soldier husband.

Macbeth's loyal ally is King Duncan's general, Banquo (Bertie Carvel). While Macduff (Corey Hawkins), a good family man, married to Lady Macduff (Moses Ingram), who becomes crushed that he abandons his family to support the murderer despot.

The British actor and theater director , in the mostly British cast, includes Kathryn Hunter,  who is superb as is the ensemble cast. Hunter stands out as the witches — all three of them, in addition to playing a later surprise fourth part.

Its timeless themes of how a corrupt pursuit of power can destroy lives, makes it relevant for modern times. Its wit and its well-executed telling of the Macbeth tragedy, makes it a great watch.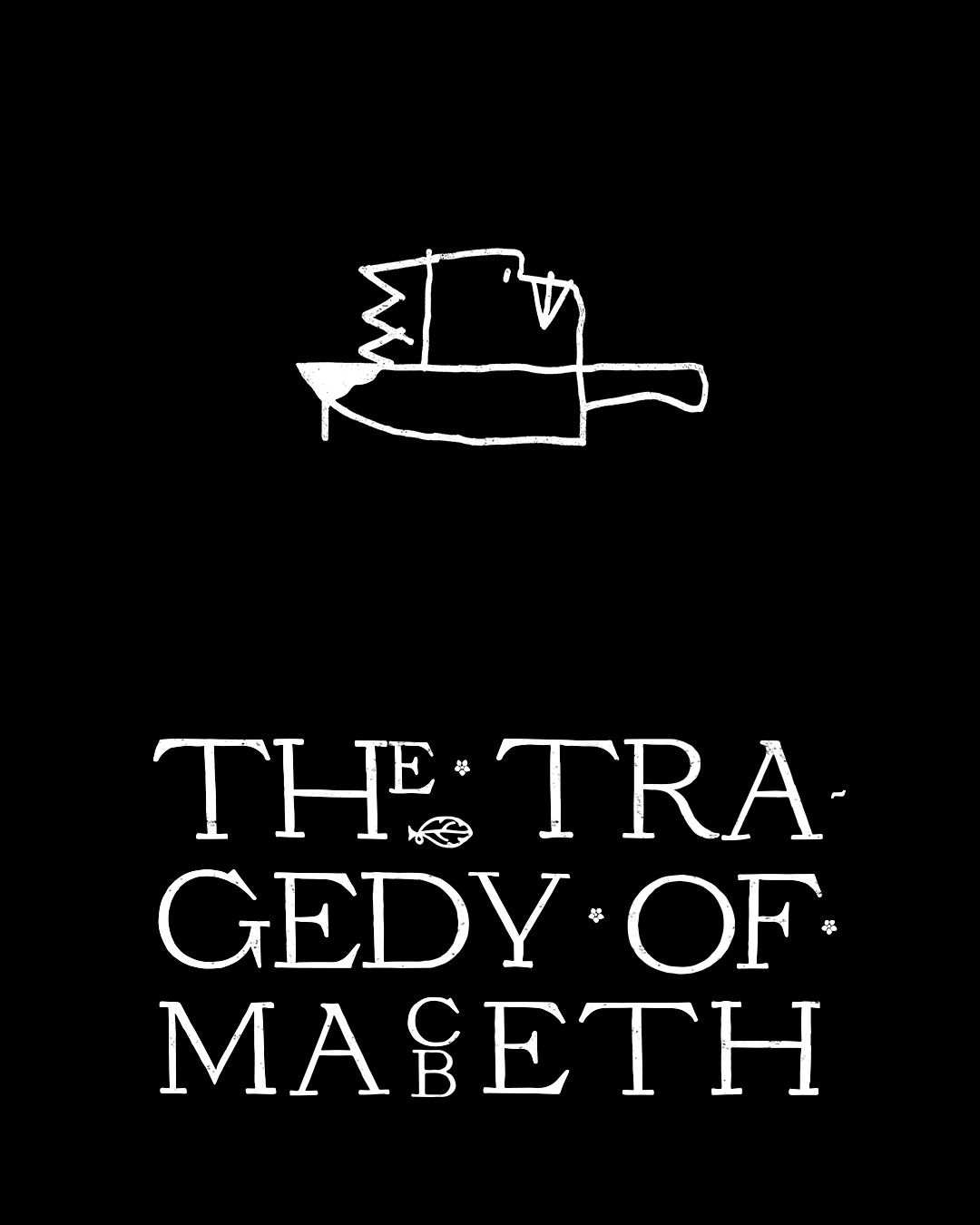 REVIEWED ON 10/1/2021 GRADE: A