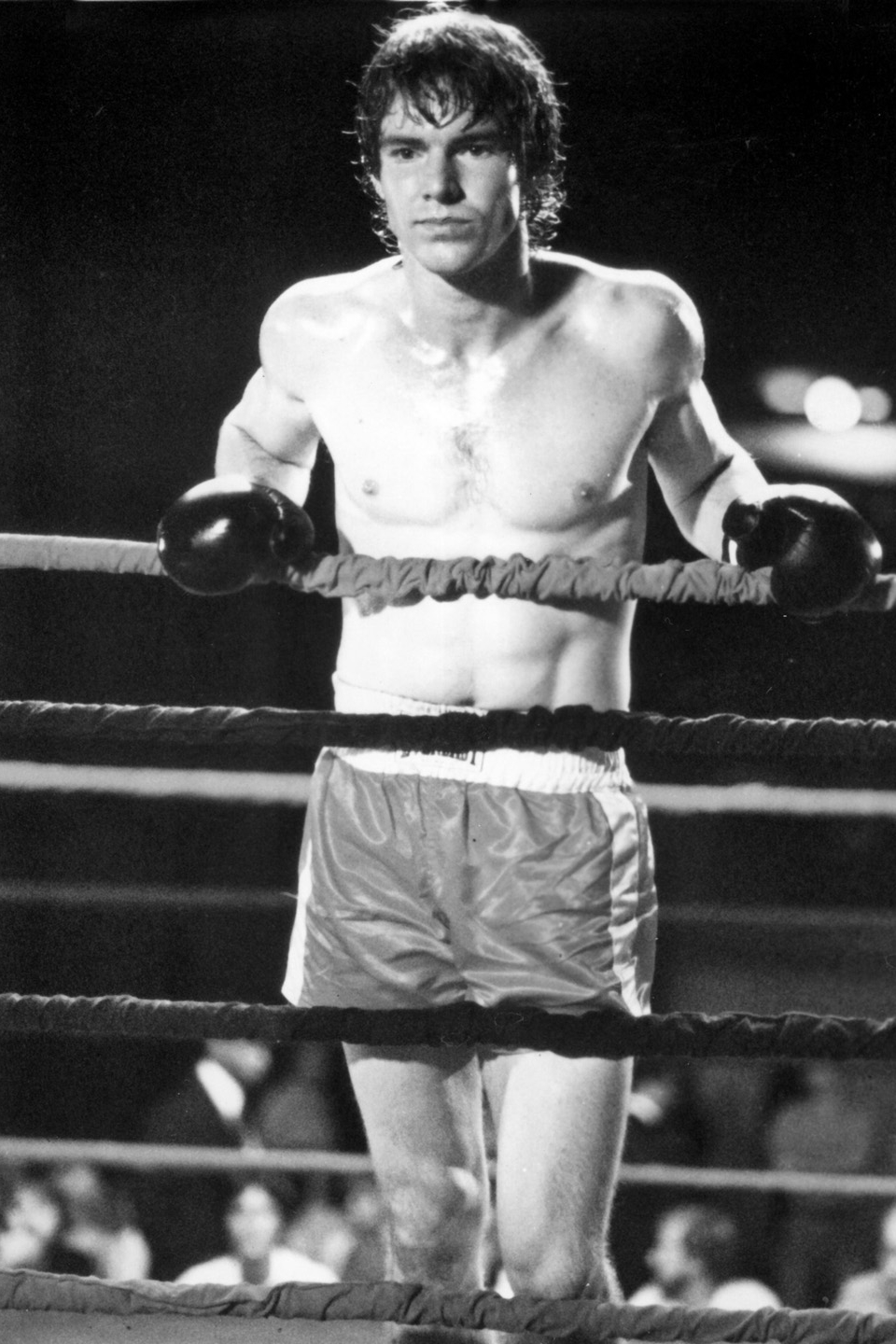 TOUGH ENOUGH
(director: Richard Fleischer; screenwriter: John Leone; cinematographer: James A. Contner; editor: Dann Cahn; music: Michael Lloyd/Steve Wax; cast: Dennis Quaid (Art Long), Carleen Watkins (Caroline Long), Stan Shaw (P.T. Coolidge), Pam Grier (Myra), Warren Oates (James Neese), Wilford Brimley (Bill Long), Bruce McGill (Tom Fallon), Fran Ryan (Gert Long), Christopher Norris (Christopher Long); Runtime: 107; MPAA Rating: PG; producers: William S. Gilmore/Michael Leone/Andrew D.T. Pfeffer; Anchor Bay (20th Century Fox Film); 1983)

"A not so tough Rocky type of sports drama."
Reviewed by Dennis Schwartz
A not so tough Rocky type of sports drama, set in the countrified South. It's adequately helmed by Richard Fleischer("The Clay Pigeon"/"Armored Car Robbery"/"The Narrow Margin"). The problem is the script by John Leone is not a contender for any championships, and the colorful characters and quirky dialogue are forced.
Hating his regular job and failing as a country singer, Dennis Quaid competes in a knockout boxing competition in Fort Worth, Texas, that's run by the shady promoter Warren Oates. After ring wins, he is competing in the finals in Detroit. At last the loser is a winner and can pay his bills and feed his child, though he now must deal not only with his discontented wife (Carleen Watkins) but also with the con artist rip off fight promoter.
The narrative is bleak and trite. It fails to go the distance before it loses in a TKO to dullness. It's watchable only because a few animated fight sequences liven things.
But any film that has Pam Grier in it, even in a tiny part, can't be all bad.
REVIEWED ON 10/9/2015 GRADE: C+