TINDER SWINDLER, THE
(director: Felicity Morris; cinematographer: Edgar Dubrovskiy; editor: Julian Hart; music: Jessica Jones; cast: Cecilie Fjellhøy (self), Pernilla Sjöholm  (self), Ayleen Charlotte  (self),  Kristoffer Kumar (self); Runtime: 114; MPAA Rating: NR; producers; Bernadette Higgins: Netflix; 2022-UK)
"The Tinder Swindler should be enough of a caveat to keep anyone who watches it off that site's dating app forever."
Reviewed by Dennis Schwartz

The directing debut of UK documentary producer Felicia Morris is an upsetting truth-based story of an Israeli con man (whose real name is Shimon Hayut, and is a convicted criminal, using the name Simon Leviev), who met various rich women on the dating app of Tinder and wooed them by pretending that he was the heir to a billion-dollar diamond-industry fortune and in the process robbing them.

The narrative will follow a few of the victimized women's firsthand accounts and the story twists. and how disgusting things become for the vics.

One of the vics was a 29-year-old Norwegian woman living in Oslo named Cecilie, who met the con man on Tinder in 2018. The handsome and charming man woos her in Oslo and then has her meet him for a brunch at a swank hotel in London he falsely claimed he owned. She fell in love with him and checked out his story on the internet which will verify his lies  After convincing her he's in danger, he takes out in her name huge loans and builds up a credit card debt that she has no way of repaying.

At the same time he was working on Cecilie, Simon met on the Tinder app the Swedish Pernilla Sjøholm and again worked a con scheme, even though she's not interested in him romantically. The con man takes her on a private jet from Stockholm to Amsterdam—taking her to a restaurant where the entire staff pretended to know him. He will get money from her by telling a phony story of needing money because his diamond empire is being threatened.

The intense story builds, as the well-produced doc features reenactment interviews from some of the vics and it reveals all the correspondences Simon made on Tinder with the vics. 
The blondes from Scandinavia finally expose him, as a Norwegian newspaper VG is asked by Cecilia to investigate and catches up to him. The con man was extradited to Israel in late 2019, where he was sentenced to 15 months for fraud, of which he served five. He's now a free man, after his slap on the wrist punishment for his dastardly crime spree.

The Tinder Swindler should be enough of a caveat to keep anyone who watches it off that site's dating app forever.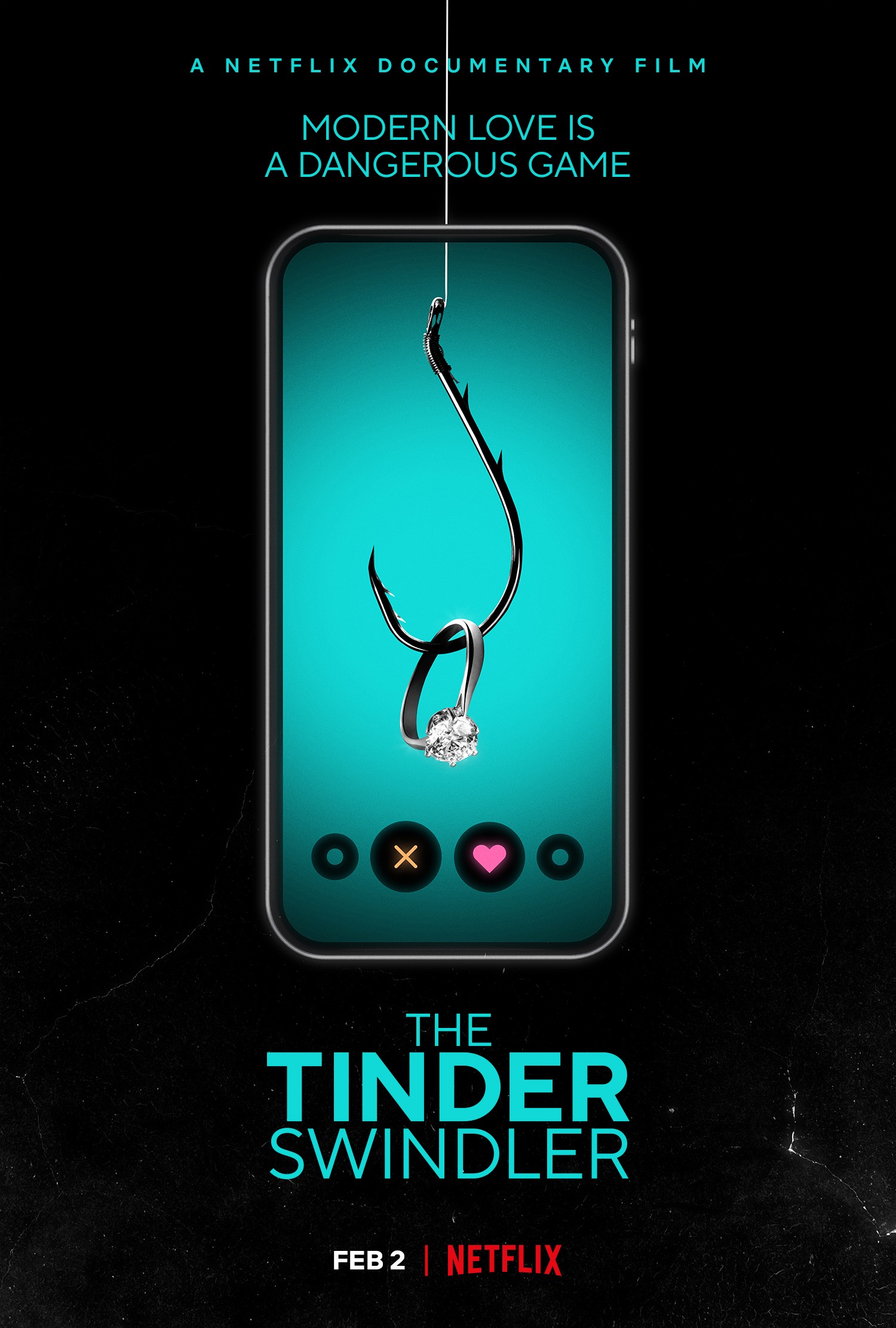 REVIEWED ON 2/19/2022 GRADE: B-