TANGO SHALOM
(director:Gabriel Bologna; screenwriter: Joseph Bologna/Jos & Claudio  Laniado; cinematographer: Massimo Zeri; editor:  Robert Meyer Burnett; music: Zizi Bologna/Zoi Tiganouria; cast:  Laine Kazan (Leah Zlotkin), Karina Smirnoff (Viviana Nieves), Renee Taylor (Deborah Yehuda), Judi Beecher (Raquel Yehuda), Moshe Yehuda (Jos Laniado), Marcie Fine (Marina Zlotkin), Joseph Bologna (Father Anthony); Runtime: 115; MPAA Rating: PG-13; producers; Jordi Caballero, Robert Meyer Burnett, Joel Zwick, Joseph Bologna,  Jos Laniado: Vision Films; 2021)
"The film is charming but slight."
Reviewed by Dennis Schwartz

Gabriel Bologna ("African Gothic"/"Boston Girls") directs a feel-good comical religious family drama on life among the Hasidics. The film is charming but slight, as written by Joseph Bologna, Jos & Claudio  Laniado.

The Rabbi Moshe Yehuda (Jos Laniado) is struggling to make ends meet, whose teaching hours have been cut at the Yeshiva he teaches at because it's going under. Thereby the Reb enters a televised Tango competition with a beautiful dance instructor named Viviana (Karina Smirnoff) to supplement his income.

This enterprise takes the Orthdox Jewish rabbi outside of his Crown Heights confines. Though his sect is insular, Moshe is a cultured and worldly man. But his religion does not permit him to touch another woman who is not his wife–which makes it hard for us to believe he can dance the tango with another woman.

While in Manhattan, the gifted dancer rabbi enters a Tango dance studio owned by Viviana. She's in need of a dance partner to win the big prize money in a Tango contest done on TV, and wants to win the money and show-up the dance partner who rejected her for another. Moshe, who is great dancer and could use the money for his family, eagerly becomes her partner despite the obstacles.

Believing God has chosen this path for him, and that he could do the job without breaking his religion's laws of touching, he confers with his spiritual leader, Rebbe Menahem (Bern Cohen), and receives guidance on how to navigate this tricky situation.

My problem was I never could get into the Reb's problems, and the absurd gimmicky way of overcoming the problem failed to move me or make me laugh or give me too much of a religious feeling or allow me to find it believable.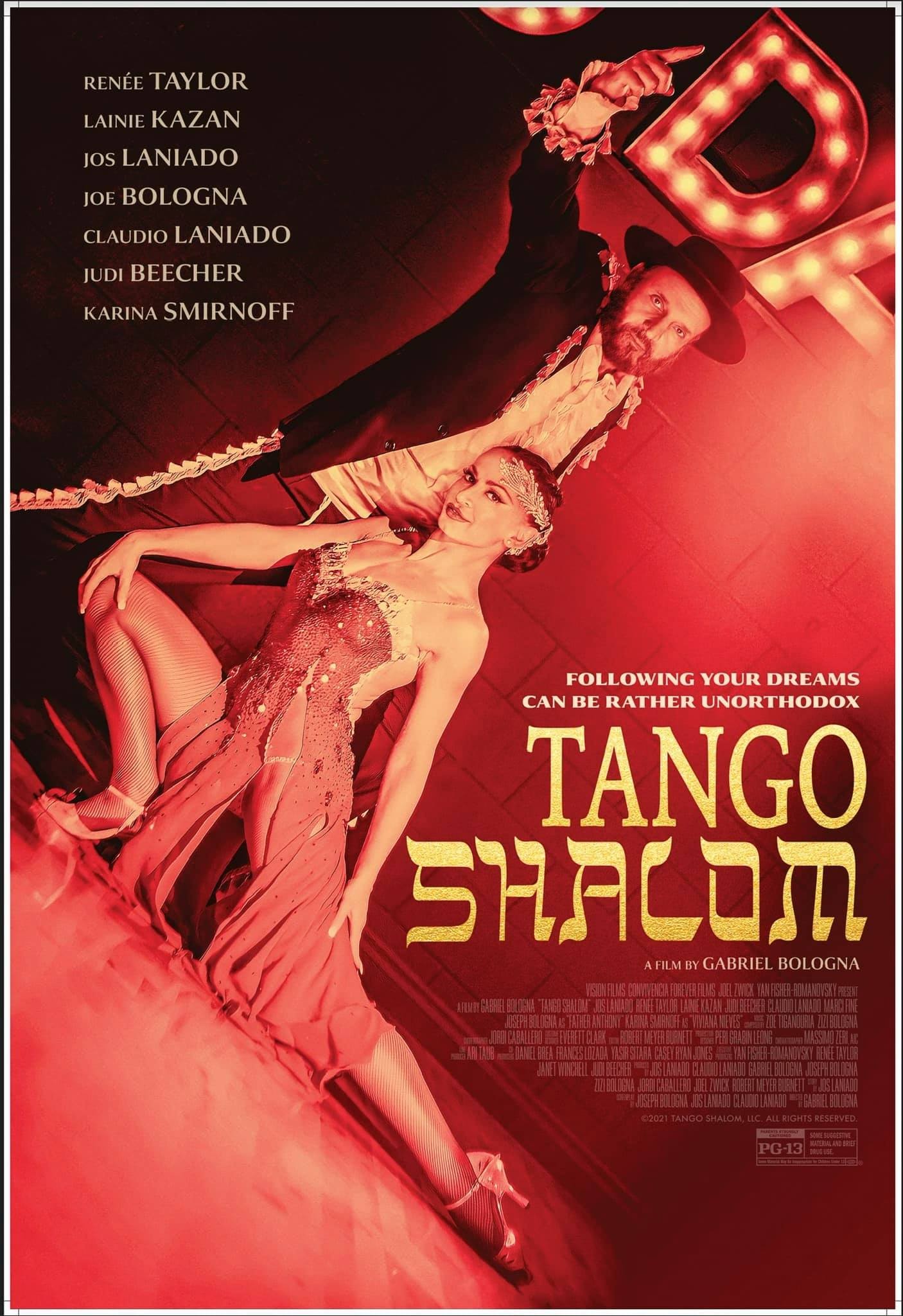 REVIEWED ON 10/8/2021 GRADE: C+