SUGAR DADDY
(director: Wendy Morgan; screenwriter: Kelly McCormack; cinematographer: Kristin Fieldhouse; editor: Christine Armstrong; music: Marie-Hélène Delorme; cast: Kelly McCormack (Darren), Colm Feore (Gordon), Nicholas Campbell (Jim), Amanda Brugel (Nancy), Aaron Ashmore (Angus), Hilary McCormack (Rae), Kaniehtiio Horn (Jenny), Ishan Davé (Peter), Noam Jenkins (Edward); Runtime: 99; MPAA Rating: NR; producer: Lauren Grant/Lori Lozinski/Kelly McCormack; A Blue Fox/Cirque Pictures; 2020-Canada)
"A notable debut feature by director Wendy Morgan."
Reviewed by Dennis Schwartz

A notable debut feature by director Wendy Morgan, a music video veteran, and by writer, co-producer and star Kelly McCormack. The drama tells a feisty story about a struggling musician who turns to a sugar baby dating site for financial reasons.

The wannabe 20-something unconventional musician (a songwriter), Darren (Kelly McCormack), living in a shared apartment in Toronto, gets fired from her catering job and is broke. While working several dead-end part-time jobs, she's left with no time for her music to grow. In a desperate move to get money, she enrolls in a sugar daddy paid-dating website. Thereby she goes on paid dates with sugar daddies, and the once timid girl has a revolting look at herself and the world she's chosen to live in, questioning her self-worth.

Veteran actor Colm Feore plays a sensitive businessman who figures out a way to help our damsel-in-distress heroine earn some bread and find time to creatively advance her music career.

It's not a judgmental film, but asks how women get into such binding situations in this patriarchal society.

Darren is stoic about her situation, giving a compelling performance that's sympathetic. She also sings. It's a tight film, one that delves deeply into the young musician's troubled psyche and makes us ponder her situation.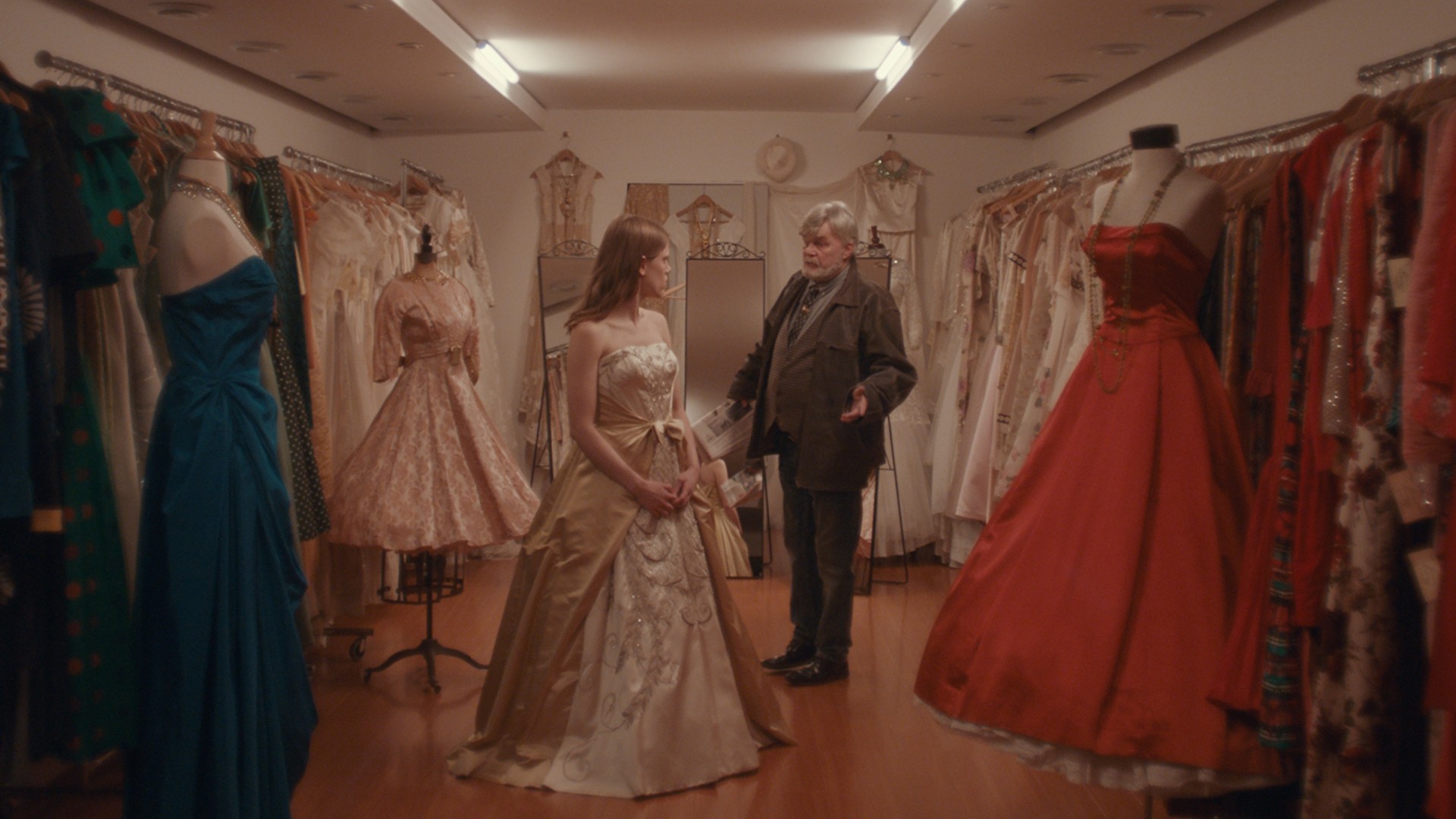 REVIEWED ON 4/17/2021 GRADE: B+