SUNDOWN
(director/writer: Michel Franco; cinematographer: Yves Cape; editor: Óscar Figueroa; cast: Tim Roth (Neil Bennett), Charlotte Gainsbourg (Alice Bennett), Samuel Bottomley (Colin), Albertine Kotting McMillan (Alexa), Iazua Larios (Bernice), Iazua Larios (Berenice), Jesús Godines (Jorge 'Campos' Saldaña), Henry Goodman (Richard); Runtime: 83; MPAA Rating: R; producers; Michel Franco, Eréndira Núñez Larios, Cristina Velasco; Bleecker Street/Common Grounds Pictures; 2021-Mexico-France-Sweden-in English & Spanish with English subtitles)
"Had no resolution and was too slight to toast it with a Dos Equis Azul." 
Reviewed by Dennis Schwartz

The prolific Mexican filmmaker Michel Franco("New Order"/"In Your Eyes") directs and writes this unfulfilling but arresting downbeat family drama.

London living Neil (Tim Roth) is staying at a posh resort while on vacation in sunny Acapulco, Mexico, with his sister Alice (Charlotte Gainsbourg) and her two teenage children (Samuel Bottomley and Albertine Kotting McMillan). When Alice gets a phone call that their mother has died, they go together to the airport to go back to London but Neil forgot his passport and returns to the hotel, after telling his family he'll take the next flight out. But he lies to them, and instead checks in to a seedy hotel. He then hangs out at the public beach with the local Mexican big-chested bodega owner Berenice (Iazua Larios).

The plot develops around what's going down with the mysterious man (Neil and his family are heirs to a UK meatpacking fortune) that made him stay in Mexico rather than go home to his mom's funeral. Well, it's hard getting answers, especially since the bloke ignores his sister's calls and remains mum.

Well, no straight answers are given. Hints are thrown out maybe something is wrong with his health, or he just doesn't give a shit, or it must be left as an enigma about a man who has lost interest in living or caring about others.

I usually enjoy a flaky Tim Roth bad guy performance (and did so again), but the film had no resolution and was too slight to toast it with a Dos Equis Azul.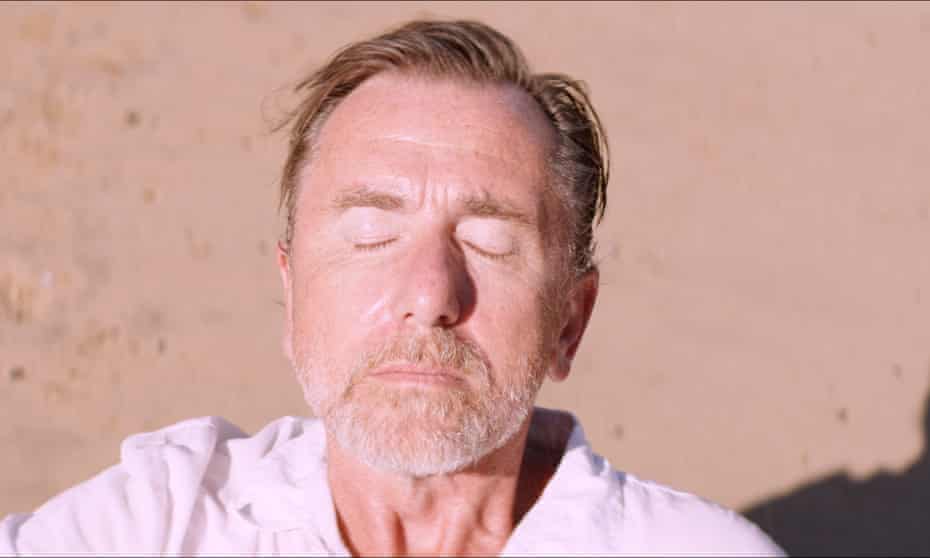 REVIEWED ON 2/16/2022 GRADE: B-