SQUARED LOVE EVERLASTING
(director: Filip Zylber; screenwriters: Natalia Matuszek, Wiktor Piatkowski; cast:  Mateusz Banasiuk (Enzo), Adrianna Chlebicka (Monika), Krzysztof Czeczot (Andrejz), Ina Sobala (Ewa), Tomasz Karoliak (Principal), Helena Mazur (Ania), Jakub Zayjac (Damian), Miroslaw Baka (Monika's Dad, Bayzli; Runtime: 102; MPAA Rating: TV-14; producers: Wiktor Piatkowski, Natalia Matuszek; Netflix; 2023-Poland-in Polish with English subtitles)(director: Filip Zylber; screenwriters: Natalia Matuszek, Wiktor Piatkowski; cast:  Mateusz Banasiuk (Enzo), Adrianna Chlebicka (Monika), Krzysztof Czeczot (Andrejz), Ina Sobala (Ewa), Tomasz Karoliak (Principal), Helena Mazur (Ania), Jakub Zayjac (Damian), Miroslaw Baka (Monika's Dad, Bayzli; Runtime: 102; MPAA Rating: TV-14; producers: Wiktor Piatkowski, Natalia Matuszek; Netflix; 2023-Poland-in Polish with English subtitles)
"It lacked depth, was hokey, forgettable and lackluster."
Reviewed by Dennis Schwartz

This is the third "Squared Love" film, a rom-com by Polish director Filip Zylber ("Heart Parade"/"Farewell to Maria"). It's scripted by Natalia Matuszek and Wiktor Piatkowski. It tells of the whirlwind romance of Monika (Adrianna Chlebicka) and Enzo (Mateusz Banasiuk), as it moves to a fairy-tale ending until everything changes because of an unexpected revelation.

I would think it was undemanding audiences that found the first two films entertaining, and for those viewers the third film shouldn't disappoint. Though I found it lacked depth, was hokey, forgettable and lackluster.

Monika is a teacher in Warsaw who secretly works a second job as a model, who when she becomes solely a teacher is about to be made the principal of her elementary school. Enzio is a hot-shot social media go-getter and a model. They live together and are about to tie the knot, but first there's a birth certificate problem Enzio must deal with that relates to his twin brother Andrejz (Krzysztof Czeczot). This means a visit to the family priest, his Uncle Wiktor. The priest wants Enzio to clear up matters with his ex-girlfriend, Ewa (Ina Sobala), before he approves the marriage to Monika. We thereby learn Ewa was hiding something from Monika and Enzio, which puts a damper on the lovebirds' marriage plans. We also find out Monika is pregnant, only to find out a little later she's not.

The couple get together and try to work things out so they can marry despite Enzio fathering a child with Ewa.

I'm glad I didn't see the other two films, as this one was enough of a turn-off. It boggles-the-mind that a trilogy was made when one version would have sufficed.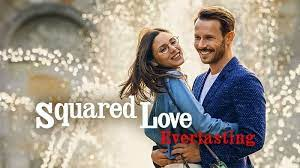 REVIEWED ON 9/3/2023  GRADE: C