SPEAK NO EVIL (Gæsterne)
(director/writer: Christian Tafdrup; screenwriter: Mads Tafdrup; cinematographer: Erik Molberg Hansen; editor: Nicolaj Monberg; music:Sune 'Køter' Kølster; cast: Morten Burian (Bjørn), Sidsel Siem Koch (Louise), Fedja van Huêt (Patrick), Karina Smulders (Karin), Liva Forsberg (Agnes), Marius Damslev (Abel), Hichem Yacoubi (Muhajid); Runtime: 97; MPAA Rating: NR; producer;Jacob Jarek: Profile Pictures/Shudder; 2022-Denmark/Netherlands-Danish, Dutch, English, with English subtitles if necessary)
"Viewing the film is as disagreeable as is its distressing story."
Reviewed by Dennis Schwartz

An unpleasant psychological thriller, that's too clever for its own good, as it asks us to suspend belief over its shocking conclusion. The Danish actor Christian Tafdrup ("A Horrible Woman"/"Parents") directs and co-writes it with his brother Mads.

While on a summer holiday in Tuscany, a Danish family–Bjørn (Morten Burian), his wife Louise (Sidsel Siem Koch), and their daughter Agnes (Liva Forsberg)–get friendly with another tourist family, the Dutch couple Karin (Karina Smulders) and Patrick (Fedja van Huêt), and their creepy son Abel (Marius Damslev). A few months after being home, Patrick and Karin send the family an invitation to visit them in their secluded Dutch country home. Needing a respite, Louise and Bjørn accept.

Things start off well, but soon it grows increasingly uneasy as the families argue over things such as parenting to public displays of affection. Constantly arguing over matters of inappropriate behavior turn the holiday into a nightmare. 

Viewing the film is as disagreeable as is its distressing story. Also, the shocking ending seems manipulatively conceived and failed to convince me that this is the way real people would act if faced with the same situation,

When it's obvious the two families can't be together and Bjørn's family leaves by car in a haste, I found it hard to believe they would soon return for an insignificant thing left behind and then submit to the abuse that followed. That people have different ideas on what's right or wrong is true, but there are certain things that are always either right or wrong.

It premiered at the Sundance Film Festival.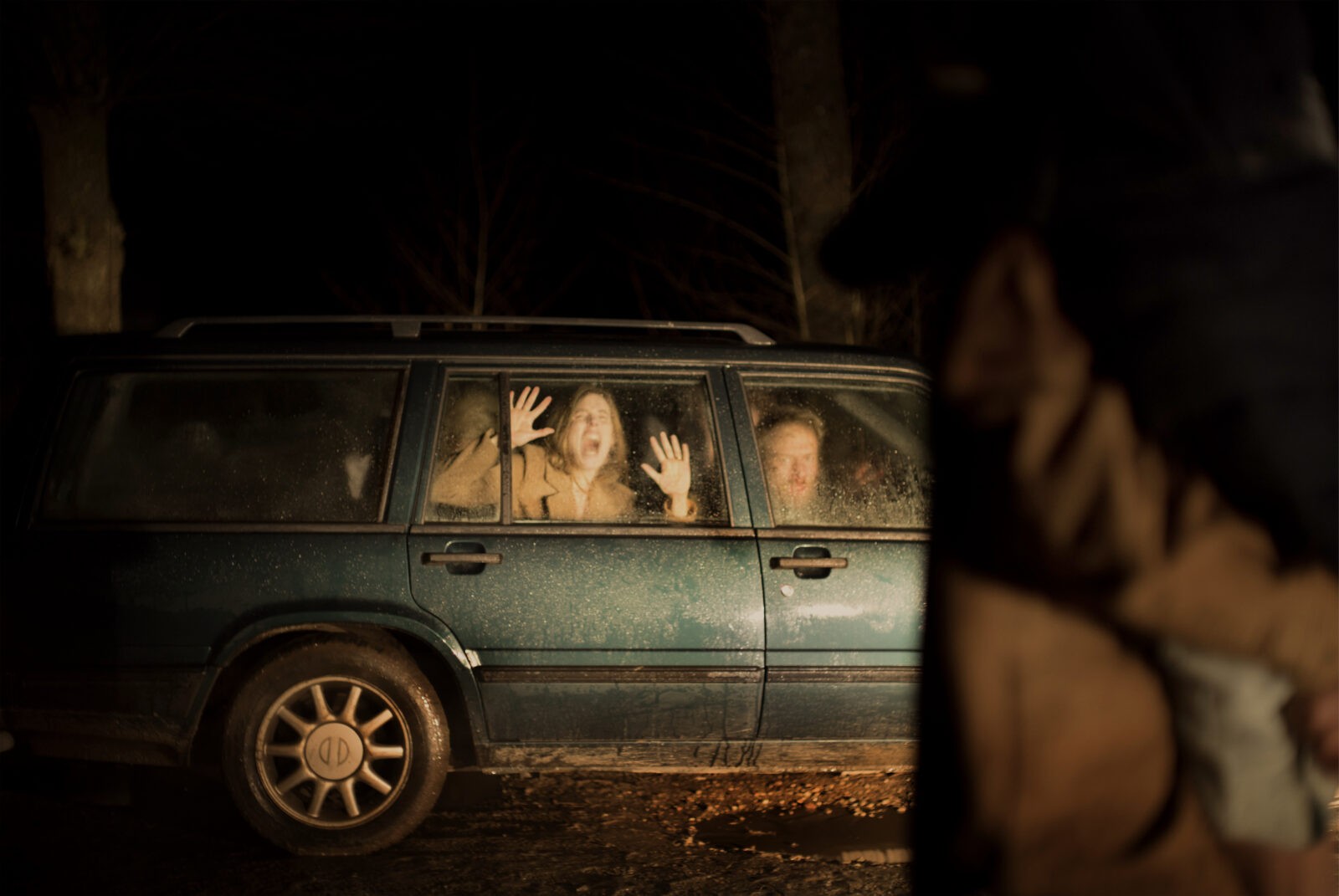 REVIEWED ON 2/8/2022  GRADE: C +