SOUND OF NOISE
(director/writer: Ola Simonsson/Johannes Stjärne Nilsson; screenwriters: story by Simonsson, Nilsson and Jim Birmant; cinematographer: Charlotta Tengroth; editors: Andreas Jonsson Hay/Stefan Sundlöf/Ola Simonsson/Johannes Stjärne Nilsson; music: Fred Avril/ Magnus Börjeson/Six Drummers; cast: Bengt Braskered (Amadeus Warnebring), Sanna Persson (Sanna), Magnus Börjeson (Magnus), Johannes Björk (Johannes), Marcus Haraldson Boij (Marcus), Ralph Carlsson (Hagman), Peter Schildt (Police Chief), Pelle Ohlund (Sanchez), Paula McManus (Colette), Fredril Myhr (Myron), Sven Ahlström (Oscar Warnebring), Anders Vestergard (Anders); Runtime: 102; MPAA Rating: R; producers; Christophe Audeguis/Jim Birmant/ Olivier Guerpillon/Guy Pechard: Nordisk Film/Magnolia Pictures; 2010-Sweden/France-in Swedish with English subtitles)
"If you're into being entertained by something weird, this inane and incoherent pic gives you weird."
Reviewed by Dennis Schwartz

Billed as the first musical cop movie. It's in part all of the following genres: a quirky comedy, an existential mystery and a different kind of musical. The Swedish co-directors and writers Ola Simonsson and Johannes Stjärne Nilsson are best known for their collaboration on Music for One Apartment and Six Drummers. "Sound" is based on the story by Simonsson, Nilsson and Jim Birmant, and tells of misfit hippies who disturb the peace with their grating music and a cop who is obsessed with stopping them.

Amadeus Warnebring (Bengt Nilsson) might be a tone-deaf cop, but comes from a family of musical geniuses. Sanna (Sanna Persson) is an avant-garde musical street theater artist whose thing is playing music with peculiar sounds.

Sanna uses her van as a musical instrument with her hippie partner Magnus (Magnus Börjeson) playing drums in the back. While fleeing the scene of an incident, the pair leave their van behind. Amadeus investigates the ticking in the van, as the other cops think it's a bomb. Instead it turns out to be a metronome, something the cop is familiar with because of his musical family.

Meanwhile the cop can't relate to his gifted musical brother, but the cops on the force respect him for his success in solving cases. The cops stay clear of Amadeus's obsession of dealing with Sanna or his hatred of music. As for Sanna, she was given the boot from the music academy because of her love for unconventional musical instruments. Sanna and Magnus enlist four others to become a rowdy six-man band. The four editions get off more on the loud music being a public nuisance than in enjoying it as beautiful music as she and Magnus do.

In one of their crimes, the gang robs a bank and end up shredding the stolen money because they like the sound the shredder makes better than keeping the money.

It's an imaginative offbeat film, that can't be labeled. The band creates havoc in society through their unwanted musical offerings and while in costume and masks committing various crimes. All the capers are well-choreographed, while the musical interludes give off different reactions from each incident. The cop only wishes for a world of silence, while Sanna lives for the thrills the strange musical noise gives her from things played on that are not considered musical instruments.

If you're into being entertained by something weird, this inane and incoherent pic gives you weird.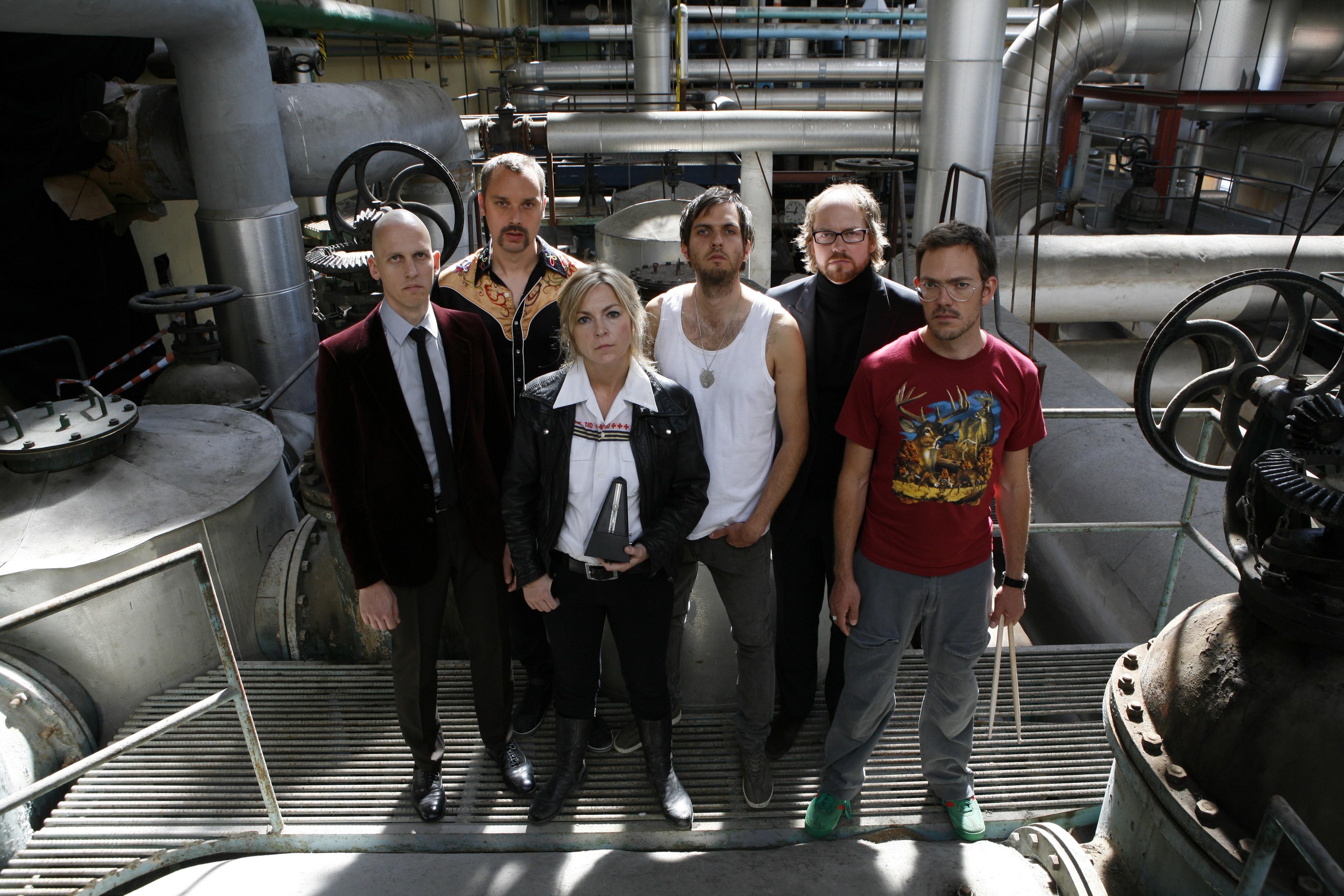 REVIEWED ON 7/13/2021 GRADE: B-