SHADOW IN THE CLOUD
(director/writer: Roseanne Liang; screenwriter: Max Landis; cinematographer: Kit Fraser; editor: Tom Eagles; music: Mahuia Bridgman-Cooper; cast: Chloë Grace Moretz (Maude Garret), Nick Robinson (Stu Beckell), Beulah Koale (Anton Williams), Callan Mulvey (John Reeves), Taylor John Smith (Walter Quaid), Benect Wall (Tommy Dorn), Byron Coll (Terrence Taggart), Joe Witkowski (Bradley Finch); Runtime: 83; MPAA Rating: R; producers: Fred Berger, Tom Hern, Brian Kavanaugh-Jones, Kelly McCormick; Vertical Entertainment; 2020-New Zealand/USA)
"What is implausible and shouldn't have worked, nevertheless works just fine."
Reviewed by Dennis Schwartz
The Kiwi director Roseanne Liang ("Banana in a Nutshell"/"My Wedding and Other Secrets") directs a fun but messy WWII low-budget B-movie, which is an inventive and bold film I found enjoyable despite its silliness. It's co-written by Liang and Max Landis (son of John). Max has been accused of sexual misconduct and Liang felt compelled to remove most of his script, and she re-writes it to reflect the screenplay's feminist point of view.

In 1943, at Auckland Air Force Base, Maude Garrett (Chloë Grace Moretz), a female Flight Officer, a member of a women's auxiliary, checks into the all-male B-17 Bomber Flying Fortress transport, with a crew of six, whose flustered Captain Reeves (Callan Mulvey) looks over her assignment orders and grumpily assigns her to the unsafe spot on the Sperry turret on the plane's underbelly, where the gunner usually sits. The space is too small for both her and her cargo (a gremlin), the only friendly airmen aboard, Taylor John Smith (Walter Quaid), offers to watch her leather satchel and to keep it safe. The others just continue to lewdly mock her, which she can clearly hear on the radio transmission left open at the turret.

The Bomber is on a top secret mission to Samoa, and Maude is to deliver her package there.

The men mock her when she says she sees the shape of a large animal on the underside of a wing, and because they can't see it they become even more lewd. But Maude finds that the monster is real, it's a bat-like, man-sized thing, that's destroying the plane's parts.

The outrageous set piece that follows reveals the monster in action. What is implausible and shouldn't have worked, nevertheless works just fine. The film becomes non-stop action and runs like a Looney Tunes cartoon for the rest of the narrative, with the insulting men unaware that Maude shot down a Jap fighter plane tailing them.

In an ingenuous way Liang mashes up a famous "Twilight Zone" episode, "Nightmare at 20,000 Feet, "with cartoons and a Spielberg shot "Amazing Stories" episode about a trapped "Sperry" gunner on a B-17.

I couldn't believe I laughed so loud. If there was one film I found good for your well-being during the pandemic, it was this over-the-top pic.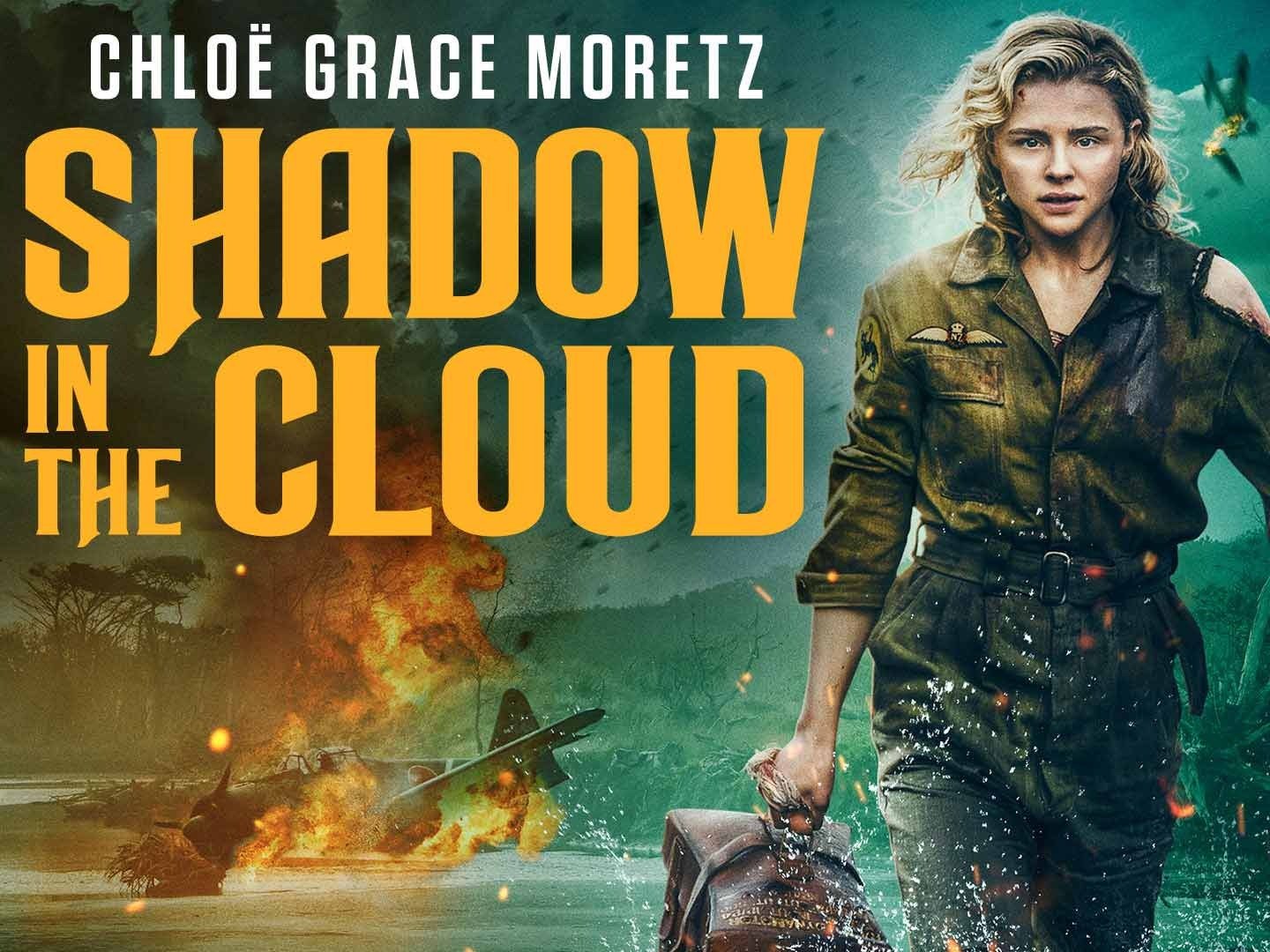 REVIEWED ON 1/7/2021 GRADE: B+