SCOUT, THE
(director: Michael Ritchie; screenwriter: based on an article by Roger Angell/Andrew Bergman/Albert Brooks/Monica Johnson; cinematographer: Laszlo Kovacs; editors: Pembroke J. Herring/Don Zimmrman; music: Bill Conti; cast: Albert Brooks (Al Percolo), Brendan Fraser (Steve Nebraska), Dianne Wiest (Dr. H. Aaron), George Steinbrenner (Himself), Michael Rappaport (Tommy Lacy),  Lane Smith (Ron Wilson); Runtime: 101; MPAA Rating: NR; producers: Albert S. Ruddy/Andre Morgan; Twentieth Century Fox; 2023)
"Strikes out as drama, but has a good eye for comedy."
Reviewed by Dennis Schwartz

Michael Ritchie ("The Golden Child"/"The Island") directs this baseball pic that strikes out as drama, but has a good eye for comedy. It's based on an article by Roger Angell and scripted by Andrew Bergman, Albert Brooks and Monica Johnson.

Al Percolo (Albert Brooks) is a struggling scout for the New York Yankees, who discovers a great prospect. But the prospect is too frightened to pitch during a game when there's people in the stands. When he pukes on the mound, the Yankee GM, Ron Wilson (Lane Smith), has no patience with the scout and sends him as punishment on an uninviting assignment to the bush towns in Mexico.

While in a remote part of Mexico, Al discovers a pitcher, Steve Nebraska (Brendan Fraser), who throws with control a  fast ball at over a 100 miles an hour and as a batter hits home runs at a better pace than either Babe Ruth or Aaron Judge.

But the Yankees fire the scout. Thereby Al signs him as a free agent and brings him to New York, where he tries out in front of the Yankee brass and its volatile owner George Steinbrenner, at Yankee Stadium. They are so impressed they sign him to a big contract worth millions.

But this prospect is even more screwed up than Al's other discovery, as he can't even remember how he got to Mexico. To save the kid's life and baseball career, he becomes a patient of the shrink Dr. Aaron (Dianne Wiest). He also moves into Al's city apartment, and Al becomes a father-figure to him.

The sports tale turns dark and over-dramatic at this point, and loses its earlier comical edge.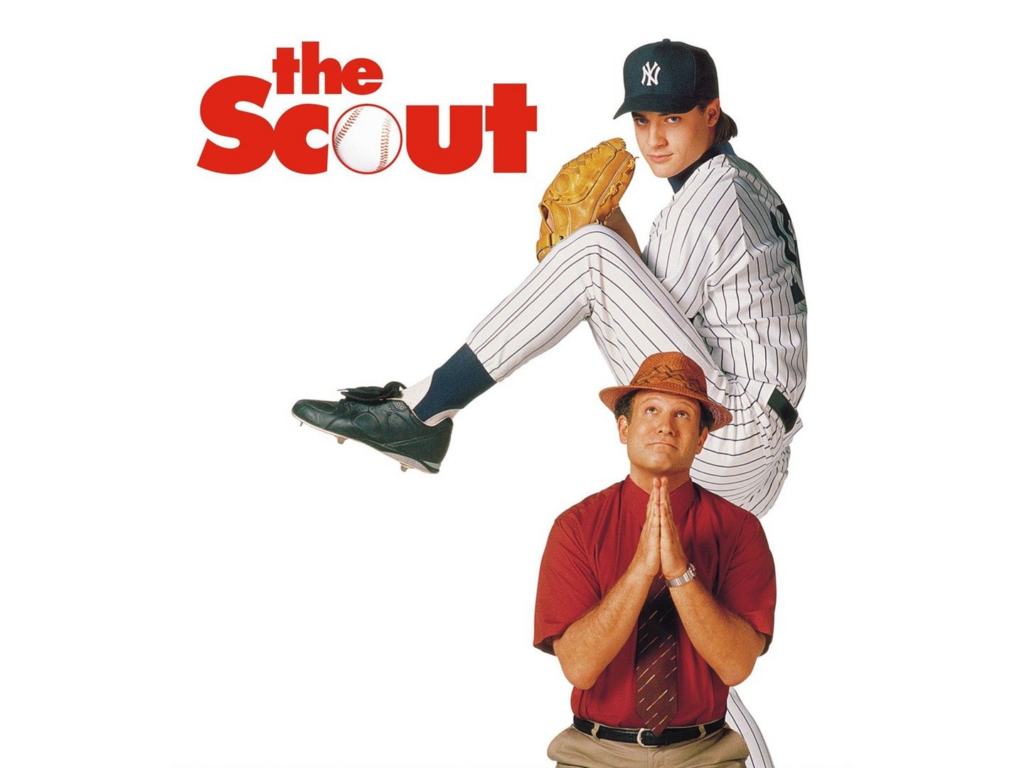 REVIEWED ON 3/18/2023  GRADE: B-