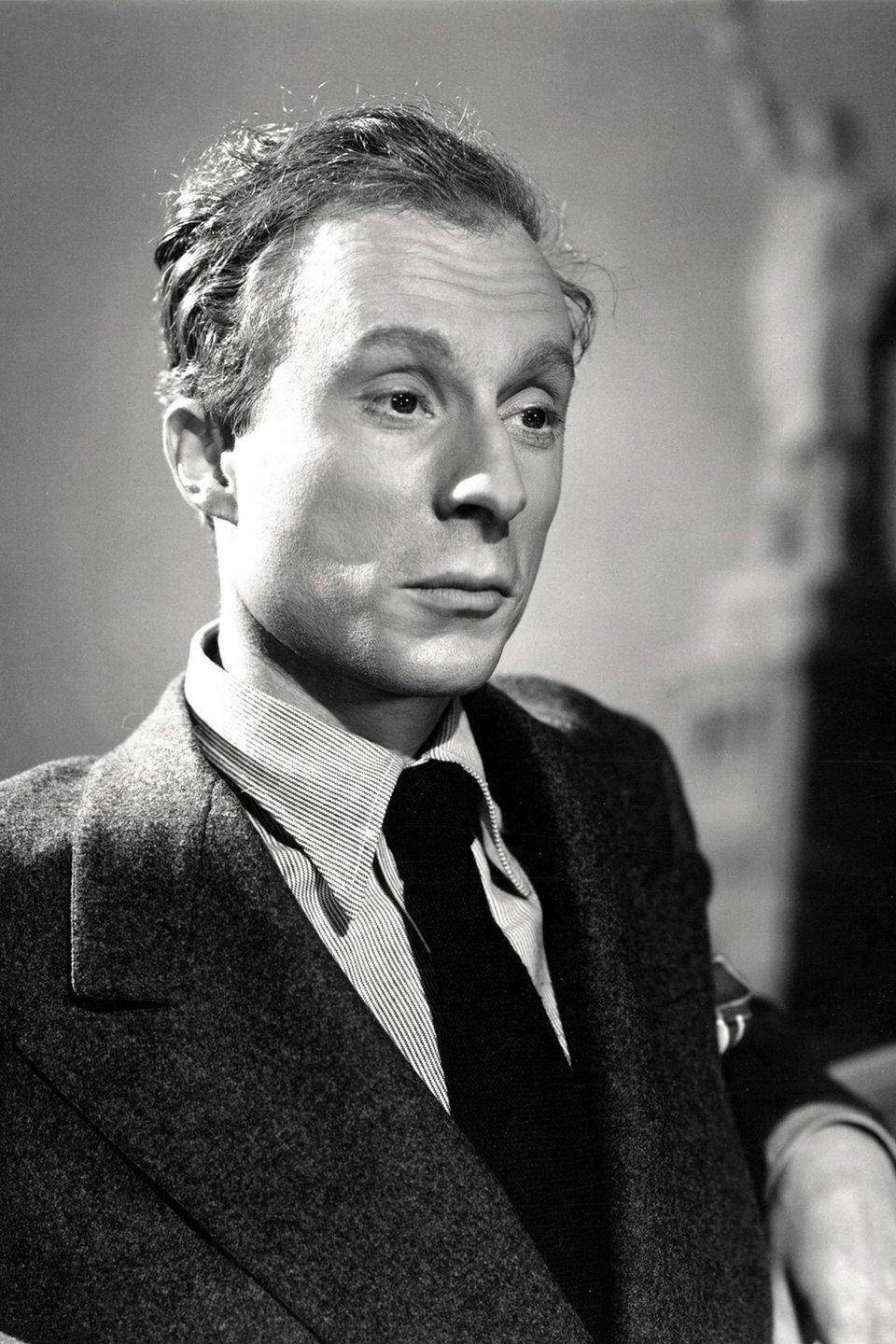 SABOTEUR
(director: Alfred Hitchcock; screenwriters: Joan Harrison/Dorothy Parker/Peter Viertel; cinematographer: Joseph A. Valentine; editor: Otto Ludwig; cast: Robert Cummings (Barry Kane), Priscilla Lane (Patricia Martin ("Pat")), Norman Lloyd (Frank Fry), Otto Kruger (Charles Tobin), Alma Kruger (Mrs. Henrietta Van Sutton), Alfred Hitchcock (Deaf Man Outside Drug Store), Alan Baxter (Mr. Freeman), Vaughan Glaser (Phillip Martin), Ian Wolfe (Robert, Butler), Pedro de Cordoba (Bones), Murray Alper (Truck Driver), Belle Mitchell (Adele, Maid), Clem Bevans (Neilson); Runtime: 108; Universal; 1942)
"A solid action thriller directed by Alfred Hitchcock, but it has many plot flaws and suffers from poor pacing."
Reviewed by Dennis Schwartz
A solid action thriller directed by Alfred Hitchcock, but it has many plot flaws and suffers from poor pacing. It can best be perceived as a precursor to Hitchcock's much improved other 'framed innocent man pic,' North by Northwest. Saboteur is still a solid work, but its excitement comes by way of some odd scenes: the innocent man on the run getting a truck ride from a traveling caravan of circus freaks; when Robert Cummings and Priscilla Lane are trapped in a Park Avenue charity ball and try various means of escaping; at a shootout in Radio City Music Hall; and, in the battle between the hero and the sleazy Nazi agent atop the Statue of Liberty.
The wartime film begins with Barry Kane (Cummings) working at a Los Angeles aircraft plant and becoming the framed victim of a saboteur, Frank Fry (Norman Lloyd). During a fire, Fry hands Kane a fire extinguisher with chemicals that sets the factory ablaze and kills Kane's best friend. The cops have no record of Fry working at the plant and blame Kane for the plant's destruction. He decides to go on the run to get the Nazi spy ring before they do any more damage, figuring it would take the cops too long to figure out he's innocent.
Barry remembers seeing an envelope Fry dropped addressed to a Deep Springs Ranch, and hitches a ride there with a friendly trucker (Murray Alper). At the ranch he meets the suave Nazi spy ring boss Charles Tobin (Otto Kruger), who is above-suspicion and respected in his small-town for his wealth and generosity. Tobin calls the cops and has Barry arrested but he escapes while still handcuffed, coming to the remote home of a wise blind man Phillip Martin (Vaughan Glaser). Phillip can sense that Barry is an innocent and when his attractive blonde niece, Pat Martin (Lane), a recognized billboard model arrives from NYC, he tells her to take him to a blacksmith to get the cuffs off.
Pat is repelled by what she thinks Barry did and tries to take him to the police station instead, but he thwarts her efforts and tries to tell her he must get to Soda City — a place he noticed on a telegram Fry sent to Tobin. She is now not sure if he's guilty, but only goes with him when he threatens to abandon her to the snakes on the isolated desert road. Luckily, while on the deserted road, they come across a circus caravan and are allowed to stay, as the circus freaks vote narrowly in favor of not turning him over to the cops (Perhaps saying one can usually count on freaks over normals!).
They find Soda City to be a ghost town but soon two Nazi agents show their faces, the old prospectorwho is nowthe one storing materials for the Nazi ring, Neilson (Clem Bevans), and the Nazi agent from New York, Freeman (Baxter). Barry rides back to New York with Freeman while Pat goes to the local sheriff, but finds out that he works for Tobin and turns her over to him. When Barry arrives in NYC, he is taken to the luxurious townhouse of philanthropist Henrietta Van Sutton (Alma Kruger), who is throwing a charity ball. Tobin appears and mentions that he and Pat are their prisoners, and if he tried to say anything to the guests they wouldn't believe a word. The film looks a lot like "The 39 Steps" at this point as Barry tries to tell Sutton's unsuspecting upper-class guests that this is a house harboring Nazi spies, but no one believes him.
Barry somehow escapes from the townhouse and gets to the Brooklyn Navy Yard to prevent the next act of sabotage. He also meets with the police to clear his name, as Pat tails Fry to the Statue of Liberty. The film draws to an action conclusion, with Barry and Fry mixing it up on the country's landmark Statue. Barry and Pat have in the meantime fallen in love.
The film can be forgiven for its many patriotic speeches extolling the virtues of America, since there was a war taking place. But it can't be forgiven for how shoddy the story line was and how you can just about challenge every scene as fake. When the Nazi ring gets Cummings in NYC there's no way they would handle him so casually, as they didn't even tie him up. When Cummings is taken to NYC by Baxter a call would have been placed to Kruger exposing him, which for some unexplained reason wasn't done. It also seemed hard to believe that a blind man and a truck driver would help a fugitive escape without knowing anything about the situation. The other major flaw was that Cummings and Lane were much too bland to give this story personality. Hitch's first choices of Gary Cooper and Barbara Stanwyck would have made the film that much more biting.
REVIEWED ON 4/9/2001 GRADE: B