ROOK
(director/writer: Stephen Morgan; screenwriter: Isaac Walsh; cinematographer: Mauricio Vega; editor: Stephen Morgan; music: Hal Aqua and the Lost Tribe; cast: Zack Rush(Ben), Sarah Johanna Jewell (Annie), Bobby Lee Black (David), Lew Temple (Bill), Heath C. Heine (Charlie), Tom Borillo (Mr. Leonard), Jordan Leigh (James the Minnow), Omid Harrison (Kyle), Ben Hilzer ( Paul No Balls), Zachary Andrews (Wyatt McCloud), C. Matt Burns (Jesse McCloud); Runtime: 70; MPAA Rating: NR; producers; Steve Kitzman/Stephen Morgan: Studiotown; 2020)
"Surprisingly watchable comical crime drama."
Reviewed by Dennis Schwartz

First time feature film director Stephen Morgan directs and co-writes with Isaac Walsh this surprisingly watchable comical crime drama. It's a fun film, even if it has its drawbacks such as a weak ending. The low-budget indie gives us a zany heist story most likely fit for the viewer who is not afraid of taking chances on seeing films that are not popular, or it might appeal to frat boys or stoners.

The fuck-up 26-year-old petty criminal Ben (Zack Rush) is planning a get rich quick scheme in his gold-mining hometown of Cripple Creek, Colorado, that involves a heist of gold. Ben involves his bar owner (a failing establishment) estranged sister Annie (Sarah Johanna Jewell) and her gruff protective friend David (Bobby Lee Black). The heist is planned by the gangster boss coming to town for the heist from back east, Mr. Leonard (Tom Borillo), and Ben's wild and crazy pal Kyle (Omid Harrison) teams with Ben.

Trouble brews when things fail to go as planned and the swindled gold-mining redneck McCloud brothers (Zachary Andrews & C. Matt Burns) go after the swindlers (Ben, his sister and pals).

When Mr. Leonard asks Ben if he's Jewish, he says no even if he is. But that's the wrong answer, as Mr. Leonard only works with Jews and lets it be known.

The fast-talking Ben narrates while looking straight at the camera. As the lead he gives a deliciously goofball performance. The klezmer fusion music background ditty songs (from Hal Aqua and the Lost Tribe) are a good listen. They were my favorite part of the film (with ditties such as "Don't let your big boots bring you down"). And, at a fast moving brief 70 minutes, Rook is short enough to hold our attention (it was enlarged from a short film in 2015).

It's on YouTube for free and is worth a look for those who can go with such craziness.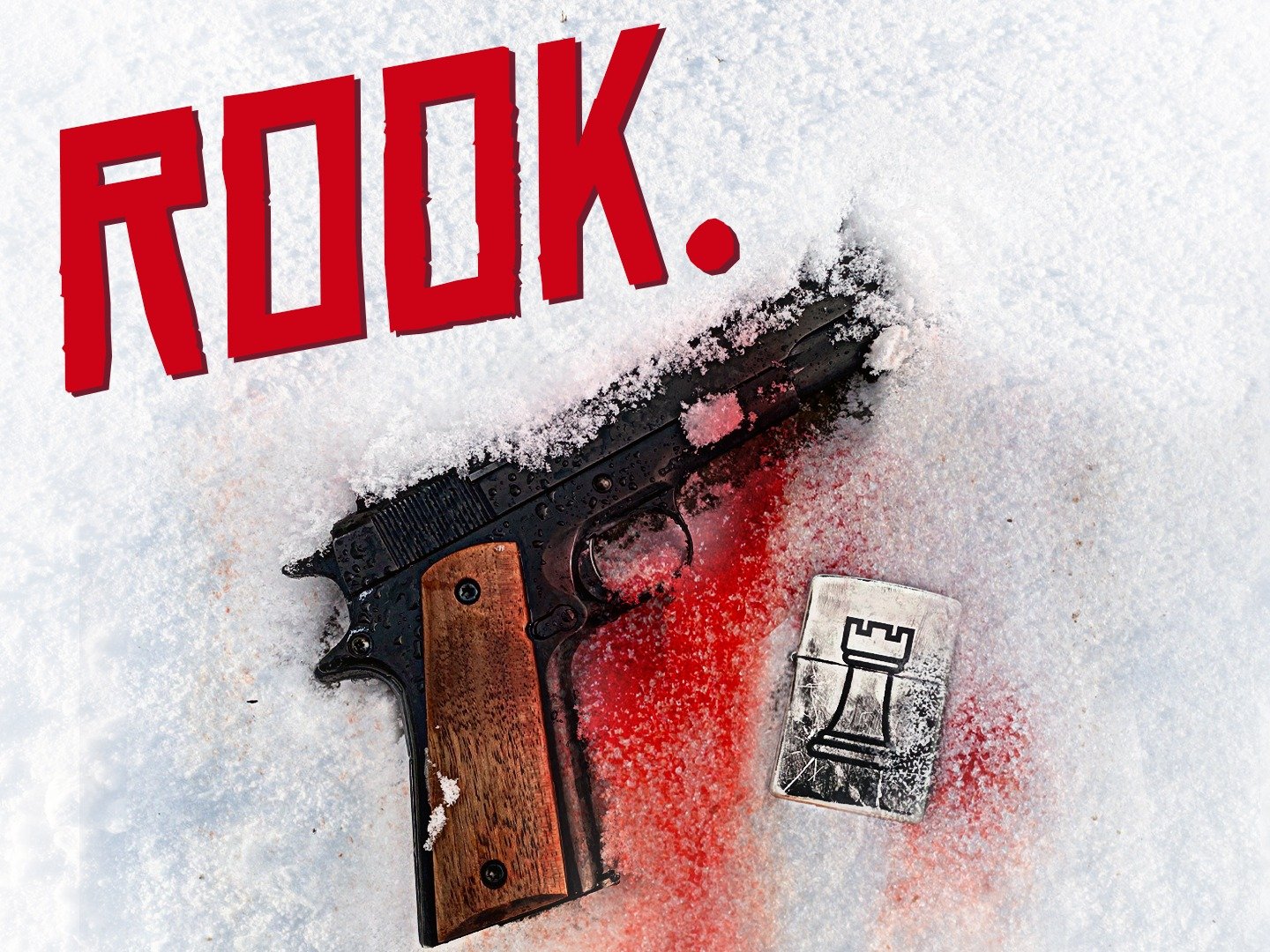 REVIEWED ON 3/25/2022 GRADE: B