ROGUE AGENT
(director/writer: Adam Patterson/Declan Lawn; screenwriters: Michael Bronner/based on the article "Chasing Agent Freegard" by Michael Bronner; cinematographer: Larry Smith; editor: Mags Arnold; music: Hannah Peel; cast: Rob Malone (Ian Preston), Matthew Douglas (Matty), James Norton (Robert Freegart), Gemma Arterton (Alice Archer), Freya Mavor (Mae Hansen), Marisa Abela (Sophie Jones), Shazat Latif (Sonny Chandra), Sarah Goldberg (Jenny Jackson); Runtime: 116; MPAA Rating: NR; producers:  Kitty Kalesky/James Norton/Robert Taylor/Michael Bronner/Gina Carter/Herbert L Kloiber; IFC Films; 2022-UK/USA/Germany)
"The dramatization is not worth watching."
Reviewed by Dennis Schwartz

Co-directors and writers Adam Patterson/Declan Lawn loosely base this true story on the article "Chasing Agent Freegard" by Michael Bronner, who co-wrote with them the screenplay. The Rogue Agent is the Brit conman Robert Freegart (James Norton), a weasel, if there ever was one.

Robert talks a trio of college students into assisting him in a covert government assignment. Nine years later we observe the British charmer as he courts Alice (Gemma Arterton), a headstrong lawyer who falls for Robert once he tells her he's an MI5 agent working undercover against the IRA.

The pic outlines his bad deeds, which include kidnappings, enslavements, swindles, and mental and physical abuses to his vics. The film offers a brief summation of his tactics to his victims, but does not delve into a narrative that deconstructs the mind of such a cruel man. The focus shifts to one of his later victims and how she turns things around by conning the con man.

When realizing she's been had, Alice turns the table on him and leads a law enforcement team to arrange for his undoing.

The poorly made film alters the facts and the dramatization is not worth watching. It changes how things really happened and the full dark side of the story is not told.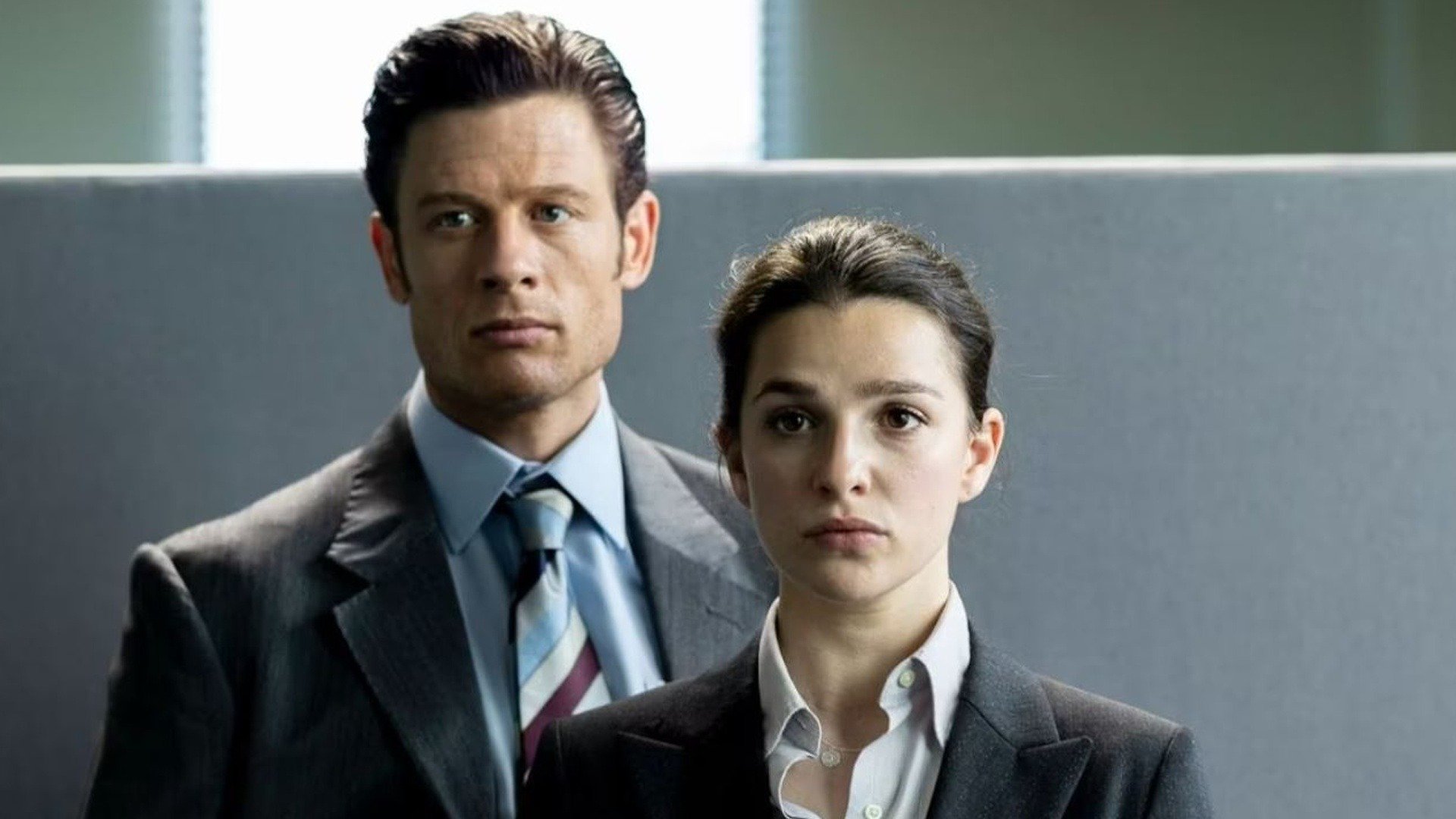 REVIEWED ON 8/16/2022 GRADE: C