RIVER WILD
(director/writer: Ben Katai; screenwriter: Mike Le; cinematographer: Gevorg Gey Juguryan; editor: Ben Callahan; music: Tristan Clopet; cast: Leighton Meester (Dr. Joey Reese), Adam Brody (Trevor), Courtney Chen (EMT), Taran Killam (Gray), Olivia Swann (Kanssa), Eve Connolly (Van), Matt Devere (Walt); Runtime: 91; MPAA Rating: PG-13; producers: Ogden Gavanski, Anne-Marie Roberge, Daniel Kresmery; Universal Pictures Home Entertainment/Netflix; 2023)
"It has a good mix of action, suspense and nature scenes."
Reviewed by Dennis Schwartz

Director and writer Ben Katai ("Beneath"/"30 Days of Night: Dark Days") and co-writer Mike Le use the same title as the Curtis Hanson 1994 Meryl Streep and Kevin Bacon thriller, but offer a new story in their uneven and forgettable thriller.

We're in Idaho, where five young people go white-water rafting in the Kootenai river. Joey (Leighton Meester, her real-life husband is co-star Adam Brody) and her professional tour guide brother Gray (Taran Killam), who don't always get along make nice for this adventure trip. They are joined by the paying tourists Van (Eve Connolly) and Kanssa (Olivia Swann), and the siblings' ex-con childhood friend and Gray's former tour guide colleague Trevor (Adam Brody) shows up as an unwelcome surprise to Joey. The only experienced rafter is Gray.

After an incident involving Van hitting her head against a rock when escaping from being sexually attacked by Trevor, any camp harmony is broken as violence looms.

The siblings have a contentious relationship from childhood with Trevor, and question him if he tried to sexually attack the tourist.

The film could have told us more about the characters and their past relationships, but does enough to keep the story moving along.

It has a good mix of action, suspense and nature scenes, even if at times things get a bit incredulous (like for its hostage/murder scenes).

The photography is fine even if not dazzling, but it nailed the right adventure film shot of the siblings going down the rapids with Trevor chasing them in a stolen kayak.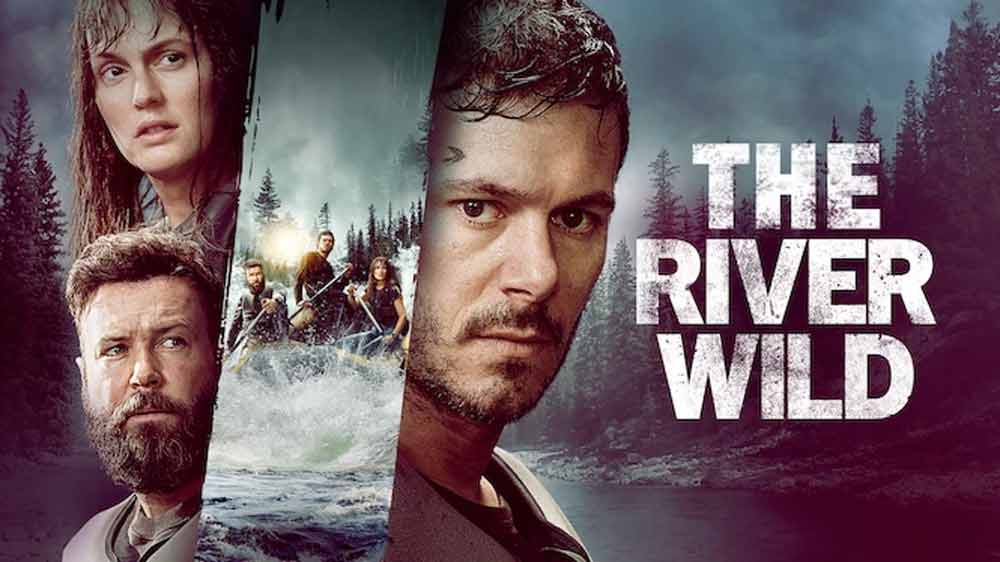 REVIEWED ON 8/9/2023  GRADE: B-