RITUAL KILLER, THE
(director/writer: George Gallo; screenwriters: story & written by Jennifer Lemmon, Bob Bowersox & Francesco Cinquemani/written by Luca Gilberto; cinematographer: Andrzej Sekula; editor: Yvan Gauthie; music: Tom Russbueldt; cast: Morgan Freeman (Dr. Macles), Cole Hauser (Det. Lucas Boyd), Vernon Davis (Randoku), Luke Stratte-McClure (Det. Claussen), Peter Stormare (Capt Marchand), Giuseppe Zeno (Inspector Mario), Bob Bowersox (Police Forensic Tech), Brian Kurlander (Shelby Farner), Murielle Hilaire (Det. Kersch), Julie Lott (Dr. Mannheim), Richard Salvatore (voice of the dispatcher), Paul Sampson (Officer Pete Willen), Ron Goleman (Preston), Lara Pictet (Cop 2); Runtime: 92; MPAA Rating: NR; producers: Andrea Lervolino/Monika Bacardi/Joe Lemmon/Bret Saxon/Jeff Bowler; Redbox Entertainment/Screen Media Films; 2023)
"Mediocre thriller."
Reviewed by Dennis Schwartz

George Gallo ("The Accidental Gangster"/"Vanquish") is the so-so director of this mediocre thriller he co-writes with the story authors Jennifer Lemmon, Bob Bowersox & Francesco Cinquemani. Luca Gilberto also adds to the script.

The small-town Mississippi sheriff Lucas Boyd (Cole Hauser), still trying to comprehend the drowning death of his daughter, is pondering retirement, but teenagers are showing up dead on the sheriff's turf brutally killed in ritualistic killings. So he reluctantly teams with a secretive anthropology professor specializing in African Studies, Dr. Macles (Morgan Freeman), to track down the serial killer who is performing the ancient black magic practice of Muti–linked to native African tribal rituals. 

The investigation leads to some macabre activities taking place around the world. In Rome, Inspector Mario (Giuppe Zeno) is tracking down the elusive serial killer of children, Randoku (Vernon Davis, former NBA player), who follows the orders of his handlers. His foul deeds connect with those killings in Mississippi.

The film's contrivances never become plausible. Freeman acts so distant as if almost out of it, as if he knows this pic doesn't cut it. But I guess it's hard to give up such an easy paycheck even if you realize you've signed onto a bad picture. 

For the viewer, it's not worth investing any emotional energy for such an inconsequential film.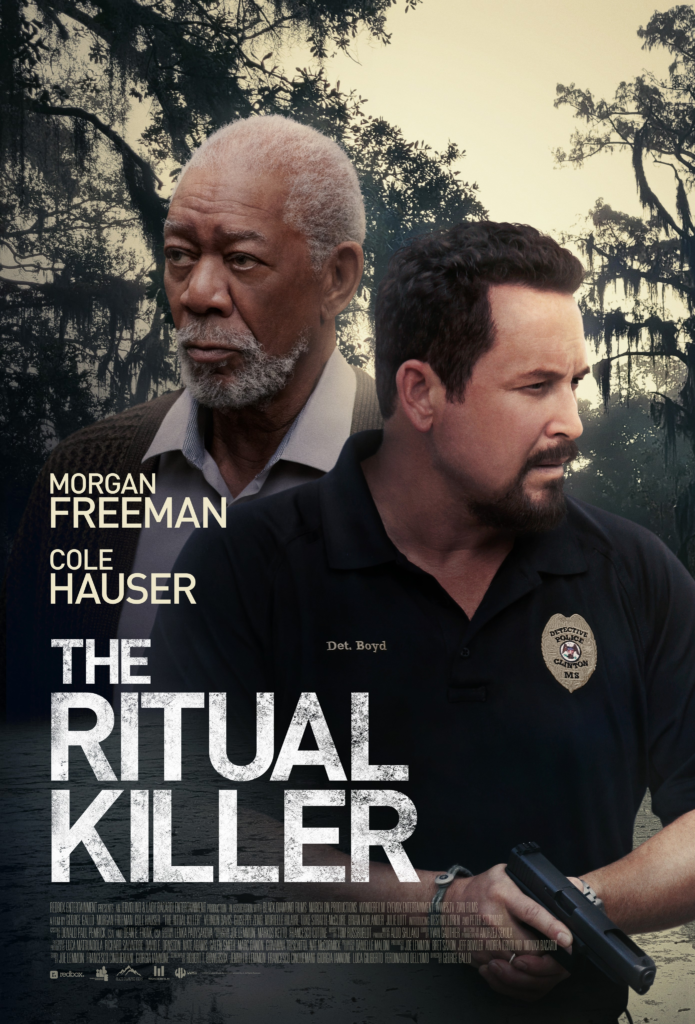 REVIEWED ON 3/13/2023  GRADE: C+