REPTILE
(director/writer: Grant Singer; screenwriters: Benjamin Brewer, Benicio del Toro; cinematographer: Mike Gioulcakis; editor: Kevin Hickman; music: Yair Elazar Glotman/Arca; cast: Benicio Del Toro (Detective Tom Nichols), Justin Timberlake (Will Grady), Eric Bogosian (Captain Robert Allen), Alicia Silverstone (Judy Nichols), Michael Carmen Pitt (Eli), Ato Essandoh (Dan Cleary), Karl Glusman (Sam Gifford), Matilda Lutz (Summer), Domenick Lombardozzi (Wally, Detective), Frances Fisher (Camille Grady), Mike Pniewski (Police Chief); Runtime: 134; MPAA Rating: R; producers: Molly Smith, Thad Luckinbill, Trent Luckinbill; Netflix; 2023)
"After a fast start the middle part falters."
Reviewed by Dennis Schwartz

Grant Singer, after making music videos, makes his directorial debut in this grizzly murder thriller. Though he keeps things suspenseful, it meanders and in the end it loses its way. It's co-written by Singer, Benjamin Brewer and, its star, Benicio del Toro (who writes his own part).

It opens with the brutal murder of a young real-estate agent, Summer (Matilda Lutz), found stabbed to death numerous times in a house in the Scarborough suburbs of Maine. The body was discovered by her devious but clean-cut real-estate broker boyfriend, Will Grady (Justin Timberlake, miscast in a part he's too hollow for), who received a call from Summer while showing a house and rushed over to the house he shares with her when there was no response when he answered the phone. He called the police after finding her on the floor with a big kitchen knife in her chest.

Will is the heir to the Grady Real-Estate agency, run by his overbearing mom Camille (Frances Fisher).

Captain Robert Allen (Eric Bogosian) is dining at a restaurant with the close-knit group of fraternal cops who serve under his command, when he receives word of the grizzly murder.

The Captain assigns to the case the mustached Tom Nichols (Benicio Del Toro), his best detective, who is newly arrived in Scarborough from Philadelphia. The geeky Captain calls upon him even if he has a shady past. Tom's partner in Philly was arrested on corruption charges, but when Tom refused to squeal on him he was forced to resign and thereby moved to Scarborough. He got the job because his wife Judy (Alicia Silverstone) is related to the Captain.

Tom investigates with his rookie partner, Detective Dan Cleary (Ato Essandoh), the police chief (Mike Pniewski), the captain (Eric Bogosian) and another officer, Domenick Lombardozzi (Wally).
 
The investigators suspect the guilty party could be Summer's jealous ex-husband Sam (Karl Glusman), a low-life drug dealer Summer's still screwing. Or it could be Eli (Michael Carmen Pitt), the Manson-like weirdo loner and hater of Will's family because his agency foreclosed on his family home. The cops while investigating suspect everyone they question, and the more people they question the more suspects they have. Even some of their fellow cops become suspects.

Tom thinks he's close to solving the case, but instead new twists turn the procedural investigation down a rabbit hole, and things become too murky.

After a fast start the middle part falters. By the last act things fall completely apart, as its quirky filming methods grow tiresome (music with sudden stops as mood settings), its foreboding atmosphere can't be sustained, and there are too many red herrings. It's best scenes show us Tom when he's line-dancing or obsessed with getting the right faucet for renovating his kitchen.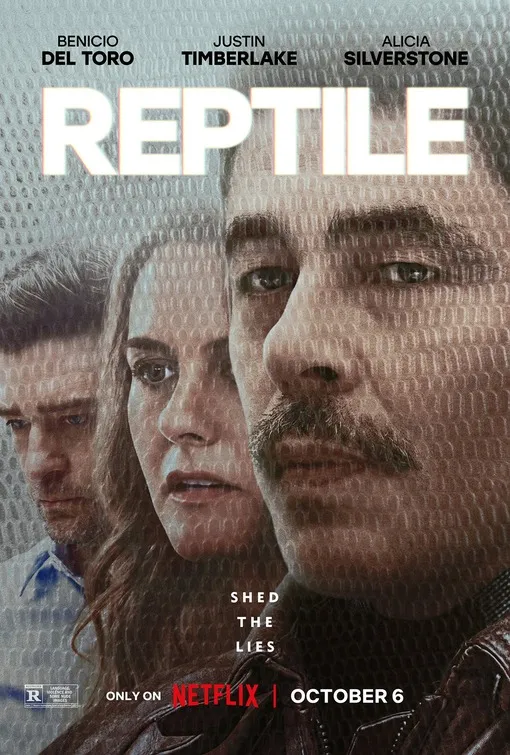 REVIEWED ON 10/3/2023 GRADE: C+