VICEROY'S HOUSE
(director/writer: Gurinder Chadha; screenwriters: Moira Buffini & Paul Mayeda Berges; cinematographer: Ben Smithard; editor: Valerio Bonelli/Victoria Boydell; music: A.R. Rahman ; cast:  Michael Gambon (General Lionel Hastings Ismay),  Gillian Anderson (Lady Edwina Mountbatten),  Hugh Bonneville (Lord Louis Mountbatten), Simon Callow (Cyril Radcliffe), Manish Dayal (Jeet), Tanveer Ghani (Jawaharal Nehru),  Huma Qureshi (Aalia Noor), Om Puri (Ali Rahim Noor), Denzil Smith (Muhammad Ali Jinnah), Neeraj Kabi (Mahatma Gandhi), Lily Travers (Lady Pamela Hicks ),Jaz Deol (Duleep Singh); Runtime: 106; MPAA Rating: PG-13; producer: Gurinder Chadha/Deepak Nayar/Paul Mayeda Berges; BBC Films; 2017-UK/India)
"It plays out as if a PBS refresher course on the partition of India in 1947."
Reviewed by Dennis Schwartz

The British raised filmmaker Gurinder Chadha ("Bride & Prejudice"/"Bend It Like Beckham") directs in a heavy-handed manner, but shows passion for the subject-matter. It plays out as if a PBS refresher course on the partition of India in 1947. It's co-written by the director, Moira Buffini & Paul Mayeda Berges. The opening tells us "History is written by the victors."

It's set in Delhi, against the backdrop of India's independence from English colonial rule. Hugh Bonneville plays the aristocratic Lord Louis Mountbatten (1900-1979), the last viceroy of India. King George VI orders the open-minded Mountbatten to diplomatically arrange to end England's 300-year colonial rule and hand over power to India's new leaders. Mountbatten is accompanied to India by his compassionate wife Edwina (Gillian Anderson). His mission's biggest headaches were in dealing with all the violence (a million died and 14 million were displaced during the political struggle) and how to satisfy both Hindus and Muslims when turning power over to them. Mountbatten must decide whether to accede to the wishes of Mahatma Gandhi (Neeraj Kabi) and Jawaharal Nehru (Tanveer Ghani) to set up a pluralistic nation with a Hindu majority, or favor the pleas of Muhammad Ali Jinnah (Denzuil Smith), head of the All-India Muslim League, to partition India into two countries, establishing a Muslim-majority in a separate state called Pakistan.

The story is also told through a romantic triangle and tells about the problems of the people working within the grandiose Viceroy's House, a residence that, as one character notes, "makes Buckingham Palace look like a bungalow."

It tells at length of Mountbatten's less privileged counterpart, Jeet Kumar (Manish Dayal), a Hindu former police chief who has come to Delhi to work as one of the viceroy's personal attendants. There he meets Aalia (Huma Qureshi), a Muslim woman he has long loved. Just as they begin to rekindle their relationship, Aalia's betrothed Indian soldier, who was fighting abroad, reappears.

The romance story was dull, the drama was ineffective and the story was filled with loose strands. But the political story was told with great clarity and authenticity. This complex bit of British history is well handled and is what gives the film its gravitas that makes it a worthwhile watch.

The most personal emotional jolt from this sober-minded historical drama is the revelation just before the end credits that Chadha's Indian grandmother was a refu­gee whose baby girl starved to death after the partition.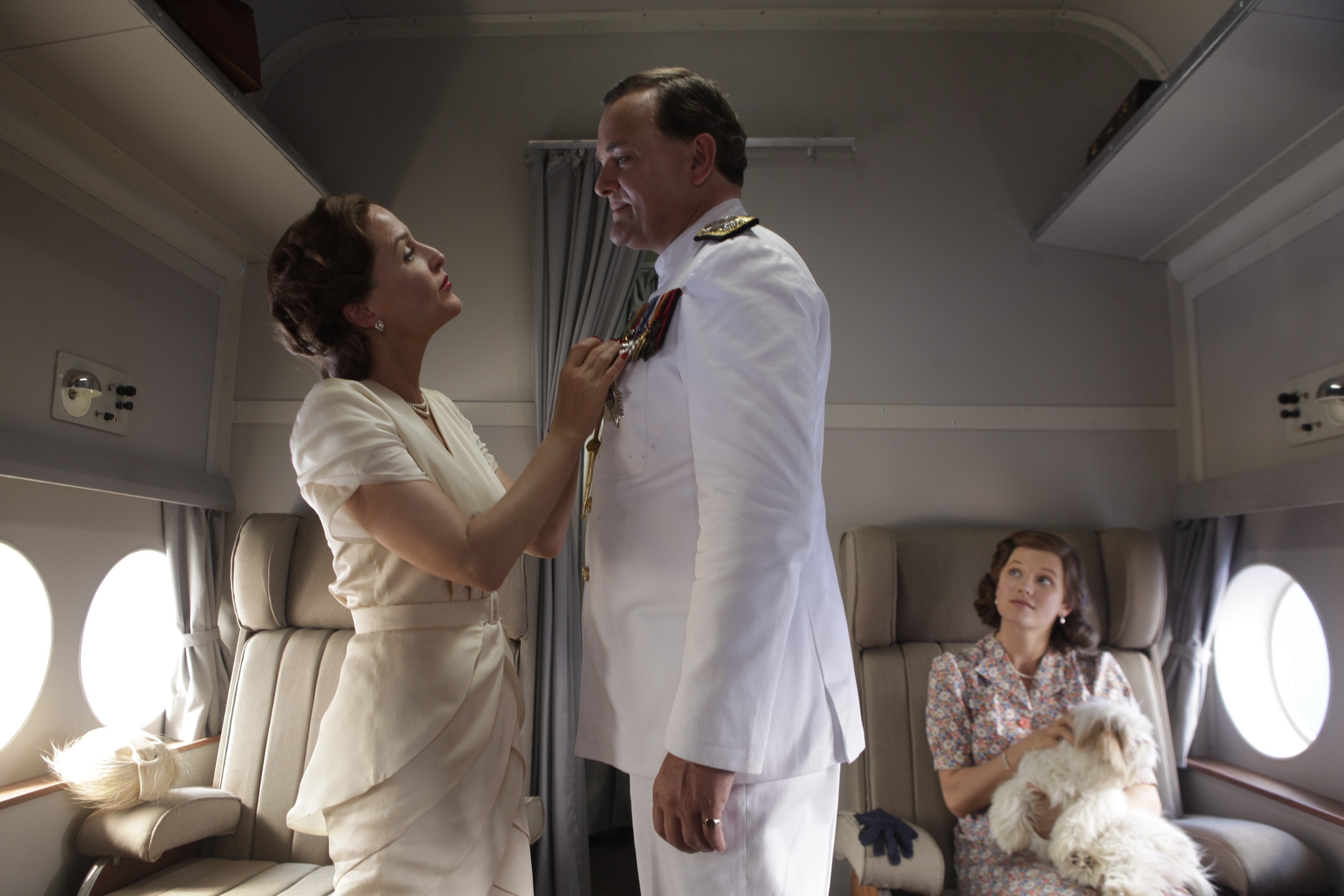 REVIEWED ON 9/30/2017 GRADE: B-