PRISONER'S DAUGHTER
(director/writer: Catherine Hardwicke; screenwriter: Mark Bacci; cinematographer: Noah Greenberg; editor: Glen Scantlebury; music: Stephen Light/Nora Kroli Rosenbaum; cast: Kate Beckinsale (Maxine), Brian Cox (Max), Mark Kubr (Hammer), Christopher Convery (Ezra), Tyson Ritter (Tyler), Jon Huertas (Joseph), Chuti Tiu (Lily). Ernie Hudson (Hank); Runtime: 98; MPAA Rating: R; producers: Marina Grasic/David Haring/Sam Okun; Vertical; 2022)
"A clunky dysfunctional family drama that should have been left in the can."
Reviewed by Dennis Schwartz

A clunky dysfunctional family drama that should have been left in the can. It's lamely directed by Catherine Hardwicke ("Miss You Already"/"Thirteen"), who co-writes it with Mark Bacci, in his awful screen writing debut. The forgettable film is saddled with a preposterous ending to top off its preposterous soap opera story.

The former tough guy boxer Max (Brian Cox) is a convict with a life sentence who has served 12 years in prison when informed by the doctors he has terminal pancreatic cancer. He thereby gets a compassionate medical release and chooses to live out his remaining days under house arrest in Las Vegas with his estranged service job working daughter Maxine (Kate Beckinsale), who has not spoken to dad in ten years. Maxine works at a couple of jobs and alone cares for her epileptic preteen son Ezra (Christopher Convery), whose drummer dad (Tyson Ritter) is an irresponsible drug addict no longer married to Maxine or living at home.

Max bonds with Ezra and helps him handle those who bully him in school by getting him into the gym to work out with Hank (Ernie Hudson), his former boxer trainer.

It's a cornball and predictable story, that undersells Hardwicke as a more capable filmmaker who is able to deliver more compelling films if given the right material.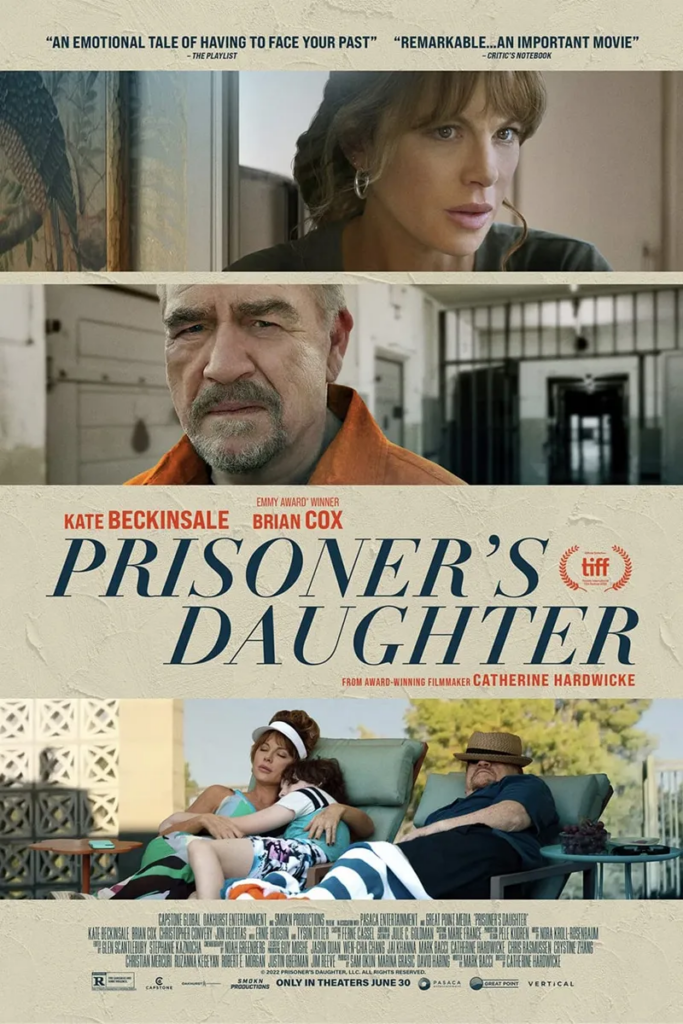 REVIEWED ON 7/30/2023  GRADE: C