AMERICAN DREAM AND OTHER FAIRY TALES, THE
(director: Abigail Disney, Kathleen Hughes; cinematographer: Jeff Hutchens/James Mills; editor: David Cohen; music:Blake Leyh; Runtime: 87; MPAA Rating: NR; producers; Abigail Disney, Kathleen Hughes, Aideen Kane:  Fork Films; 2022)
"Does a good job in making the case that the workers are exploited by big corporations."
Reviewed by Dennis Schwartz

Co-directors and writers Abigail Disney, the philanthropist granddaughter of Roy O. Disney and grandniece of Walt, and Kathleen Hughes, in 2015 co-directed "The Armor of Light." In this investigative documentary they do a number on how badly Disney treats their workers. They compare the wages of full-time Disney employees with the exorbitant salaries of the executives.

The film explores the realities faced by the American workforce and the greed of the corporate world.

The filmmakers engage with the acting CEO of the Walt Disney Company, Bob Iger, who meets with a group of 15 Disney workers who tell him there were a number of times they had to choose between medicine or food.

Through personal accounts, archival footage and interviews, the film explores the depths of problems the working force faces while the big corporations thrive. The film does a good job in making the case that the workers are exploited by big corporations.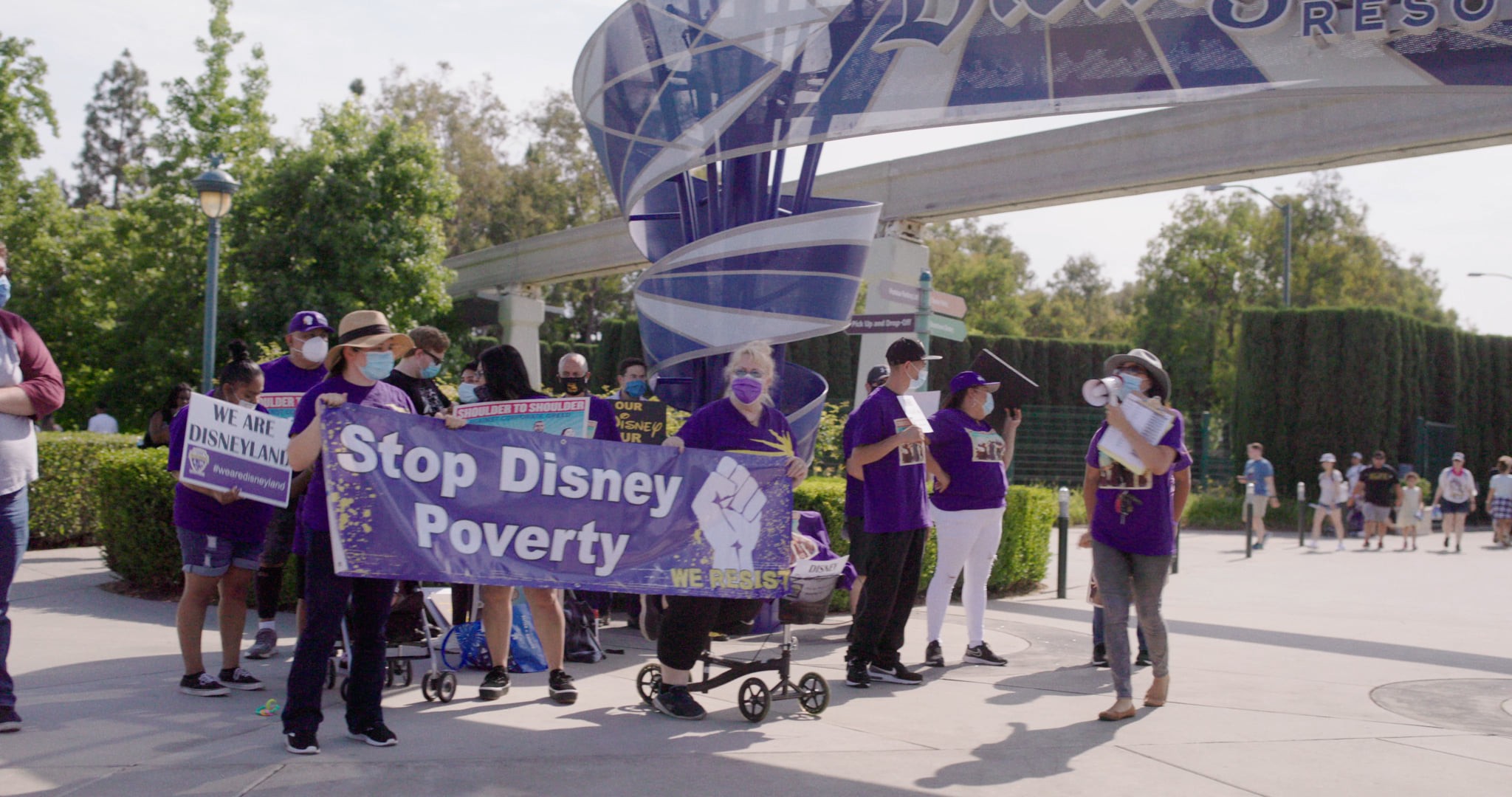 REVIEWED ON 3/14/2022 GRADE: B+