PORTRAIT IN BLACK
(director/writer: Michael Gordon; screenwriters: Ivan Boff/Ben Roberts/based on their play; cinematographer: Russell Getty; editor: Milton Carruth; music: Frank Skinner; cast: Lana Turner (Sheila Cabot), Anthony Quinn (Dr. David Rivera), Richard Basehart (Howard Mason), Sandra Dee (Cathy Cabot), Virginia Grey (Miss Lee), Anna May Wong (Tawny), John Saxon (Blake Richards), Ray Walston (Cobb), Paul Birch (Detective Lieutenant), Dennis Kohler (Peter Cabot), John Wengraf (Dr. Kessler), John McNamara (Minister), Lloyd Nolan (Matthew Cabot); Runtime: 112; MPAA Rating: NR; producer; Ross Hunter: Universal-International/Kino-Lorber; 1960)

"A downbeat plot hole filled crime thriller that's surprisingly entertaining despite its faults."
Reviewed by Dennis Schwartz

A downbeat plot hole filled crime thriller that's surprisingly entertaining despite its faults. Filmmaker Michael Gordon ("Pillow Talk"/"Boys' Night Out") co-writes it with Ivan Boff and Ben Roberts, whose 1945 Broadway play the film is based on.

The overbearing, impotent, frail and elderly San Francisco wealthy shipping magnate, Matthew Cabot (Lloyd Nolan), has an unnamed terminal illness that's treated by injections to kill the pain by Dr. David Rivera (Anthony Quinn). The good doctor is having an affair with the bossy shipping magnate's unhappy much younger second wife Sheila (Lana Turner), who in this loveless marriage is completely under her control freak hubby, who wouldn't even let her drive and torments her in every possible way as he does to those who work for him–like his smarmy smarty pants corporate lawyer and assistant Howard Mason (Richard Basehart).

After the tycoon's death by an untraceable air bubble injection, on the day before David must decide whether to accept the position as head of a Zurich hospital, Sheila on the day receives an unsigned message in block print that says "Congratulations on the success of your murder." In a panic, David concludes it must be Howard who is in love with Sheila and wants to marry her. This is enough proof for the doctor to kill him and dump his body in the bay. Things will go from bad to worse as the doctor tries to cover his tracks and is willing to kill anyone who can identify him as a killer.

Meanwhile Sheila's young adult stepdaughter Cathy (Sandra Dee) has fallen for the handsome struggling tug boat captain Blake Richards (John Saxon) of a harbor towing service, whose father's rival business was destroyed by her father. Blake now hopes Cabot will give him a shipping contract to save his business.

Sheila's own son is the youngster Peter (Dennis Kohler), an innocent who enjoys chatting with the losing gambler chauffeur Cobb (Ray Walston) and hearing his tall tales.

The most intriguing character is the family housekeeper Tawny, played by the great Chinese-American actress Anna May Wong. She was a star in silents and a bigger international star in the early 1930s, who made her last film in 1942 and had no more roles because of the war until her co-starring role in a 1949 movie called Impact. Anna played on TV during the 1950s, and returned to the big screen for the last time in 1960 for a supporting role in Portrait in Black. She died the following year from a heart attack.

The glossy melodrama suffers from an unbelievable screenplay and a miscast Lana, who couldn't do the hysterical bits needed because she's too reserved. The film sputters along with Lana garbed in a million dollars in diamonds and classy dresses created by designer Jean Louis, as it reaches nowhere in its dreary conclusion.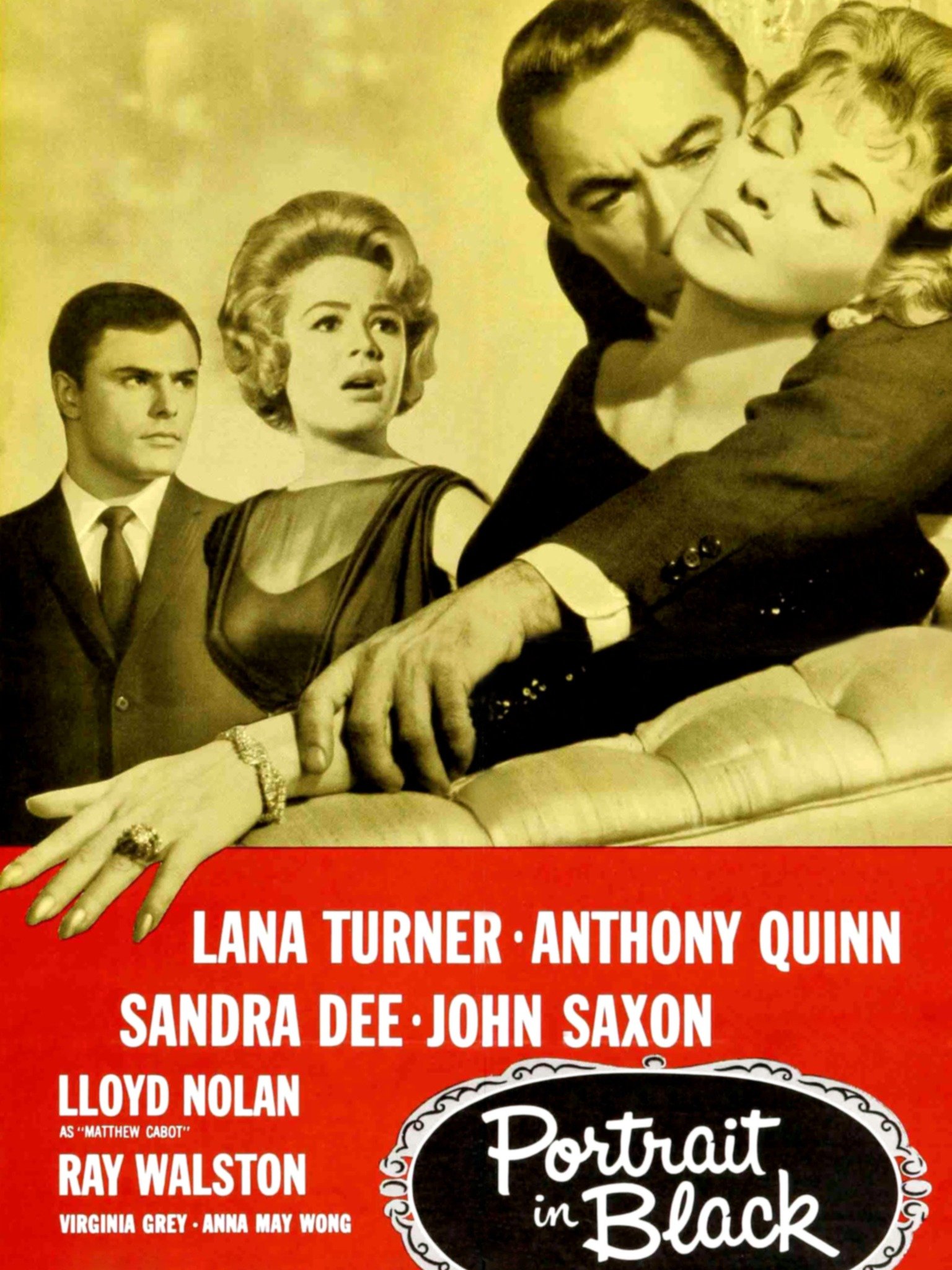 REVIEWED ON 5/30/2022 GRADE: B-