PAPER & GLUE
(director: JR; cinematographers: Tasha Van Zandt/ Sebastian Zeck; editor: Keiko Deguchi; music: Adam Peters; cast: JR, Ladi Ly; Runtime: 95; MPAA Rating: NR; producers; Marc Azoulay/Sara Bernstein/Dallas Brennan/Hunter Nolan/Justin Wilkes: MSNBC Films release/Imagine Documentaries; 2021-USA/France/Mexico/Brazil-in English, French, Spanish, Portuguese, with English subtitles)
"A feel-good documentary directed with heart but too glibly for me to say I was completely won over."
Reviewed by Dennis Schwartz
 
A feel-good documentary directed with heart but too glibly for me to say I was completely won over. It's by the French graffiti artist JR ("Women are Heroes"/"Faces Places"), known because he co-directed with the late great 88-year-old French filmmaker Agnes Varda, in 2018, a documentary called Faces Places when he was a 33-year-old street artist-professional photographer and muralist. They made the poignant personal lighthearted film to glorify the folks of the French countryside (like farmers, miners and restaurant workers) by driving around in the French countryside in his van that contains a camera that can produce large prints to be plastered as posters on the walls of interesting buildings encountered in their travels.

Trying to hold his own without Varda in this unofficial companion piece to that documentary, the always sunglass wearing bubbly JR is tour guide to his travels in several places around the world where he uses his artistic gifts to show off the faces of the voiceless people whom he thinks need his JR project to uplift their spirits.

Following a quote from Agnes Varda: "If we opened up people, we'd find landscapes," JR is first seen visiting a maximum security CDCR prison in Tehachapi, California for violent criminals who did crimes early on in their lives and now are serving life sentences. It seems by doing his pasting thing onto the prison yard photos of their enlarged faces, these forgotten men will seemingly feel better about themselves. Though we're told nothing about their crimes. Attention is drawn to one convict who has a facial tattoo of a Nazi swastika, and another who says "The process is what matters." The filmmaker makes nice to them and offers all the lifers his love (wonder what they're vics would say!).

We then follow JR in 2017 to the so-called inadequate Trump wall at the Mexican-American border where he hosts a meal on both sides of the border, separated by the wall, and mounts a big photograph of a Mexican child living by the border. He's then back in France to show up in the neighborhood of the Paris outskirts, Montfermeil, a ghetto caused by the neglect of its Les Bosquets housing complex. This is the spot JR made a name for himself previously and befriended its resident and now his long-time Black friend Ladj Ly (who has become the acclaimed director of 2019's "Les Misérables"). It's then off to visit Rio de Janeiro's favela, wracked by gang violence that holds the innocent there as hostages.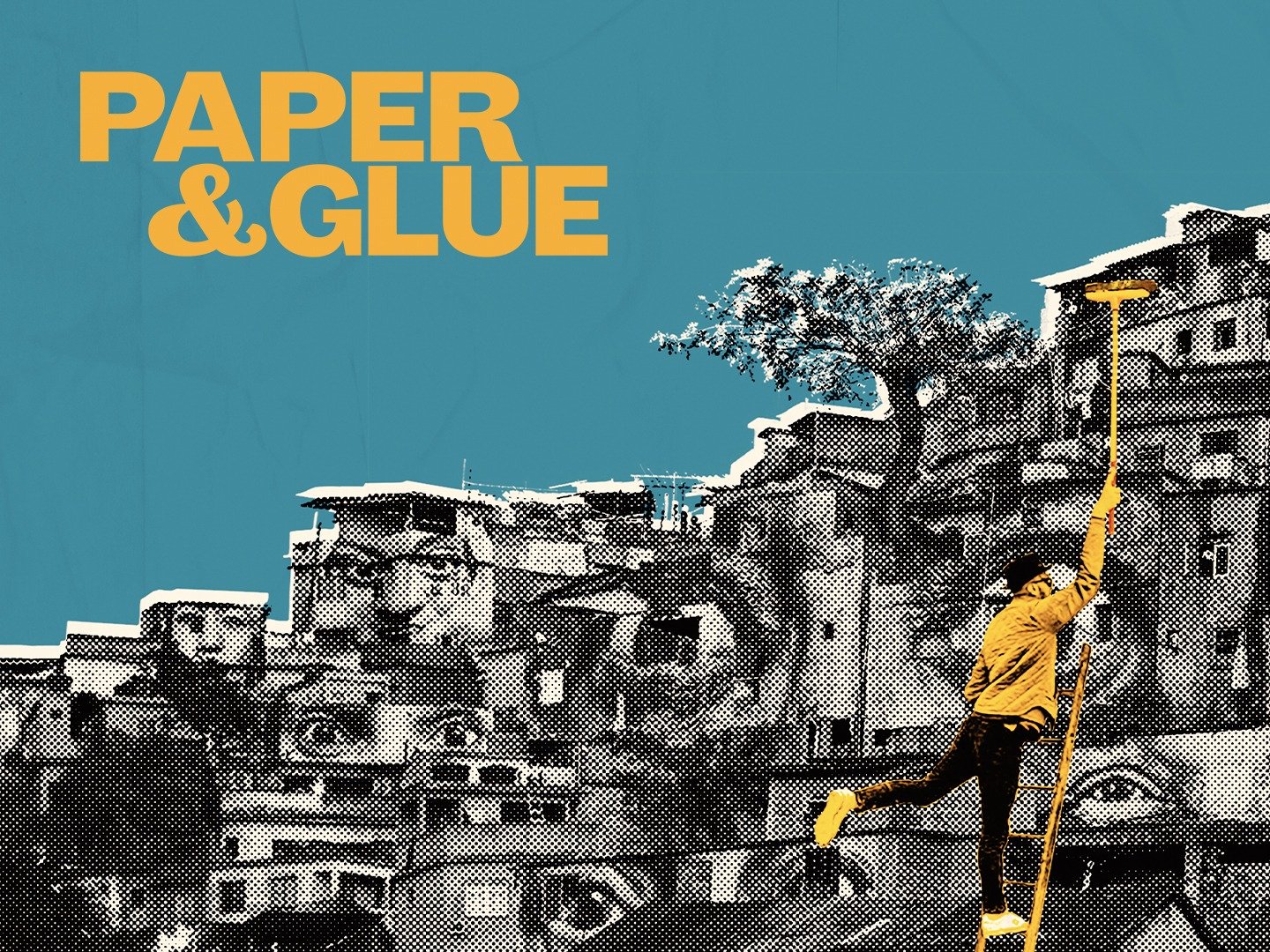 REVIEWED ON 12/25/2021 GRADE: B-