PANAMA
(director: Mark Neveldine; screenwriters: Daniel Adams/Williiam Barber; cinematographer: P.J. Lopez; editor: Christopher Cibelli; music: Mick Fury; cast: Cole Hauser (James Becker), Mel Gibson (Stark), Charlie Weber (Hank Burns),  Kate Katzman (Tatyana),  Simon Phillips (Dr. Reyes), Mauricio Henao (Enrique Rodriguez ), Kiara Liz (Camila), Victor Turpin (Brooklyn Rivera), Nestor Rodulfo (Justines), Jai Stefan (Santos), Julio Ramos Velez (Steadman Fagoth Müller), Jackie Cruz (Cynthia Benitez); Runtime: 94; MPAA Rating: R; producers; Jordan Beckerman, Michelle Chydzik Sowa, Frances Lausell, Jordan Yale Levine, Michelle Reihel, Shaun Sanghani: Saban; 2022-Puerto Rico/USA)
"Nothing feels right about this mess."
Reviewed by Dennis Schwartz

A disposable action-thriller unevenly directed by Mark Neveldine("Gamer "/"Crank High Voltage") and written by Daniel Adams and William Barber. The tedious film is narrated by Mel Gibson's character Stark, a government fixer.

If you want to know where the film is going, have a listen to its opening line from Mel: "Let me tell you, there's nothing more rock 'n roll than taking out the bad guys for the red, white and blue."

It's set in 1989 in Panama. In Noriega's corrupt country, the defense contractor Stark enlists Becker (Cole Hauser), the former Marine, to help with a secret arms deal with the Contras.

Becker's backstory has him guilt-ridden over his wife's death. He gets drunk and visits her gravesite regularly. Becker sometimes goes there with his sister-in-law Tatyana (Kate Katzman).

Stark puts his Marine pal to work, as he hopes to get him to stop feeling sorry for himself by keeping busy. His assignment is to connect the de facto Panamanian leader Manuel Noriega to drugs and other crimes. This brings Becker inside a drug cartel, a casino and sex scene.

Nothing feels right about this mess. Cole Hauser is a dull lead and Mel Gibson seems lost in his poorly developed role.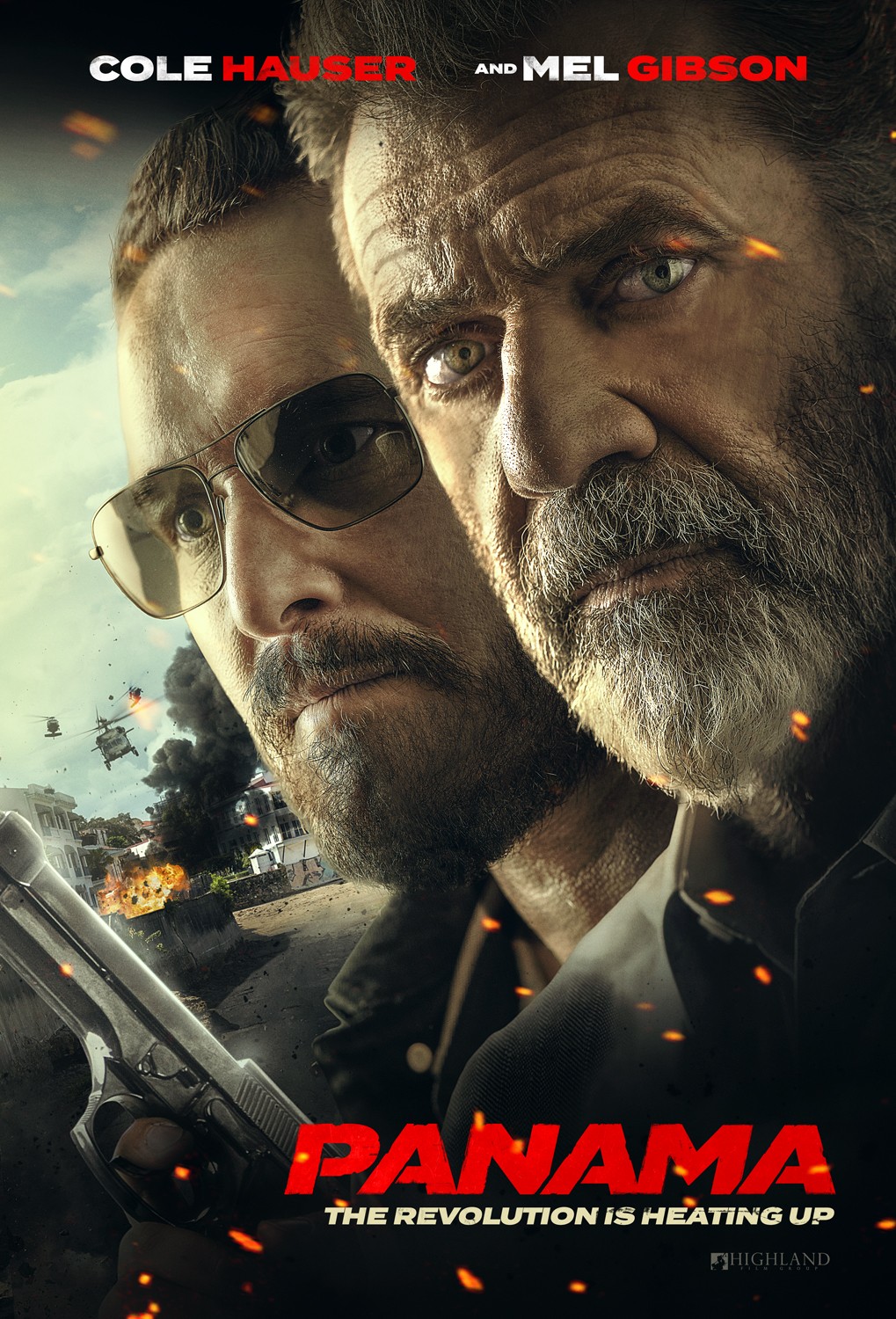 REVIEWED ON 3/18/2022  GRADE: D