OUT TO SEA
(director: Martha Coolidge; screenwriter: Robert Nelson Jacobs; cinematographer: Lajos Koltai; editor: Anne V. Coates; music: David Newman; cast: Dyan Cannon (Liz LaBreche), Elaine Stritch (Mavis LaBreche),Walter Mathau (Charlie Gordon), Jack Lemmon (Herb Sullivan), Rue McClanahan (Mrs. Ellen Carruthers), Hal Linden (Mac), Gloria De Haven (Vivian), Alexandra Powers (Shelly), Sean O'Bryan (Allan ), Donald O'Connor (Jonathan), Brent Spiner (Gil Godwyn), Edward Mulhare (Cullen Carswell), Allen Rich (Sebastian ); Runtime: ; MPAA Rating: PG-13; producer: John Davis/David Friendly; 20th Century-Fox; 2015)
"A botched excuse for a madcap comedy ending that's sentimental hogwash."
Reviewed by Dennis Schwartz

Slight comedy adrift at sea without a compass for comedy despite the team of Walter Mathau and Jack Lemmon. Martha Coolidge ("Three Wishes"/"The Prince and Me") directs by providing no fresh comedy outlets and a botched excuse for a madcap comedy ending that's sentimental hogwash. It's written as weakly as your average TV sitcom by Robert Nelson Jacobs.

The elderly bachelor is the grumpy loser slick gambler Charlie (Walter Mathau) and the widowed glum and cranky senior citizen is Herbie (Jack Lemmon). They are mis-matched brothers-in-law, who remained friends through the years despite their differences. Charlie connives Herbie to join him on a 10-day cruise to Mexico, where they are employed as dance hosts. The idea for Charlie is to meet a rich woman and also to get the withdrawn Herbie mingling with people again after his beloved wife's recent death.

Their boss on the ship is the mean-spirited and ambitious cruise director, Gil Godwyn (Brent Spiner), who takes an immediate dislike to the boys and a pleasure in insulting them. Gil's aim is to impress the ship's owner, taking the cruise, Mrs. Carruthers (Rue McClanahan), to give him a promotion.

Charlie has his eyes on the sexy young and wealthy Texas oil magnate divorcee Liz (Dyan Cannon, looking great at 62), while Herbie falls for the widowed Doubleday editor Vivian (Gloria De Haven). Romances that should have been fun seem creepy and morbid, as the old Mathau-Lemmon comedy act has grown tiresome and the contrived formulaic storyline seems really out to sea in this good-hearted but tepid comedy.

Veterans Elaine Stritch as Cannon's protective mom and Donald O'Connor (doing one solo dance number) and Hal Linden as spineless dance hosts, are minor comical diversions in a comedy with no spunk.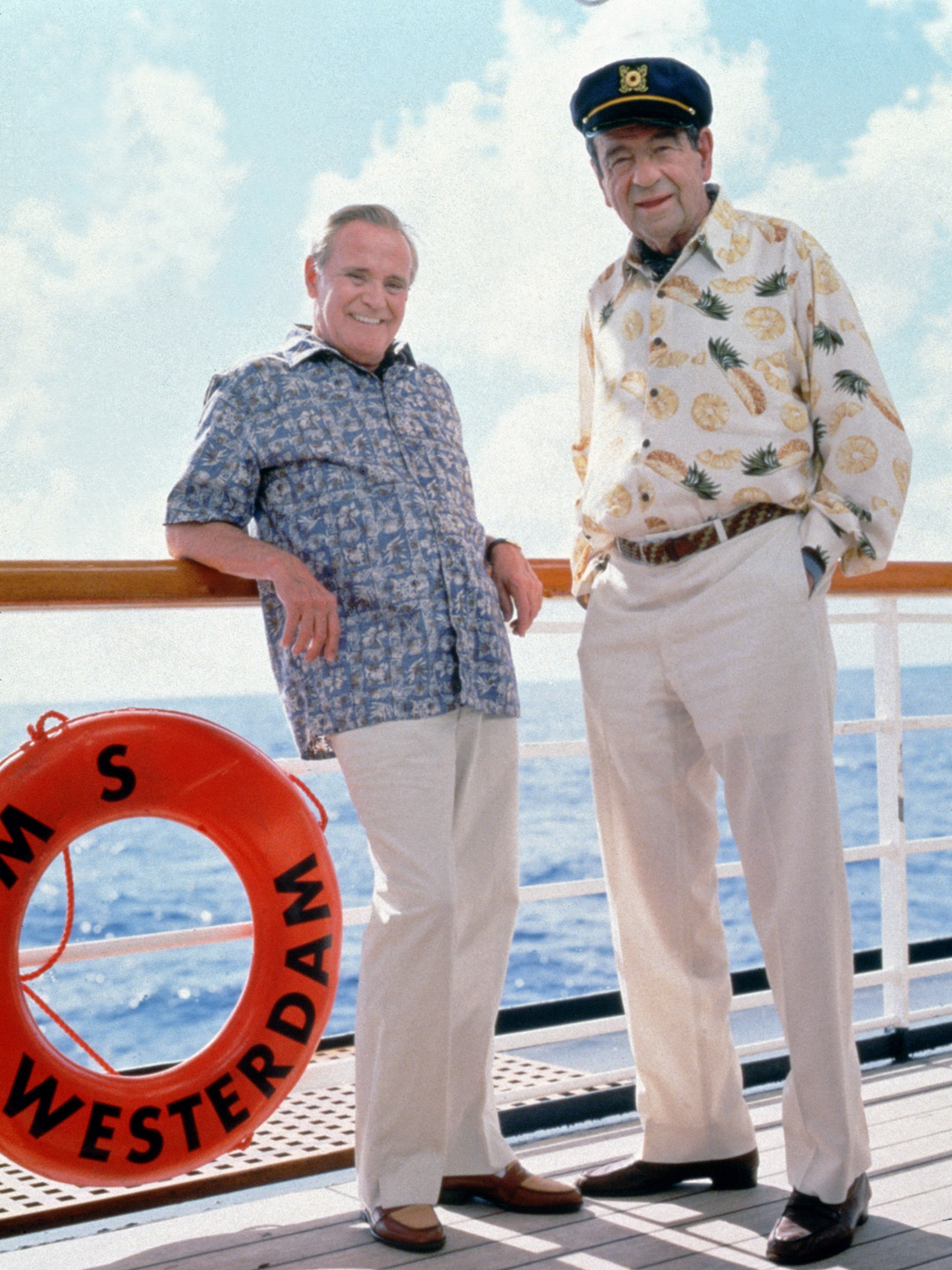 REVIEWED ON 5/18/2018 Grade: C