OTHER SIDE OF DARKNESS, THE
(director/writer: Adam Deierling; cinematographer: Vinny Sisson; editor: Adam Deierling; music: Niklas Wempe; cast:  Maggie Callahan (Taylor Jo), Scott Davis (Jack), Olivia Billings (Hannah), Drake Tobias (Patrick), Brett Voina (Raymond), Douglas Esper (Richard), Tiffani Hilton (Gina), Nathaniel Weiland (Greg), Deborah Benton (News Reporter #1), Tom Denvir (Auto Shop Customer), Sarah Durn (Motel Manager), Gregory James (Aaron); Runtime: 120; MPAA Rating: NR; producers: Adam Deierling/Vinny Sisson; Saturn Entertainment/YouTube; 2022)
"The confusing hokey story left me in the dark."
 Reviewed by Dennis Schwartz

Adam Deierling ("The Great Void"/"Indiana Tim and the Temple of Talocan") is the writer/director of this weird indie adventure/drama/thriller that's muddled and hard to comprehend. The only thing the low-budget indie did was leave me befuddled. At two hours, it was overlong and poorly paced.

On her 16th birthday, the foster teen Taylor Jo (Maggie Callahan), who lives with an abusive father, receives a gift she suspects may be from her real birth parents–a Jeep with West Virginia plates. She thereby gets her friend Hannah (Olivia Billings) and her teen brother Patrick (Drake Tobias) to join her on a road trip to get at what this surprising gift is about.

The kid reaches the remote mountain home of her real grandfather Jack (Scott Davis), and the two of them hit it off.

But the kid discovers there are bad guys plotting to destroy the power grids and cause blackouts, and during the film's second half she aims to stop them with the help of her friend and brother.

The acting is amateurish, and the confusing hokey story left me in the dark. At least it seemed like it had a fresh story.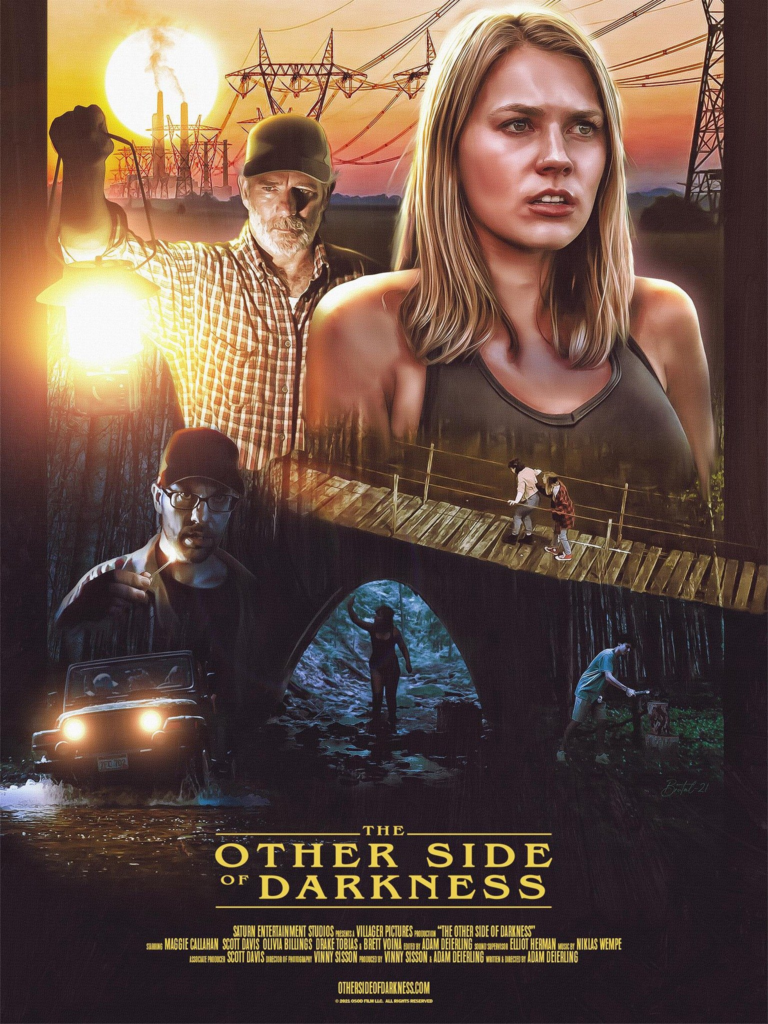 REVIEWED ON 3/11/2023  GRADE: C