OSCAR MICHEAUX: THE SUPERHERO OF BLACK FILMMAKING
(director/writer: Francesco Zippel; cinematographers: Marco /Carlo Alberto Orecchia; editor: Michelle Castelli; cast: Gian Luca Farinelli, Melvin van Peebles, Patrick McGilligan, Kevin Willmott, Morgan Freeman, Chuck D, Richard Peña, Haskell Wexler, Amma Asante, Jacqeline Stewart, John Singleton; Runtime: 80; MPAA Rating: NR; producers: Roberto Pisoni/Federica Paniccia/Francesco Zippel; Sky & Quoiat Films/TCM; 2021-Italy/USA-in English & Italian)
"Needed biopic on the all but forgotten upon his death legendary pioneer Black filmmaker Oscar Micheaux (1884-1951)."
Reviewed by Dennis Schwartz

Italian filmmaker Francesco Zippel ("Friedkin Uncut") provides us with this needed biopic on the all but forgotten upon his death legendary pioneer Black filmmaker Oscar Micheaux (1884-1951). This competent and important documentary traces Oscar's colorful life. He comes from a family of former slaves from Kentucky who after freed moved to Metropolis, Illinois, where Oscar was the 5th of their eleven children. We follow his unique story of how he became the most successful Black director of the first half of the 20th century by filming his own novels. Micheaux has written, directed and produced more than 44 films and 7 novels, but few of his films have survived. Only three of his silents were saved (Within Our Gates (1920), showing that education is essential for the Blacks to succeed, The Symbol of the Unconquered (1920), a protest to the racist "Birth of a Nation" and, the Paul Robeson film, Body and Soul (1925)).

Oscar made what was called "race films," films catering to a Black audience, who got the true 'black experience' from these films they couldn't get in a Hollywood film. Oscar self-promoted his films, raised money to make them, wrote and directed them, arranged for theaters around the country in Black areas to show them and brought the movies himself to the theaters showing them while they were still in the can.

He was called by the esteemed film critic scholar Jacqueline Stewart, "the most important black filmmaker who ever lived."

When on his own, Oscar lived in Chicago, became a railroad Pullman porter, and after that became a farmer in South Dakota. His third book was a novel about his fictional memoir, which he made into his first film, The Homesteader (1919). He learned the craft of movie making on his own.

We are guided through his unique journey as a filmmaker by a series of talking heads, with writer-director Kevin Willmott being the most articulate.

Eventually Oscar moves to Harlem in its renaissance days and makes it his headquarters.

There's archival materials, never before seen footage of him backstage and clips from a number of his surviving films. His films showed how he put the African-Americans in a positive light, was concerned about inter-racial issues, and made films that concerned social conscience issues. His best filmmaking was in his silents, as his talkies had dialogue that was often awkward.

This film is a welcome reminder of what a fascinating man Oscar Micheaux was.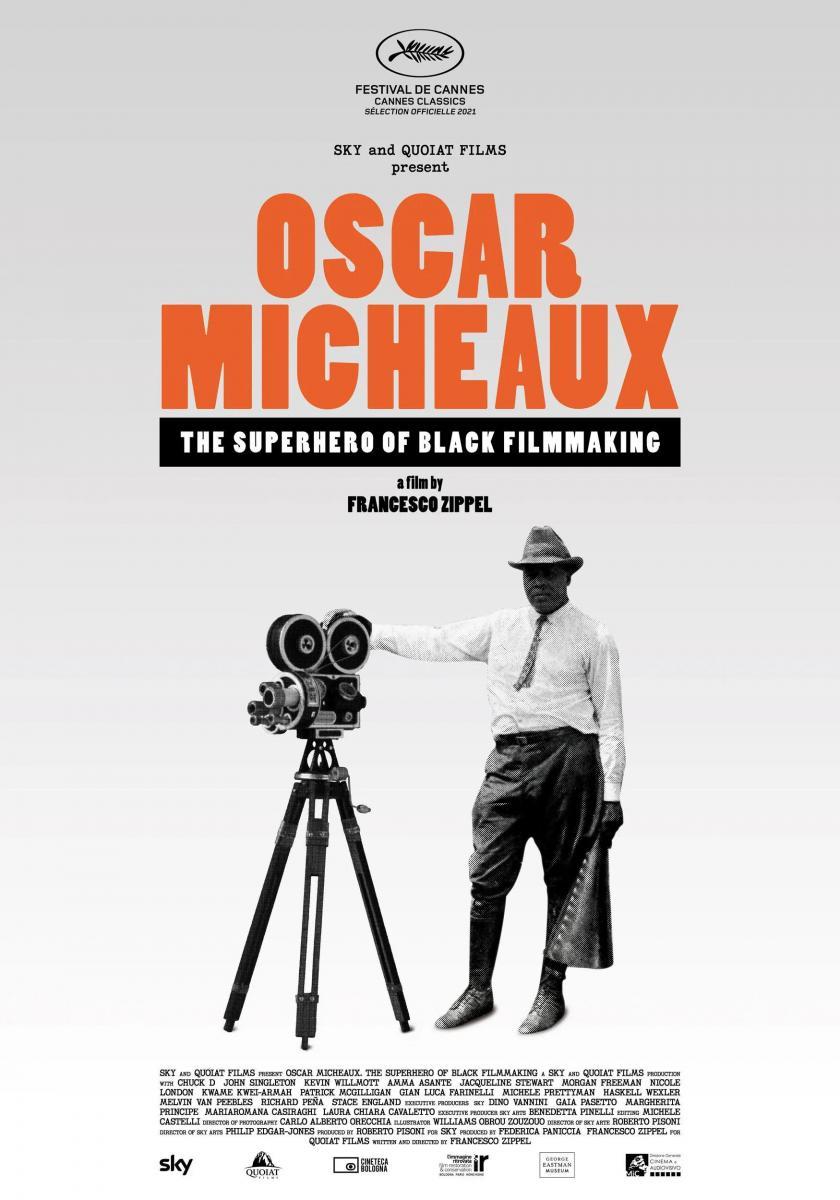 REVIEWED ON 7/18/2022 GRADE: B