ONE YEAR, ONE NIGHT (Un Año, Una Noche)
(director/writer: Isaki Lacuesta; screenwriter: Isa Campo, Fran Araujo/based on a novel Peace, Love and Death Metal by Ramon Gonzalez; cinematographer: Irina Lubtchansky; editors: Fernando Franco, Sergi Dies; music:Raul Refree; cast: Nahuel Pérez Biscayart(Ramon), Noémie Merlant (Celine), Quim Gutierrez (Carlos), Alba Guilera (Lucy), Natalia De Molina (Julia), C. Tangana (Héctor), Enric Auquer (Waiter), Blanca Apilanez (Ramon's Mother), Bruno Todeschini (Céline's Father), Sophie Broustal (Céline's Mother); Runtime: 120; MPAA Rating: NR; producers; Ramón Campos, Jérôme Vidal: Noodles Production; 2022-France/Spain-in French with English subtitles)
"An effective psychological drama grounded in realism and shot as a semi-documentary."
Reviewed by Dennis Schwartz

An effective psychological drama grounded in realism and shot as a semi-documentary by the Spaniard Isaki Lacuesta ("The Next Skin"/"Between Two Waters"), in his first film in French. It's based on the novel Peace, Love and Death Metal by Ramon Gonzalez, and is co-written by the director Lacuesta, Isa Campo and Fran Araujo.

In the Bataclan terrorist attack in Paris, in 2015 (killing at least 137 concert-goers at the nightclub), a young couple, the Frenchwoman Céline (Noémie Merlant) and her Spanish boyfriend Ramón (Nahuel Pérez, Argentinian), are survivors who wander through the streets dazed and wrapped in a foil recovery blanket and find themselves frightened alongside other survivors.

When back in their cramped Paris apartment the next morning, the hyper Ramon experiences flashbacks and is antsy. Meanwhile the calmer Céline goes back to her work at a young people's shelter as if nothing happened, without mentioning (even to her parents) that she was at the concert.
 
The drama questions how people are so different in the way they respond to tragedy in the age of social media and how disconnected some of us can get with those that don't share the same experiences. Through flashbacks we see how Ramon is plagued by anxiety attacks (is as mentally crippled as a PTSD vic) and Céline, who repressed her memory of the attack, becomes so much like a mother figure to him.

The difficult to watch Bataclan scenes are sensibly dispersed throughout the flashbacks.

It might upset some viewers that we fully see the massacre, but it's an earnest and sound emotionally compelling film.
 
It played in the competition at the Berlin Film Festival.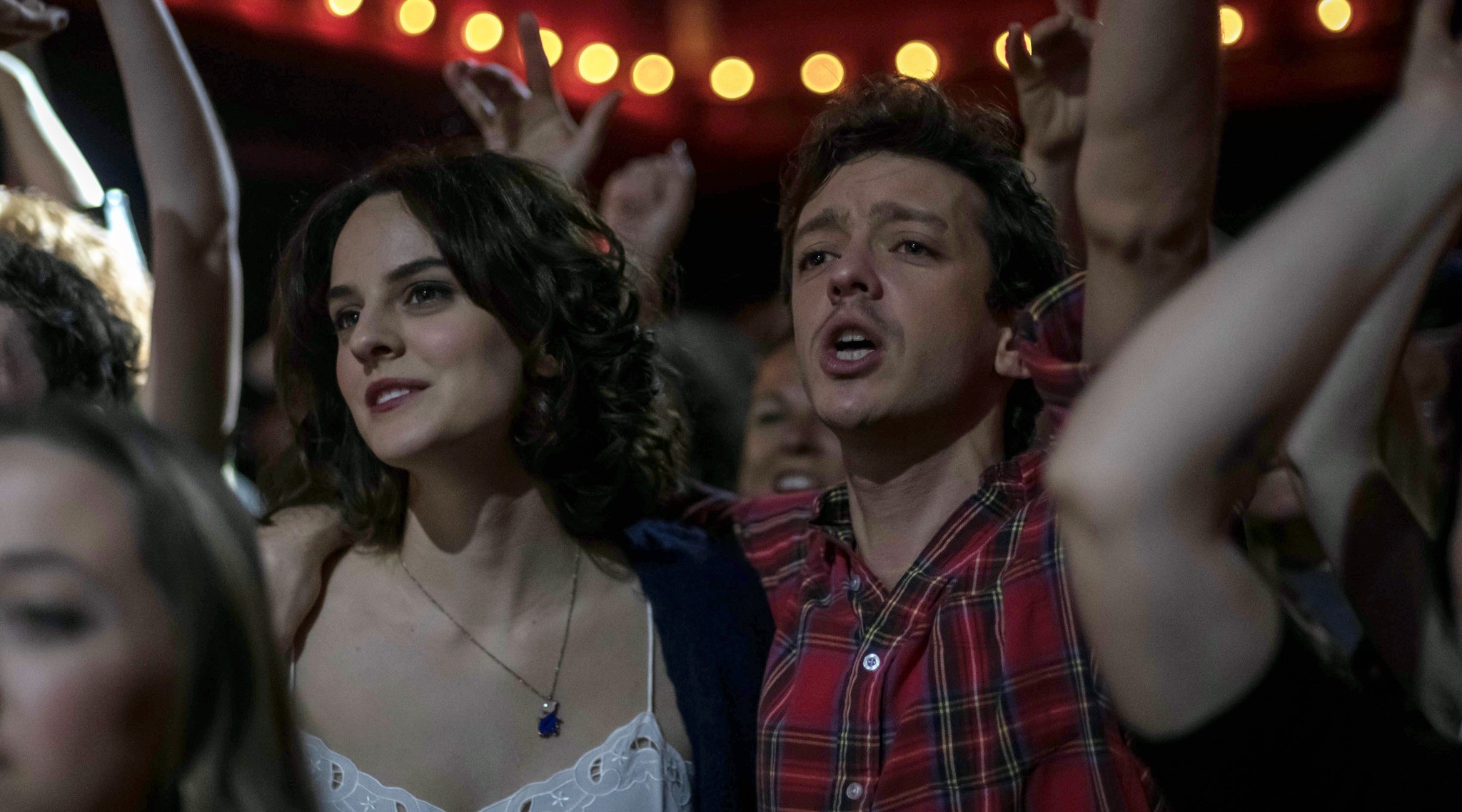 REVIEWED ON 2/21/022 GRADE: B