OF AN AGE
(director/writer: Goran Stolevsky; cinematographer: Matthew Chuang; editor: Goran Stolevsky; cast: Elias Anton (Kol), Thom Green (Adam), Hattie Hook (Ebony), Jack Kenny (Mello), Toby Derrick (Jacob), Verity Higgins (Fay); Runtime: 99; MPAA Rating: NR; producers: Kristina Ceyton/Samantha Jennings; Roadshow Films/Focus Features; 2022-Australia-in English & Serbian, with English subtitles)
"A poignant queer romantic drama."
Reviewed by Dennis Schwartz

The filmmaker Goran Stolevsky ("You Won't be Alone") was born in Macedonia and relocated to Australia. He films a poignant queer romantic drama that takes place in the summer of 1999, in North Melbourne, over a 24-hour period. Its sincere screenplay and good acting helps its tender coming-of-age story possibly reach a wider audience than its targeted LGBTQ community.

Stolevsky examines the first love blushes for an introverted and lovable goofy high school student, the 17-year-old Serbian born lad named Kol (Elias Anton), an amateur ballroom dancer, who is an immigrant from war-torn Serbia.

Expected to dance with his dance partner, the flighty and messed-up Ebony (Hattie Hook), at a ballroom dance competition, she calls him from a payphone hungover on a beach on the other side of town to tell Kol to get her older college graduate brother Adam (Thom Green) to drive them to the dance on time. On the ride to the beach, the closeted Kol falls for the cool Adam, who has openly come out as gay. The car trip to locate Ebony is filled with sexual tension and a coming-out story, as the confident Adam freely talks with his admiring younger man about literature, cinema and more personal things.


The closeted queer goes bonkers over Adam (Thom Green), as the boys have a great chemistry together and during the long ride they get to know each other.

The next morning Adam flies to Buenos Aires to begin a PhD in linguistics.

The two will meet a decade later in Melbourne, at Ebony's wedding, and reconcile after all those years apart. They muse over what their initial meeting meant and what their reunion may well still mean for them in the future.

On the positive side, it's subtle, lighthearted, nuanced and without any sentimentality.


It played at the Melbourne International Film Festival.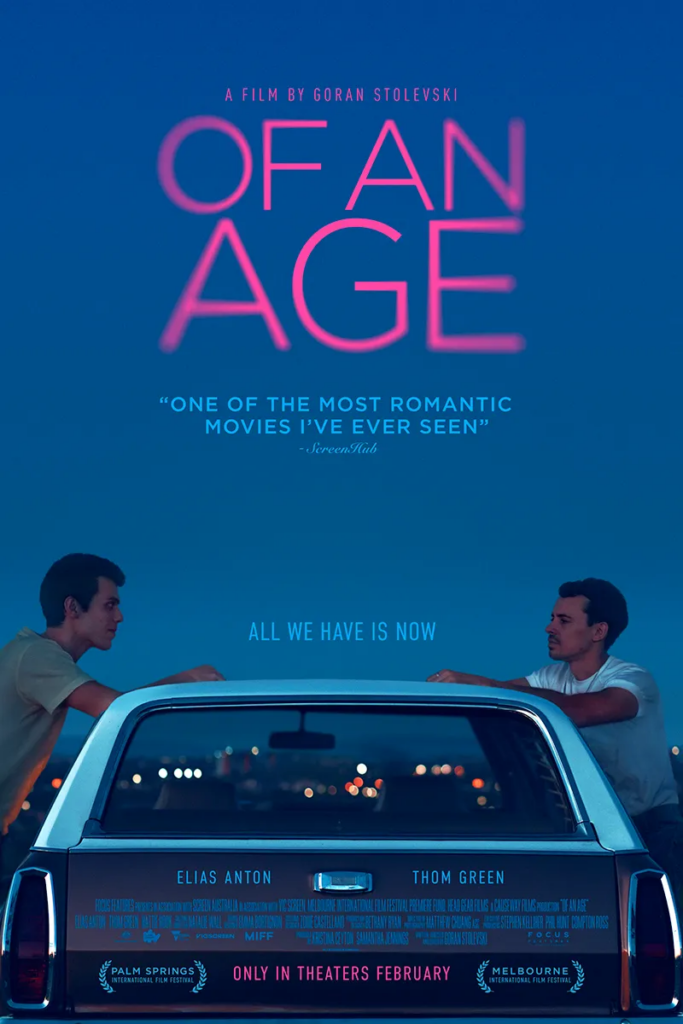 REVIEWED ON 6/20/2023  GRADE: B