NOVICE, THE
(director/writer: Lauren Hadaway; cinematographer: Todd Martin; editors: Nathan Nugent/Lauren Hadaway; music: Alex Weston; cast: Isabelle Fuhrman (Alex Dall), Amy Forsyth (Jamie Brill), Dilone (Dani), Al Bernstein (Dean), Jonathan Cherry (Coach Pete), Charlotte Ubben (Erin), Kate Drummond (Coach Edwards), Sage Irvine (Janssen), Jeni Ross (Winona), Eve Kanyo (Groundman), Nikki Duval (Try-Hard), Chantelle Bishop (Highsmith); Runtime: 94; MPAA Rating: R; producers; Ryan Hawkins, Kari Hollend, Steven Sims, Zack Zucker: IFC Films; 2021)
"Challenges those other inspirational sports films that carry the credo of giving it your max effort to succeed."
Reviewed by Dennis Schwartz

The former sound editor Lauren Hadaway's thriller, based on her own experiences, won the prize for Best U.S. Narrative Feature at this year's Tribeca Film Festival, in her feature film directing debut. It's a psychological underdog sports movie that challenges those other inspirational sports films that carry the credo of giving it your max effort to succeed.

At the top-flight fictional Wellington University, the queer Alex Dall (Isabelle Fuhrman) strives in her freshman year to make it to the varsity rowing team (she already has an academic scholarship).

At the initial rowing team meeting, Coach Pete (Jonathan Cherry) tells the prospective rowers, "We should learn how to row and just have some fun." But Dall, still a novice until promoted to varsity, is not a fun girl. She loves the challenge of competing, and is a stickler for details to gain any advantages, as she fully applies herself to the challenge of rowing even if she never rowed before.

By giving it her all, she earns a spot on the varsity, and now aims to be the best rower on the team–which means beating out the star (Amy Forsyth). But it also results in her physical and mental deterioration, as she also sacrifices achieving other things in her life with such an effort (no social life, for one).

Her life is built-around her athletic trip, and her dark compulsive behavior of shooting at all costs for self-improvement.

Dall's long-time friend (Jeni Ross) notices her friend is again going through a troubling period she overcame in high school, over her non-stop work so she can be top dog.

Though told by those who mean well to "relax," like the teammate she goes to bed with (Dilone), Dall can't listen because she's not built that way.

The film's message is a counter to all those who strive to be the best they can be types (which is not confined to only sports). It gets a good intense performance from its sympathetic lead, as it lands punches warning us to beware of all those sports cliche messages that fail to tell us that doing too much is often a path to a downfall. The film, one of the better rowing films, tells you to be happy with who you are and you'll probably be fine if you tune into yourself and go in that attainable direction.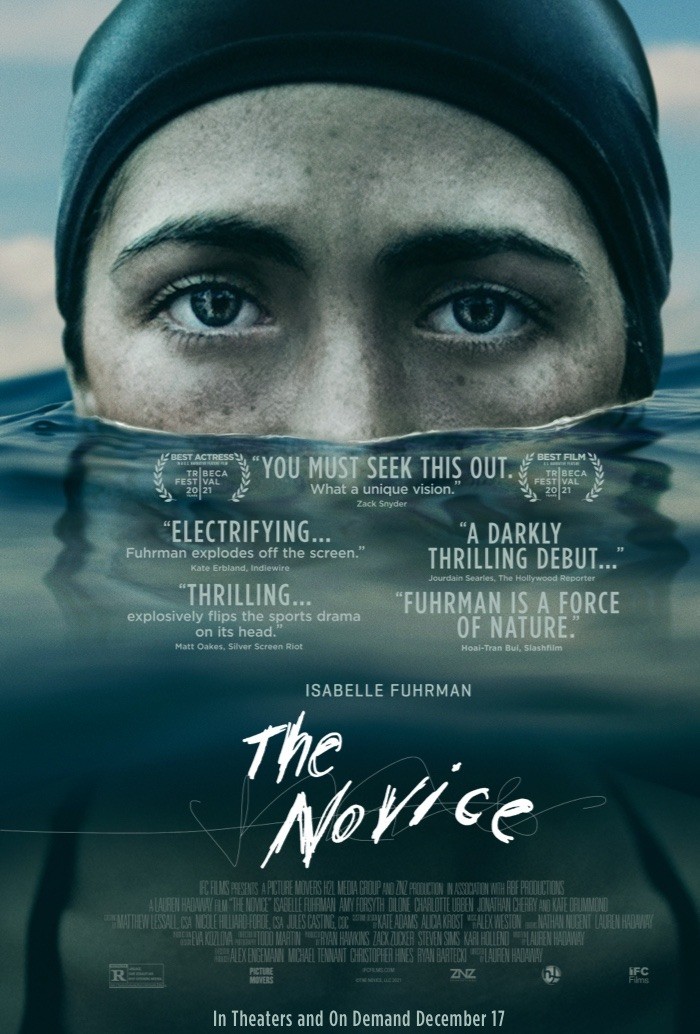 REVIEWED ON 12/18/2021 GRADE: B