NOT OKAY
(director/writer: Quinn Shephard; cinematographer: Robby Baumgartner; editor: Mollie Goldstein; music: Pierre-Philippe Côté; cast: Zoey Deutch (Danni Sanders), Dylan O'Brien (Colin), Mia Isaac (Rowan), Reece Feldman (himself), Caroline Calloway (Herself), Negin Farsad (Susan, editor), Embeth Davidtz (Judith), Sara Yarkin (Kevin); Runtime: 100; MPAA Rating: R; producers: Apolline Berty, Miranda Hill, Caroline Jaczko, Chan Phung, Negin Salmasi, Brad Weston; Searchlight Pictures/Hulu; 2022)
"The relevant film of our times is never as impactful as it should be, as its messages miss just as much as they hit the mark."
Reviewed by Dennis Schwartz

Quinn Shephard ("Blame") is writer-director of this quirky social media film. It plays out as a somewhat strident satire on millennials and their interest in their need of getting respect through social media.


The 20-something privileged white girl Brooklyn resident, living in Bushwick, Danni (Zoey Deutch), works as a photo editor for Depravity magazine. She is not okay at the start of the film. Reece Feldman, of Tik Tok fame, on You Tube, has called her out as the "most hated person in the world." We observe in flashback that while on vacation she lied on Instagram about surviving a Paris terrorist attack in order to get the attention of the hipster cool-guy pot-smoking workmate love interest, Colin (Dylan O' Brien). Through gaining social-media notoriety, she's challenged to keep up the lie or be ridiculed by her followers as a phony.


The film features the unlikable loner as the anti heroine in its scathing psychological study of attention seekers and needy people like her who think by becoming popular on the toxic culture of social media they will save their empty lives and give it purpose.


After Dani finds out the activist Rowan (Mia Isaac) is a real survivor of a school shooting, she must come clean or continue her lie while leeching off Rowan's popularity.

The sharply scripted character study tries to get into why people like Danni act so amorally.

The relevant film of our times is never as impactful as it should be, as its messages miss just as much as they hit the mark.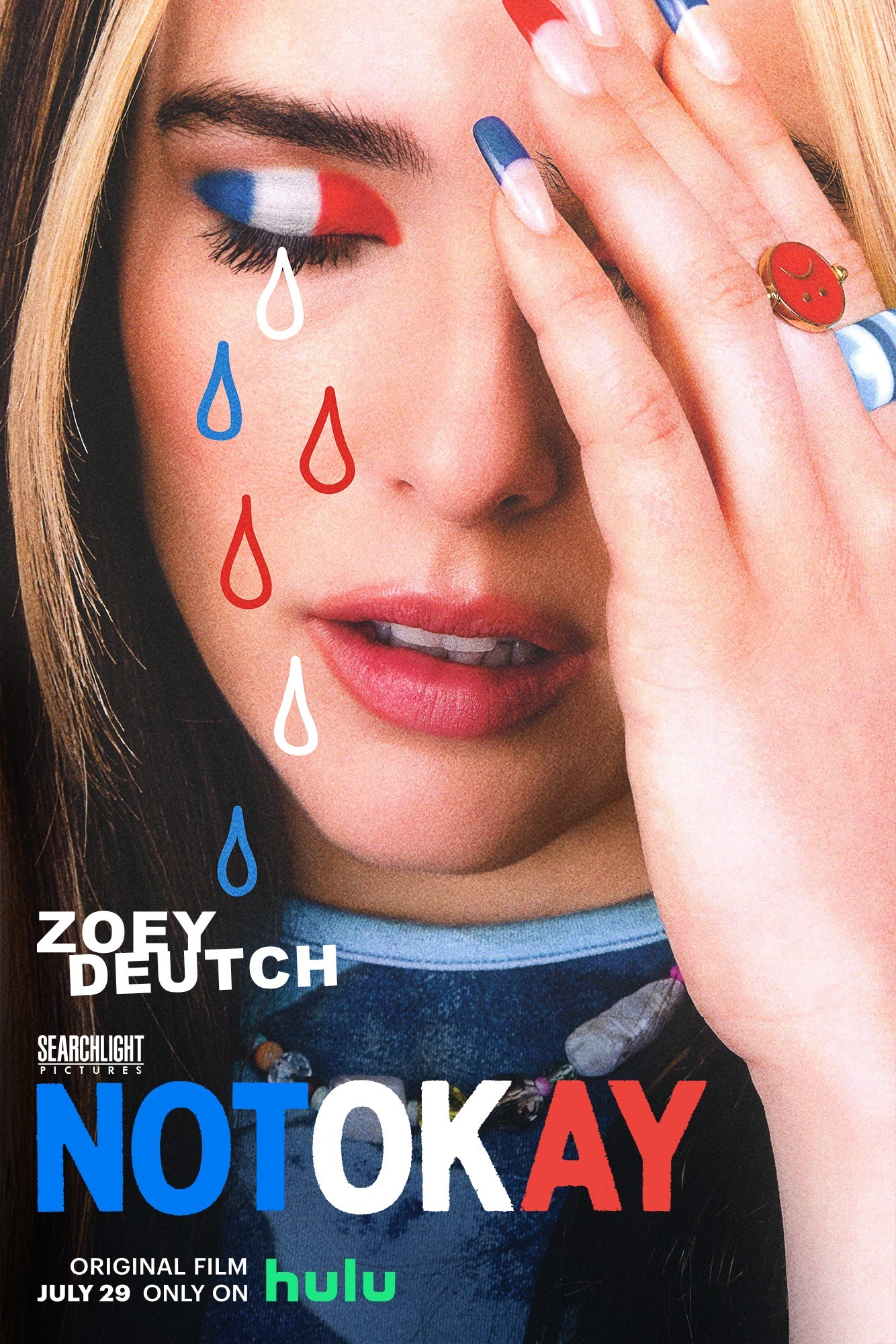 REVIEWED ON 8/14/2022  GRADE: C+